Bread with Beer, Herbs and Garlic
by Editorial Staff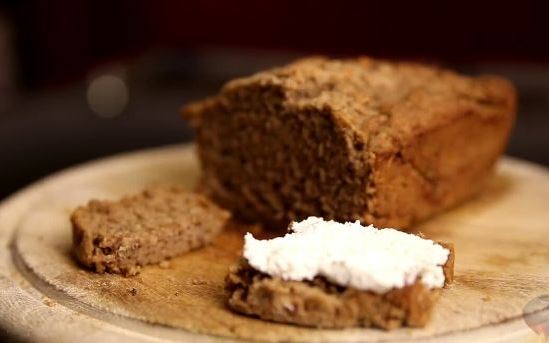 Recipe for making aromatic bread with beer, garlic, and herbs, and such bread is prepared without yeast. This bread has a rather rich taste and becomes especially tasty if you add curd or Adyghe cheese to it. Ricotta cheese is also great.
Ingredients
Whole wheat flour – 3 cups
Garlic – 4 cloves
Sugar – 3 tablespoons
Baking powder – 1 tablespoon.
Salt – 1 teaspoon
Dried rosemary – 1 teaspoon
Dried thyme – 1 teaspoon
Dried oregano – 1 teaspoon
Light beer – 1.5 cups
Butter (melted) – 4 tablespoons
Directions
Sift flour. Add sugar, salt, baking powder, and herbs.
Mix. Squeeze out the garlic, stir again. Pouring in beer slowly, knead the dough. Melt butter.

Pour half of the oil on the bottom of a baking dish, brush the walls of the dish with a brush.
Layout the dough, flatten. Drizzle over the remaining oil.
Bake bread on beer in an oven preheated to 175 degrees for 55-60 minutes. Let cool slightly. Serve with white cheese (curd, Adyghe, ricotta).
Bon Appetit!
Also Like
Comments for "Bread with Beer, Herbs and Garlic"