Chocolate Pie with Beets
by Editorial Staff
If you're looking for something new for dessert, then be sure to make this chocolate beetroot pie! Beets are quite sweet, and their taste is especially pleasant in baked goods.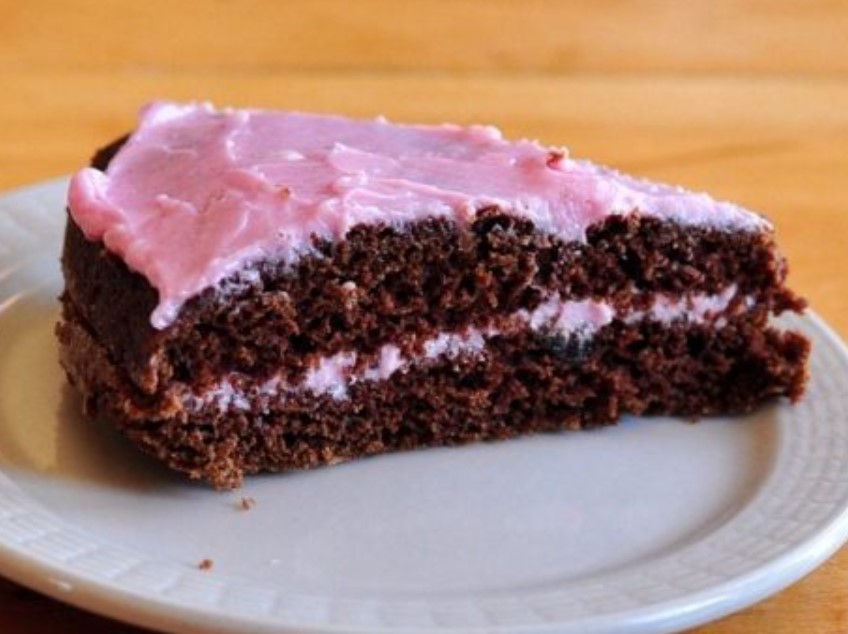 Cook: 30 mins
Servings: 3-4
Ingredients
Boiled beets – 2 Pieces
Warm water – 3-4 Art. spoons
Flour – 1 Glass
Sugar – 100 Grams
Cocoa Powder – 50 Grams
Baking Powder – 1.5 Teaspoons
Egg – 1 Piece
Sunflower oil – 1-2 tbsp
Vanillin – 1 Teaspoon
Butter – 100-150 Grams
Cream cheese – 60 grams (Any, according to your taste.)
Powdered sugar – 50 Grams
Directions
Brush with sunflower oil in the form in which you will bake the chocolate cake with beets.
Pour flour into it, the flour will stick to the sunflower oil. Shake the rest out of the baking dish.
Now we knead the dough. Pour all the flour into a cup, add sugar and baking powder.
Then cocoa powder. Mix everything.
Add egg, sunflower oil and vanillin. Stir.
Now let's make the beetroot filling. Prepare a blender. Chop the boiled beets in mashed potatoes, add butter, cream cheese and powdered sugar. Stir everything. Pour the finished filling to the dough. Mix everything together.

Pour the finished dough into a baking dish.
Bake the chocolate beetroot pie in the 200-degree oven for minutes.
Here is such an appetizing delicacy you will get.
Bon appetit!
Also Like
Comments for "Chocolate Pie with Beets"