French Baguette
by Editorial Staff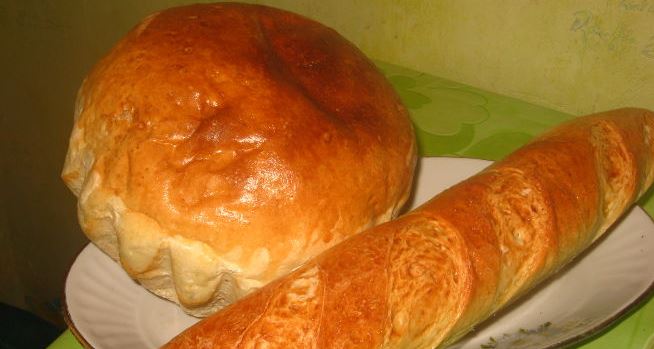 Light and airy bread. For kneading a bread maker with the "French bread" mode was used.

Ingredients
Water – 150 ml
Flour – 200 – 250 g
Salt – 1 teaspoon
Dry yeast – 1.5 teaspoon
Directions
Pour warm water into a baking dish, add flour, then salt, yeast.
Select the "French bread" mode. Press the "Start" button.
Once the dough is ready, take it out of the bread maker onto a floured plate.
Roll the ball into a rectangle, bend it in half, press down. Leave to rest for 10 minutes. and repeat this 3 times.
Roll the dough into a roll and stretch, giving the shape of a loaf.
Transfer the dough to a loaf baking dish, cover with a greased film and leave to rise for 30 minutes.
Cut the loaf from the top 4 – 5 times and send to the oven preheated to 220 degrees to bake for 20 minutes.
Cool the bread on the wire rack.
Also Like
Comments for "French Baguette"