Fried Fish with Rice
by Editorial Staff
Fried fish goes well with boiled rice. You can also serve a light vegetable salad or simply stewed vegetables and sauces with such a dish.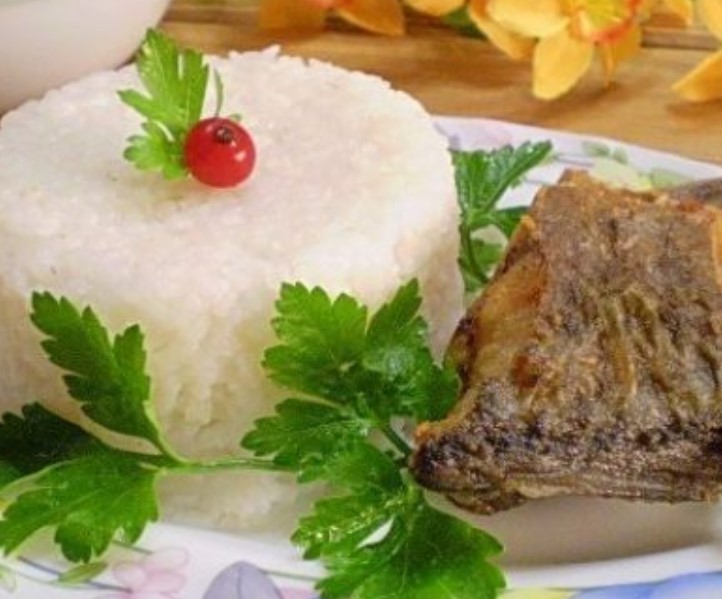 Cook: 30 mins
Servings: 3-4
Ingredients
Rice – 1 Glass
Water – 2 Glasses (for cooking rice)
Fresh fish – 500 grams (I have crucian carp)
Sunflower oil – 4 Art. spoons
Flour – 4 Art. spoons
Spices for fish with salt – To taste
Directions
Prepare the fish for frying. Remove scales, rip open belly, remove entrails and gills. Wash thoroughly under running water.
Cut the fish into pieces. Season with salt, sprinkle with your favorite herbs, or use prepared fish and salt mixture. Leave it on for 10 minutes.
Breaded the slices in flour

Fry the fish in vegetable oil until cooked over medium-high heat.
Rice should be sorted out and washed to clean water. We boil in any convenient way in salted water.
The rice is ready. Put a piece of fish, rice, herbs on a plate. We serve to the table.
Bon appetit!
Also Like
Comments for "Fried Fish with Rice"