Garlic Chicken Recipe
by Editorial Staff
Garlic Chicken is the perfect combination of products that complement each other's taste. I recommend reading how to make a garlic chicken sauce recipe. I assure you, he will conquer you!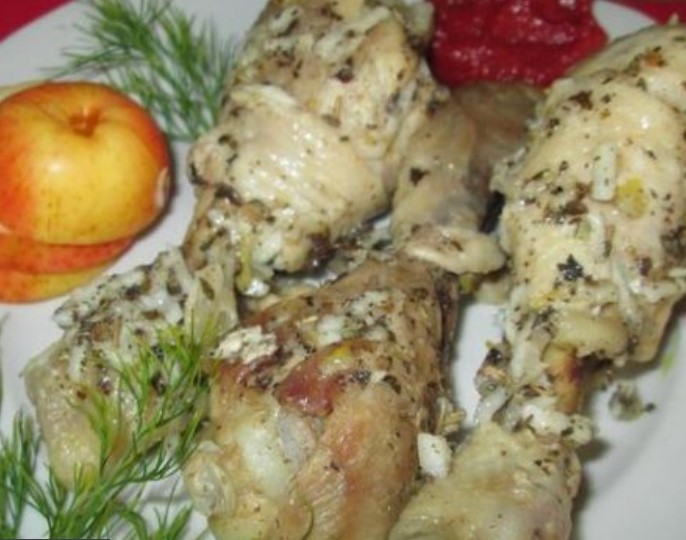 Cook: 1 hour
Servings: 4
Ingredients
Chicken drumsticks – 7 pieces
Garlic – 3-4 Cloves
Vegetable oil – 2 Tbsp. spoons
Lemon – 1/2 Piece
Butter – 150 Grams
Salt, pepper – To taste
Dried basil – 1/2 Teaspoon
Directions
Rinse the chicken drumsticks under running water and place on paper towels to remove excess moisture.
In a frying pan hot with oil, send salted chicken to fry until golden brown on all sides.

In a small container, add a pinch of black pepper, dried basil, zest and juice of half a lemon to melted butter, squeeze the garlic through a press. Mix the resulting sauce until smooth.
When the chicken is almost done, pour the sauce over it and stir. Fry for another 2 minutes and serve.
Bon appetit!
Also Like
Comments for "Garlic Chicken Recipe"