Best Chicken Lasagna Recipe
by Editorial Staff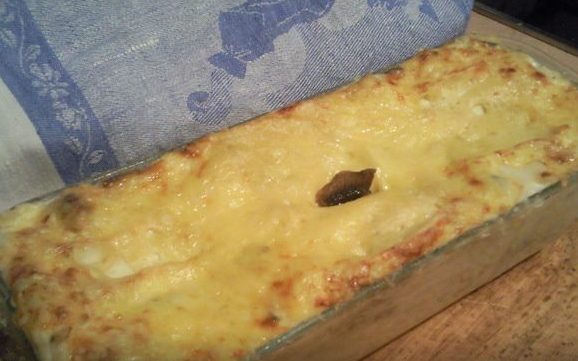 Aromatic, tasty, and very satisfying homemade lasagna with chicken fillet. If you use ready-made sheets for lasagna, then preparing this dish will not be difficult at all.
Ingredients
chicken fillet 2 pcs.
1 pinch salt
cream 200 ml
hard cheese 250 g
milk 800 ml
butter 50 g
flour 40 g
1 pinch nutmeg
lasagna sheets to taste
olive oil to taste
sauce to taste.
Instructions
Put the fillets in boiling water, salt, pepper, and boil for 10-15 minutes until tender. Cool the chicken and disassemble it with your hands, not very finely.
Cut the champignons into slices and fry until soft in olive oil for about 5 minutes. Add chicken to the mushrooms, fry everything together for a couple of minutes. Then pour in the cream and stir. Remove from heat as soon as everything thickens.
Cooking the Sauce. Heat milk without boiling. Melt the butter in a frying pan and add the flour, stirring very carefully so that there are no lumps. Gradually pour in the milk, stirring with a whisk. Add nutmeg and cook until thick, stirring constantly.
Pour a little sauce into the bottom of the mold, layout the sheets. Then add some of the chicken with mushrooms, pour over the sauce and sprinkle with grated cheese. We put the sheets and again the same products. Usually, 3 layers are obtained. Finish with a layer of cheese.
We put the form in an oven preheated to 200 degrees for 30-35 minutes. Serve the finished lasagne with a glass of dry white wine. Enjoy your meal!
Also Like
Comments for "Best Chicken Lasagna Recipe"