Best Churro Recipe
by Editorial Staff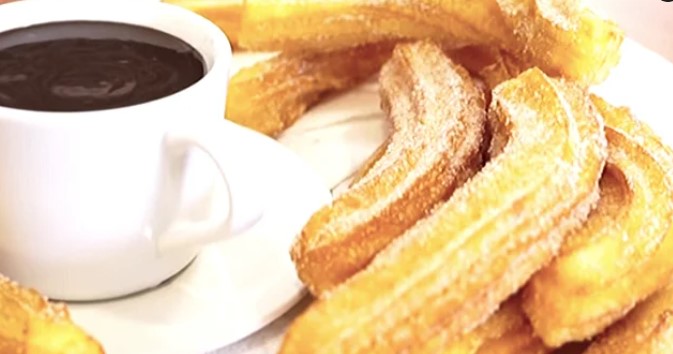 Did you like eating angel wings when you were a child? This amazingly delicious crunchy dessert was cooked in boiling oil in almost every family. Why not? It's cheap and easy to cook. I remember that my classmates in the 7th grade cooked these angel wings by themselves. It's been a long time since I baked angel wings as we prefer churros now. This is a Spanish dessert made of choux pastry with a very tasty crispy crust. If I offer my kids churros for dessert, they will never say no!
Ingredients
Flour – 225 g
Eggs – 2 pcs.
Water – 250 ml
Butter – 70 g
Salt – 1/2 teaspoon.
Sugar to sprinkle
Oil for frying
Directions
Pour the water into a saucepan, put the butter in it, and add salt. Put it on the stove. When the butter melts and the mixture comes to a boil, put in all the sifted flour.
Without removing the saucepan from the heat, stir the mixture vigorously until the dough comes easily off the sides and bottom. Keep stirring a little longer trying to dry out the dough a little more.
Remove the saucepan from the heat and add the eggs one by one e stirring the dough vigorously each time without letting the eggs set in the hot mixture. The finished dough should be elastic enough to be squeezed out through a piping bag.
Put the dough into a piping bag with a shaped tip and squeeze it out into the boiling vegetable oil (180° C). Cut strips of 5-7 cm long with sharp scissors and let them boil in oil for 4 minutes.

Take out the cooked churros with a skimmer and place them on paper towels to soak up the excess oil. Coat each strip in the sugar.
Also Like
Comments for "Best Churro Recipe"