Churro Recipe
by Editorial Staff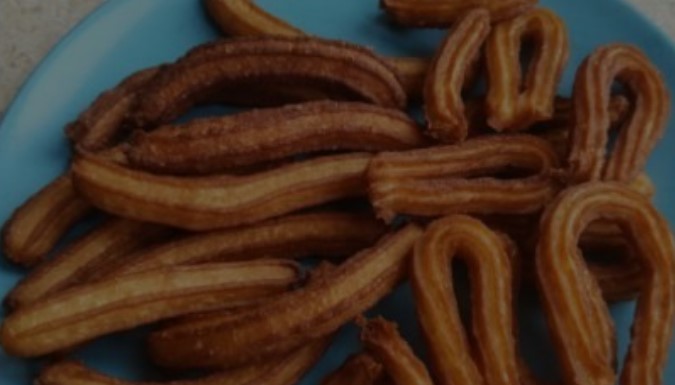 Many people call churro "Spanish sweet fast food". Madrid residents, in turn, consider it a cult dessert. They love to eat it for breakfast dipping each ring into melted chocolate. Try it, there is something to it!
Cook: 25 mins
Servings: 6
Ingredients
Water – 250 ml
Sugar – 2 teaspoon.
Eggs – 2 pcs.
Sunflower oil – 500 ml
Butter – 60 g
Wheat flour – 220 g
Salt -1 pinch
Directions
Pour the water into a saucepan. Add the butter and a pinch of salt and sugar. Bring the mixture to a boil stirring with a large wooden spoon (or spatula).
When the butter melts, put all the flour into the saucepan. Knead the dough with the same spoon. You should get a smooth dough.
Remove the cooked dough from the heat and put it into a bowl. Add the eggs one by one and use a mixer for them. Now you will get a smooth and deadish dough.
Put the dough in a pastry bag with a star tip. Heat the vegetable oil in the saucepan until boiling. Squeeze out strips of dough about 10-12 cm long directly into it.

Trim the ends with scissors – it will be faster. The most sophisticated housewives make the churro in the form of rings. But in this way, you have to make it by hand. Be prepared to get dirty!
Russian housewives are used to sprinkling churro with powdered sugar. But Spaniards don't do that. They serve it for breakfast with a cup of hot chocolate. Raspberry jam and boiled condensed milk would also work.
Enjoy your meal!
Also Like
Comments for "Churro Recipe"