Churro Recipe Baked
by Editorial Staff
If you want to learn how to bake, start with fairly simple recipes. I offer you a recipe for Spanish churros. Churros are a pastry that somewhat resembles angel wings. However, if traditional churros are deep-fried, then today I suggest cooking churros in the oven. It is less calorific but very tasty.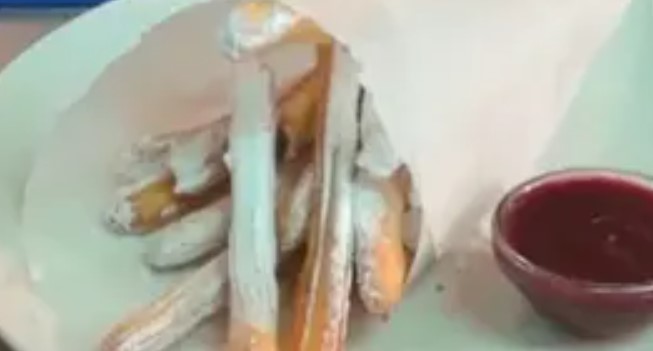 Cook: 40 mins
Servings: 3
Ingredients
Water – 200 ml
Butter – 60 g
Wheat flour – 200 g
Powdered sugar – 10 g
Jam – 20 ml
Directions
Pour 200 ml of water into a small pot or saucepan. Add the butter. Put the pot on the stove and bring the water to a boil.
As soon as the water with butter comes to a boil, remove the pot from the stove and immediately put the flour into the hot water. Start kneading the dough very quickly.
Knead a soft dough without lumps.
Let the dough cool down completely, then transfer it to a piping bag.
Place a sheet of parchment paper on the baking tray. Using a piping bag, squeeze out strips of dough on this parchment. These strips are your churros.
Preheat the oven up to 190 degrees and put the churros in it for 10-15 minutes.
Let the churros cool down, then put them in a parchment paper bag and sprinkle them with powdered sugar. Serve the churros with jam.
Enjoy your meal!
Also Like
Comments for "Churro Recipe Baked"