Classic Lasagna Recipe
by Editorial Staff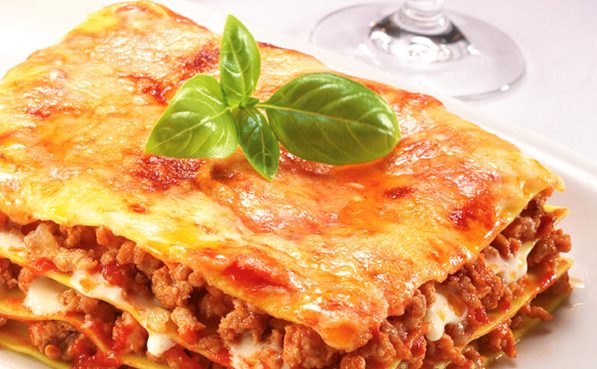 Lasagna is a culinary constructor like any pasta. And like any pasta, lasagna is delicious and satisfying. There are dozens of types of this Italian dish. The most common lasagna recipe is with tomato-meat bolognese sauce and béchamel sauce. We will cook this kind of lasagna, but the recipe is simpler and faster than the traditional one.
Ingredients
Minced meat 600 g
Bolognese sauce 600 g
Butter 60 g
Wheat flour 2.5 tablespoons
Olive oil 2 tablespoons
Milk 750 ml
Ready-made dry lasagna sheets 10 pieces
Hard cheese 500 g
Instructions
Put butter and 2 tablespoons of vegetable oil in a saucepan, melt. Gradually add flour and stir so that no lumps remain.
When all the flour is mixed in, pour in all the milk. Reduce heat and simmer until the desired consistency: not liquid, but not too thick. The consistency of low-fat sour cream.
Heat olive oil in a frying pan. Add minced meat (preferably pork + veal).
Fry the minced meat until half cooked. Pour the bolognese sauce into it, salt and pepper to taste.
Preheat the oven to 180 degrees. Grease the form with butter. Pour a little béchamel sauce on the bottom, just a little, just to cover the bottom.
Layout layers (not boiled). Put the resulting minced meat on the layers (we do not regret it!), On the minced meat – grated cheese. For cheese – bechamel sauce.
The sauce should be spread as much as you think is necessary to make the lasagna juicy. Place dry lasagna sheets on top of the sauce. Repeat the procedure.
Smear the last layer of sheets with béchamel sauce and cover generously with cheese. Let stand for 7-10 minutes. Place in the oven. Bake for 30 minutes.
Also Like
Comments for "Classic Lasagna Recipe"