Green Asparagus in the Oven
by Editorial Staff
Do you need to prepare a simple, tasty, and most importantly healthy side dish? What could be easier! I want to share with you a recipe for how to cook green asparagus in the oven. And you remember the idea.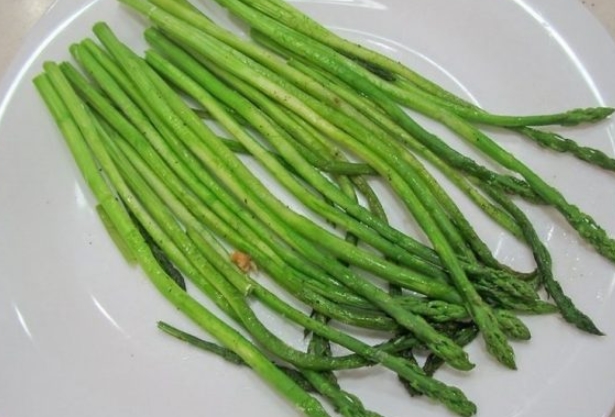 Servings: 4
Cook: 30 mins
Ingredients
Asparagus – 450 Grams
Olive oil – 1-2 tbsp (15-30 ml)
Salt – 1/2 Teaspoon (2.5 ml)
Pepper – 1/4 Teaspoon (1.25 ml)
Directions
Buy asparagus from the store. Ripe asparagus is always firm, bright green. Thick will be preferred over thin.

Scrub the dirt off the asparagus under running water.

Break off or cut the rough ends about 5 cm.
Preheat oven to 205 degrees. Grease a baking sheet or line it with parchment paper.
Oil the asparagus. To do this, you can put it in a plastic bag, pour oil into it, and mix it well until it is completely covered with oil.
Spread the asparagus on the baking sheet so that there is a small distance between them. Thus, the heat will even affect it. Season it with pepper and salt.
Place the baking sheet in the oven and cook for 15-20 minutes depending on the thickness of the asparagus. After finishing cooking, take out the asparagus and let it cool slightly, serve warm.
Enjoy your meal!
Also Like
Comments for "Green Asparagus in the Oven"