Homemade Cheesecake
by Editorial Staff
A simple recipe for a delicious and very tender homemade cream cheese cheesecake.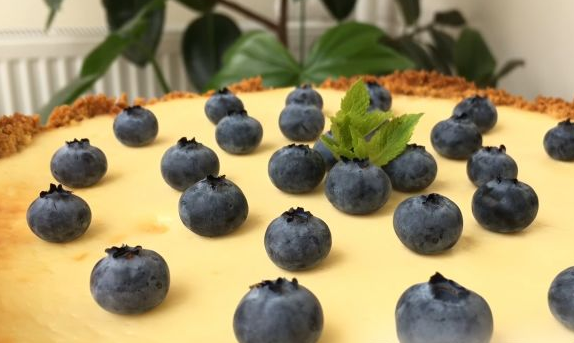 Ingredients
Cookies – 300 g
Butter – 80 g
Cream cheese – 600 g
Cream 33% – 200 g
Eggs – 3 pcs.
Powdered sugar – 150 g
Vanilla
Directions
We break the cookies with our hands and place them in a blender bowl, grind them into crumbs.
Mix with softened butter until smooth

Cover the baking dish (diameter – 24 cm) with foil and layout the sand base, forming the sides. We send it to the refrigerator for 1 hour.
Using a wooden or silicone spatula, mix the cream cheese with powdered sugar and vanilla. Then add heavy cream and stir (I do not recommend using a mixer so that air bubbles do not form).
We introduce eggs one by one and stir thoroughly. Shake the container so that the bubbles come out. We leave it on the table.
After 20 minutes, spread the cheese mass over the shortbread base. Shake and leave on the table for another 10-15 minutes.
We send it preheated to 200 degrees for 15 minutes, then reduce the temperature to 110 degrees and bake the cheesecake for another 75-80 minutes.
After the time has passed, turn off the oven and leave the door ajar for 1-1.5 hours to cool the cheesecake.
We remove the cheesecake from the mold.

Decorate homemade cheesecake with berries or whatever you like.
Homemade cheesecake is ready. Bon Appetit!
Also Like
Comments for "Homemade Cheesecake"