Cheesecake
by Editorial Staff
There is nothing difficult in making cheesecake. Try this recipe and it will become a favorite.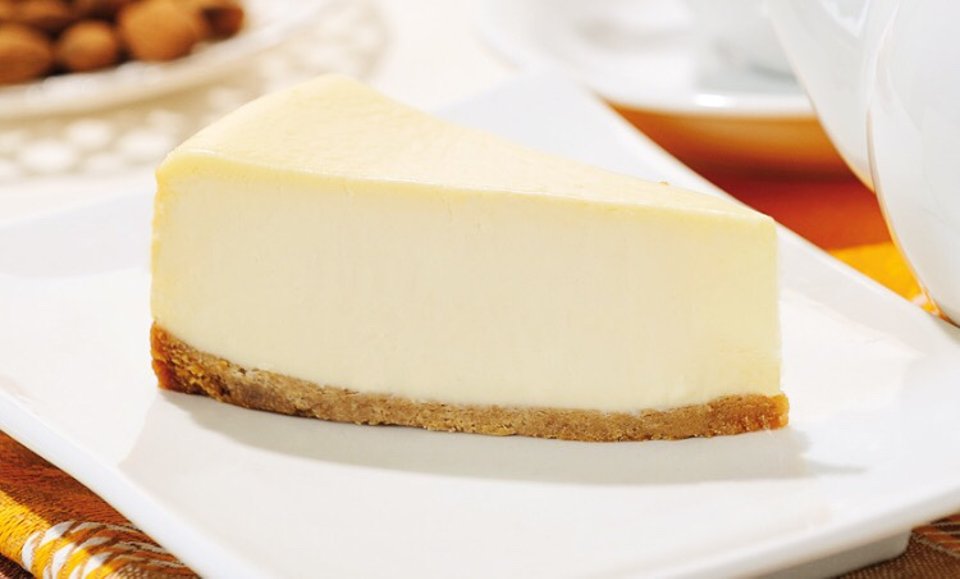 Servings: 8
Ingredients
wheat flour 150 g
vanilla sugar 2 sachets
butter 350 g
powdered sugar 250 g
eggs (yolks separately from proteins) 7 pcs.
salt to taste
lemon zest 1 pc.
lemon juice 3 tbsp
processed cheese 1 kg
cornflour 2 tbsp
Directions
Sift the wheat flour and make a depression in the center. Add 1 packet of vanilla sugar.
Cut 100 g butter into small pieces and mash with 40 g caster sugar.
Using flour, mix until a smooth dough is obtained.
Roll out the dough and place it in a deep, round, disassembled mold (28 cm).
Filling: Combine remaining butter with powdered sugar and vanilla sugar, egg yolk, a pinch of salt, lemon zest, and juice, and stir well.
Add processed cheese and cornmeal to this mixture.
Whisk the egg whites until firm foam and gently pour into the mixture.
Place on dough spread evenly and place in a preheated oven to 160-180 ° (3-4 on a gas stove) for 70-80 minutes.
Leave the finished cheesecake in the oven with the door ajar for 30-45 minutes. Then take out and refrigerate.
Bon Appetit!
Also Like
Comments for "Cheesecake"