Curd Cheesecake
by Editorial Staff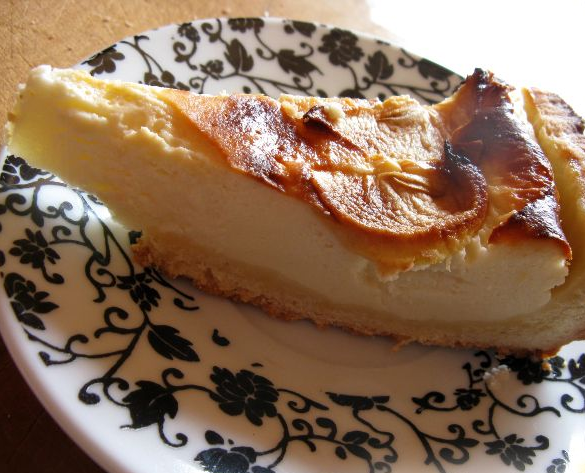 Curd cheesecake turns out to be very tasty, with a pleasant filling and not dry dough at all. I took this wonderful recipe for cottage cheese cheesecake from the magazine "Lisa".
Cook: 2 hour
Ingredients
For the test:
Butter – 125 g
Eggs – 1 pc.
Flour – 250 g (2 cups with a capacity of 200 ml)
Sugar – 90 g
Water (warm) – 3 tbsp
Salt – 1 pinch
*
For filling:
Cream – 200 g
Cottage cheese (dietary) – 500 g
Eggs – 4 pcs.
Sugar – 100 g
Starch – 2 tbsp
Lemon zest – 1 teaspoon
Salt – 1 pinch
*
Fruit – for decoration
Directions
Prepare the dough: sift the flour, make a depression in it, put salt and sugar in it.
Place diced butter in the flour.
Release the egg into the recess, pour in warm water.
Shred the flour mass with a large knife.
Knead the dough and place it in the refrigerator for 30 minutes.
Prepare the filling: if the curd is grainy, rub it through a sieve. Add starch, a pinch of salt, cream, lemon zest, the remaining eggs, and sugar to the curd. Mix the filling thoroughly.
Form the cheesecake: roll out a circle with a diameter of 30 cm from the dough and place it in a mold with a diameter of 26 cm, making the sides. Put the filling on the dough. You can garnish the cheesecake with fruit.
Bake the curd cheesecake at 180 degrees for 40-45 minutes.
Also Like
Comments for "Curd Cheesecake"