Curd Cheesecake with Marshmallows
by Editorial Staff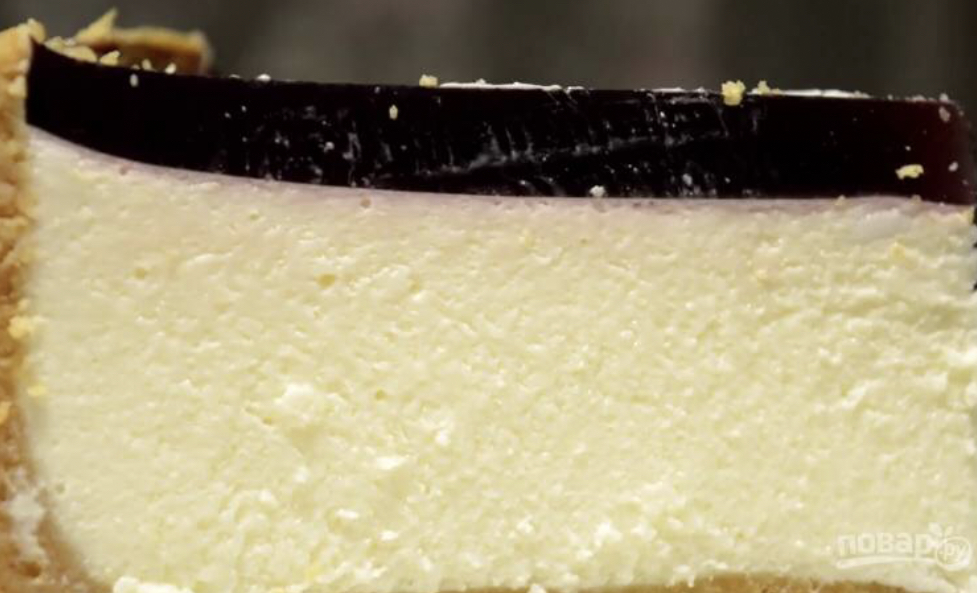 Did you know how to make a curd cheesecake without baking? As a fixer, not gelatin is used, but marshmallows. The taste turns out to be unusually delicate, mousse, and the look is very appetizing!
Ingredients
Cookies 350 gram
Butter 120 Grams
Sour cream 30 Gram
Cottage cheese 600 Gram
Sour cream 300 Gram
in cream
Marshmallow 400 Gram
Lemon juice 1 tbsp
Jelly 1 Piece
1 sachet
Directions
Use a blender or rolling pin to grind the shortbread into crumbs.
Melt the butter in a water bath.
Add butter and sour cream to the cookies, mix well.
Cover the bottom of the split form with parchment, put the cookies there. Tamp tightly with your fingers, form the sides.
Kill the curd with a blender, add sour cream to it. Stir well to make a creamy, tender mass.
Marshmallows should be warmed up and slightly melted. I did it in the microwave. The marshmallow should become soft, swell and double in size.
Combine curd mass and marshmallows, mix them with a mixer. Add a tablespoon of lemon juice. Pour this filling into a baking dish and refrigerate for 3-4 hours.
After the cheesecake has stood in the refrigerator for an hour, fill it with the previously prepared and already cooled jelly. Return the dessert to the refrigerator for a few more hours.
To remove the cheesecake from the mold, immerse it in hot water for a couple of seconds.
Enjoy your meal!
Also Like
Comments for "Curd Cheesecake with Marshmallows"