Unbaked Curd Cheesecake
by Editorial Staff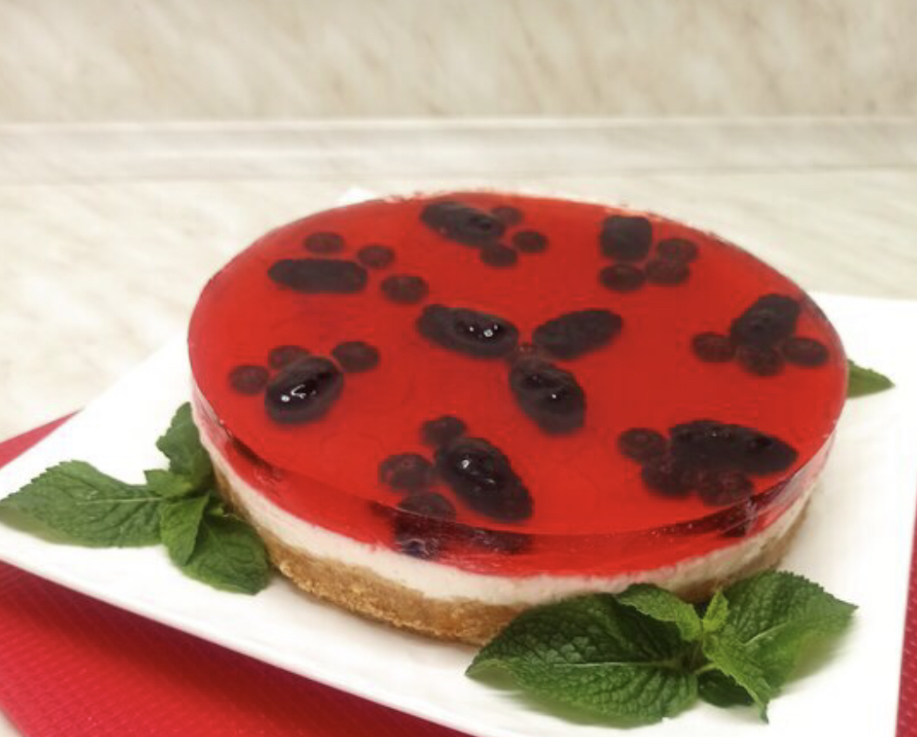 Incredibly delicious cheesecake without baking!

Ingredients
cake:
biscuits 250 gr.
butter 100 gr.
filling:
cottage cheese 350 gr.
sour cream 2 tablespoon
sugar 4 tablespoons
lemon zest
vanilla sugar 10 gr
gelatin 15 gr.
berries
blueberries, blackberries
jelly for the cake:
Directions
Grind the cookies (using a blender). Melt the butter and stir in the crumbs. Spoon the mixture into a round shape (20-22 cm) with removable sides and distribute evenly, pressing down to the bottom of the pan. Cover with cling film and refrigerate.
The gelatin must first be soaked in cold water.
Filling! Cottage cheese + sugar + lemon zest + vanilla sugar + sour cream = everything needs to be chopped with a blender. Pour gelatin in a thin stream into the curd mass. Mix thoroughly until smooth. It is advisable to use a mixer or blender.
Gently pour the curd mixture onto the cookie base and smooth the surface. Place the cheesecake pan in the refrigerator for 2 hours.
Making Cheesecake Jelly I used Dr. Oetker Strawberry Flavored Cake Jelly.
Enjoy your meal!
Also Like
Comments for "Unbaked Curd Cheesecake"