Unbaked Ginger Cheesecake
by Editorial Staff
These cheesecakes are especially good in summer when you don't want to stand at the stove at all, and besides, the cheesecake without baking is low in calories.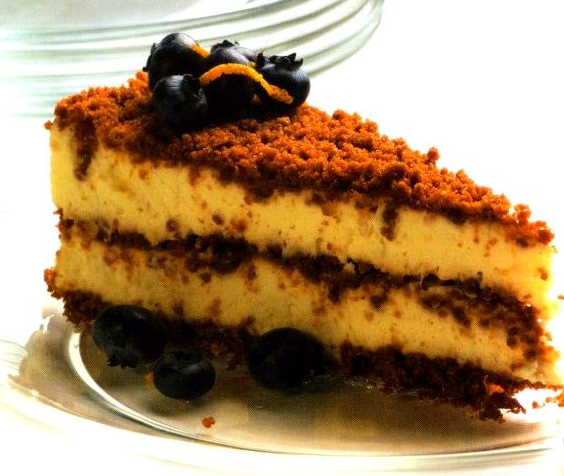 Ingredients
Gingerbread cookies (crushed) – 2 1/4 cups
Cream cheese at room temperature – 230 g
Natural yogurt without additives – 1/2 cup
Crystallized ginger (finely chopped) – 1/2 cup
Butter (melted) – 5 tbsp
Sugar – 2/3 cup
Vanilla extract – 1/2 teaspoon
Mascarpone cheese – 450 g
Fat culinary cream – 1/3 cup
Softened butter for lubricating the mold
Directions
In a medium bowl, mix the crumbled gingerbread cookies and melted butter, stir well with your hands, and pour half of this mass into an oiled dish, pressing down and forming a dense crust with sides.
In another bowl combine cream cheese, yogurt, sugar, vanilla extract, and ginger, beat with a mixer until smooth. Then add Mascarpone and cream, beat well (the mass should thicken, but do not interrupt the cream so that it does not peel off).
Put half of the creamy mass in the prepared cookie crust, and sprinkle with the remaining 1/2 of the remaining cookie crumbs on top, add a layer of cheese mass again and sprinkle with the remaining crumbs. Cover and place the unbaked cheesecake in the refrigerator overnight.
Bon Appetit!
Also Like
Comments for "Unbaked Ginger Cheesecake"