Unbaked Caramel Cheesecake
by Editorial Staff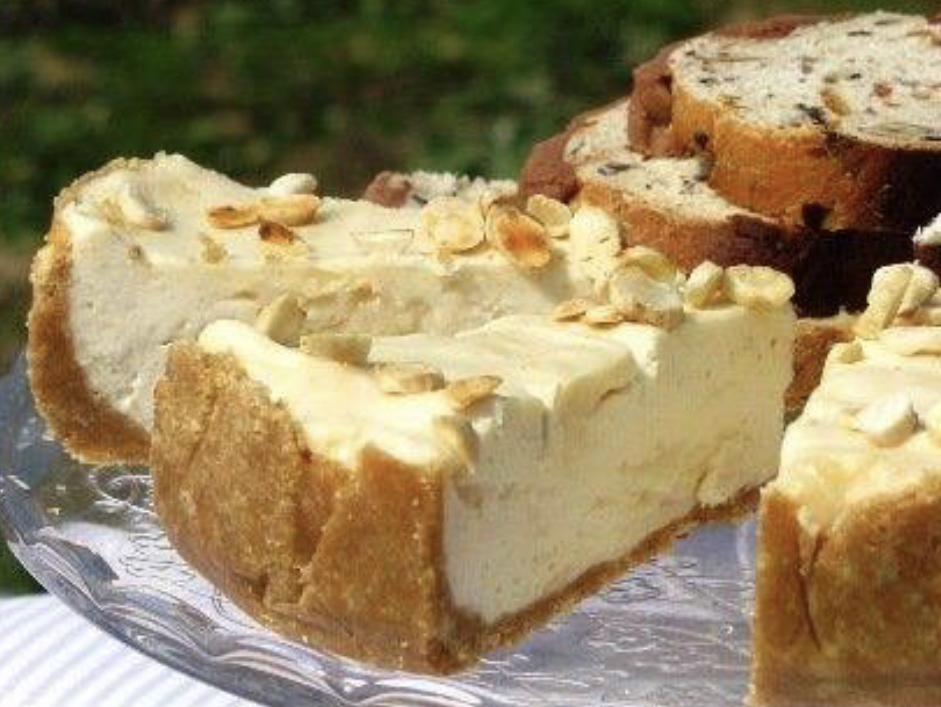 Do you want to cook something special for the festive table? Make a delicious cheesecake without baking. Caramel is prepared based on ordinary condensed milk, it turns out very tasty and appetizing!
Ingredients
Cookies 250 gram
Butter 150 Grams
Cream 1/2 tbsp
Gelatin 1/2 tbsp
Curd cheese 750 gram
Brown sugar 200 Gram
Condensed milk 1 Piece
bank
Almond To taste
Directions
Grease the cheesecake pan with butter. Chop the cookies and add the melted butter.
Mix well, you can use a blender.
Put the resulting mixture in a mold, make sides, and then put it in the refrigerator for 30 minutes. Soak gelatin in cream.
Whisk the curd cheese and sugar until smooth.
Heat in a saucepan: condensed milk, 45 g sugar, and 40 g butter. Small fire.
Bring to a boil, stirring occasionally. Boil for 5 minutes.
Add cooled gelatin, stir. Then add the caramel, but do not stir much.
We spread the resulting mass on the base. Place the cheesecake pan in the refrigerator for 4 hours.
You can garnish with fried almonds.
Enjoy your meal!
Also Like
Comments for "Unbaked Caramel Cheesecake"