Unbaked Curd Cheesecake
by Editorial Staff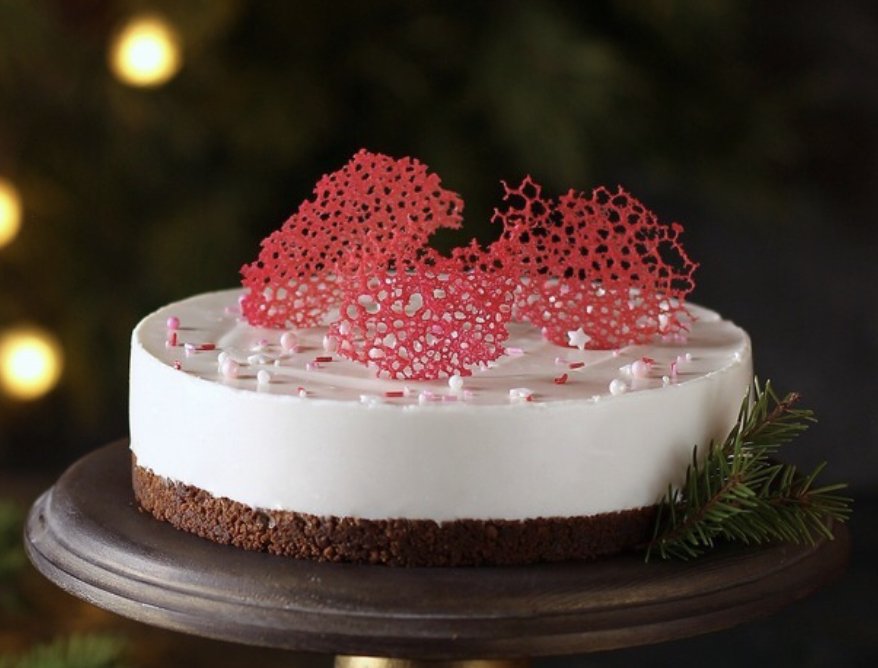 Delicate, tasty, and easy-to-prepare cheesecake will be an excellent decoration for a festive (and not only) table! The cloud-like filling and crunchy base complement each other perfectly!
Ingredients
Filling:
Cottage cheese – 600 g
Sour cream (20%) – 150 g
Sugar – 150 g
Gelatin – 10 g
Milk (room temperature) – 100 ml
Butter (room temperature) – 50 g
Vanilla sugar – 1 tbsp
Salt
The Foundation:
Cookies – 200 g
Butter – 80 g
Directions
Soak gelatin in milk at room temperature and leave to swell.
Prepare the form:
it is better to use a split ring with a diameter of 16-20 cm (I did 19 cm).
To make the sides of the cheesecake even, I covered the sides of the form with acetate film. We put the ring on a dish or board.
Any cookie can be used according to your taste.
Put the cookies in the harvester
And grind into small crumbs.
Melt the butter. Combine with cookie crumbs, stir quickly with a spoon so that all the crumbs are moistened.
Transfer the crumbs into a mold to smooth and press down, preferably with the bottom of a glass or with a mortar.
Put the mold in the refrigerator for 15-20 minutes while we cook the filling.
Place cottage cheese, sour cream, butter, everything at room temperature, sugar, vanilla sugar, and a pinch of salt in the bowl of the food processor and stir using the "knife" attachment.
You can also use a hand blender or rub the curd through a sieve and mix with all the other ingredients.
Dissolve the swollen gelatin in a water bath or a microwave oven (in pulses of 10 seconds, stirring well each time). Most importantly, DO NOT GIVE BOOKED!
Pour the gelatin into the curd mass through a sieve and mix thoroughly.
Pour the curd filling into a mold and smooth with a spoon, lightly tap the mold on the table so that air bubbles come out.
Put the cheesecake in the refrigerator for at least 3-4 hours, and preferably overnight.
Before serving, remove the ring and remove the film. Decorate as you wish.
Enjoy your meal!
Also Like
Comments for "Unbaked Curd Cheesecake"