Chocolate Cheesecake
by Editorial Staff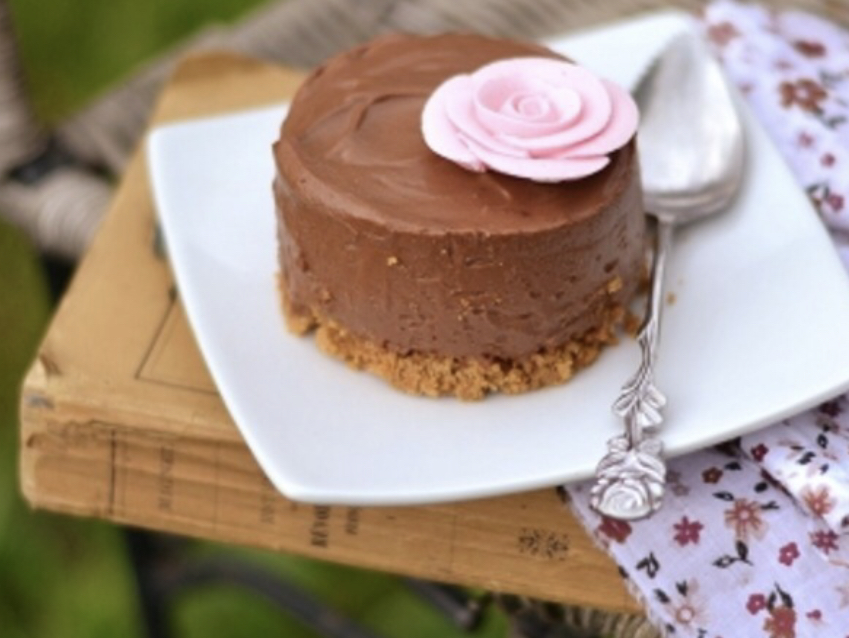 If you are a chocolate lover, then by no means pass by this recipe. Chocolate blast!
Ingredients
Cookies (shortbread, I have Speculoos) – 50 g
Butter (melted) – 20 g
Dark chocolate – 70 g
Milk chocolate / Chocolate – 20 g
Cream cheese – 90 g
Cream (fat, from 30%) – 60 g
Sugar ("Mistral") – 40 g
Directions
Crumble the cookies (I use a mashed potato for this). Pour in melted butter, stir.
For the cheesecakes, I used these bottomless rings. If you don't have them, you can cut them out of a plastic bottle. Height – about 7 cm, dia – 8-10 cm.
Place the rings on a plate, fill the bottom with cookies. Layer – 1 cm thick. Place in the freezer while we cook the cheesecake itself.
Beat the cream until firm.
Beat the cream cheese and sugar until smooth.
Melt black and milk chocolate in a water bath.
Add it to the cheese and sugar mixture. Stir with a mixer.
Gently add the whipped cream with a spatula.
Stir with a spatula until smooth.
Remove the rings from the freezer and distribute the chocolate mass.
Refrigerate for at least 6 hours to harden the cheesecakes, preferably overnight.
Before serving with a knife, run along the edges of the ring, carefully remove it and transfer to serving plates. Can be decorated with chocolate.
If there are no small rings, then you can make one large cheesecake. It is better to cool it longer – at night.
Enjoy your meal!
Also Like
Comments for "Chocolate Cheesecake"