Homemade Baklava
by Editorial Staff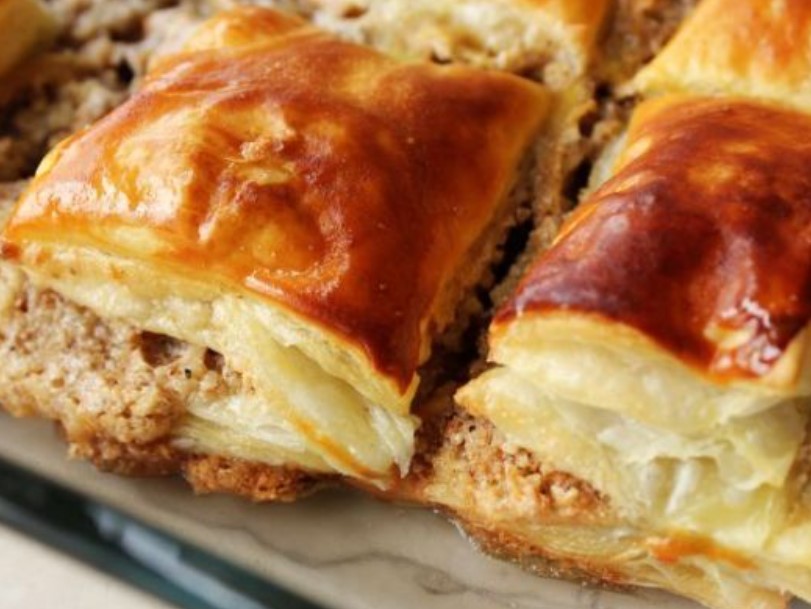 Hurrah! I learned the secret of Turkish baklava. And even though the homemade baklava looked not quite neat, the main thing is the taste. And he is divine! I really liked it. Now you don't have to run to the Turkish shop, I'm happy!
Ingredients
Puff pastry (ready-made) – 2 sheets
Walnuts – 300 g
Egg whites – 3 pcs.
Yolk – 1 pc.
Sugar – 250 g
Butter – 50 g
Honey – 50 g
Directions
Grind the nuts with a blender.

Beat the whites into a fluffy foam.
Add proteins and sugar to nuts and mix well. This is our filling.
Put the filling on the first sheet of dough.
Cover it with a second sheet, lay out the filling again and cover with the last third sheet. Lubricate it with yolk.
Cut the cake into squares or rhombuses. I'm not a virtuoso yet, so I have done with squares.

We bake homemade baklava in the oven for 10 minutes at a temperature of 200 degrees. Melt honey and butter. We take out the baklava, pour it with this mixture and put it in the oven for another 10 minutes, until golden brown.
Bon appetit!
Also Like
Comments for "Homemade Baklava"