Meat Broth Sauce
by Editorial Staff
This recipe is taken from the book "Best French Sauces". The name speaks for itself! According to the classification, it is the main white sauce, which is served with fish, cauliflower, asparagus and other vegetables.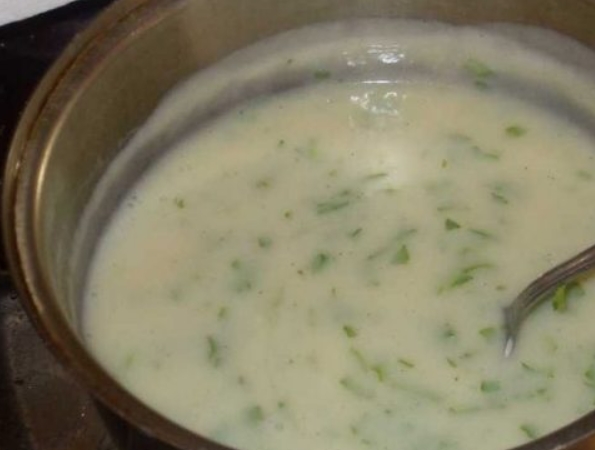 Servings: 10
Cook: 15 mins
Ingredients
Butter – 60 grams
Wheat flour – 40 grams
Meat broth – 0.5 L
Salt – 1/2 Teaspoon
Egg yolk – 1 Piece
Lemon – 1/2 Piece
Directions
Melt 30 g of butter in a saucepan.

Add flour and stir.

Fill everything with meat broth.
Add pepper, salt, and egg yolk.
We put the sauce on the fire, beat with a whisk until it boils.
Remove the sauce from the heat and put in the other half of the butter, squeeze the juice of the half of the lemon. Mix very thoroughly.

Finely chopped greens can be added to the finished sauce.
Bon Appetit!
Also Like
Comments for "Meat Broth Sauce"