Oatmeal with Caramel and Banana
by Editorial Staff
Oatmeal is a great start to the day. It pleasantly envelops the walls of the stomach, gives a feeling of fullness, goes well with fruits. I'll tell you how to cook oatmeal with caramel and banana.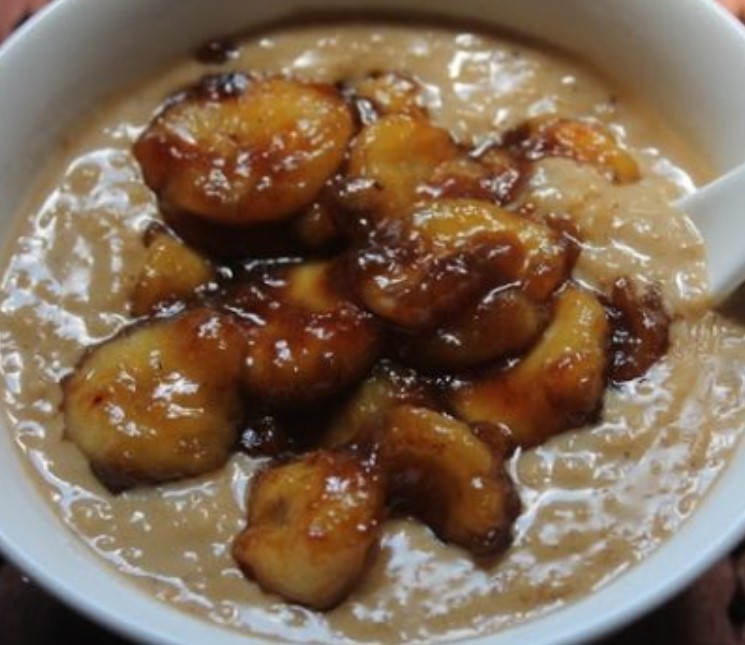 Cook: 15 mins
Servings: 1
Ingredients
Milk – 2 Glasses
Oatmeal – 0.5 cups
Cinnamon – 1 Pinch
Brown sugar – 2 Tbsp spoons
Banana – 1 Piece
Butter – 1 Teaspoon
Directions
First, peel the banana, then cut it into thin slices or slices.
Melt the butter in a saucepan or skillet.
Add the chopped bananas and a tablespoon of brown sugar to the butter.
Stir gently so as not to damage the bananas and cook for a couple of minutes.
Transfer the bananas to a plate, and return the saucepan to the fire, pour milk into it.
Stir everything to dissolve the caramel in the milk.
Add the oatmeal, remaining sugar and cinnamon.

Cook for a few minutes until the oatmeal is done.
Immediately pour the porridge into a plate and garnish with bananas,
Bon appetit!
Also Like
Comments for "Oatmeal with Caramel and Banana"