Rice with Cauliflower and Minced Meat
by Editorial Staff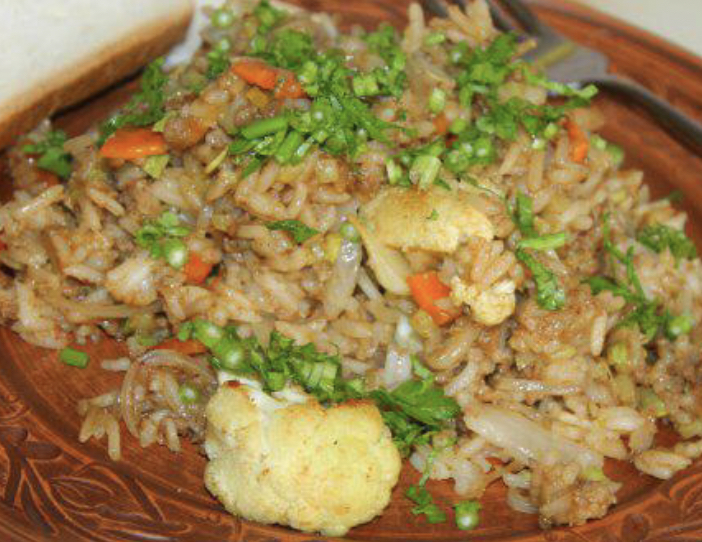 Rice with cauliflower and minced meat. For lunch, I suggest you cook delicious and hearty rice with zucchini, minced meat, cauliflower with the addition of soy sauce.
Ingredients
boiled rice 1 glass
Minced meat 100 g
Zucchini 1/2 pcs.
Cauliflower 50 gr.
Bulb onions 1/2 pcs.
Carrot 1/2 pcs.
Garlic 1 clove
Vegetable oil for frying
Soy sauce 50 ml.
Salt taste
Pepper mix taste
Parsley
bundle
Directions
Prepare the right ingredients. I have minced meat from a bird. Cut vegetables as in the photo.
Fry all vegetables in vegetable oil.
Add minced meat after 5 minutes. Reduce fire. Cook covered for 10 to 15 minutes. Stir occasionally.
Meanwhile, boil the rice.
Add rice to sautéed vegetables.
Mix. Add soy sauce and spices. Simmer for 3 – 4 minutes on low heat.

Done!
Sprinkle with herbs. Serve hot.
Enjoy your meal!
Also Like
Comments for "Rice with Cauliflower and Minced Meat"