Cypriot cuisine is very diverse. Grilled meat or vegetable dishes, great cheese, incredible second courses in the form of thick stews, legendary meze … Everything is appetizing, really tasty. All kinds of sauces, spices, and herbs make them even more interesting. We will tell you what you need to try from food in Cyprus – descriptions of dishes with photos and translation will help you not to confuse anything.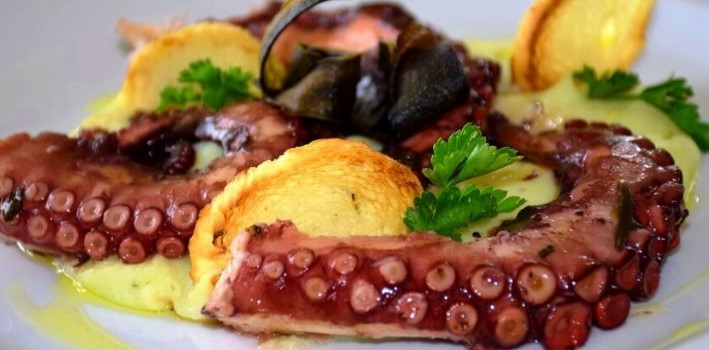 Meze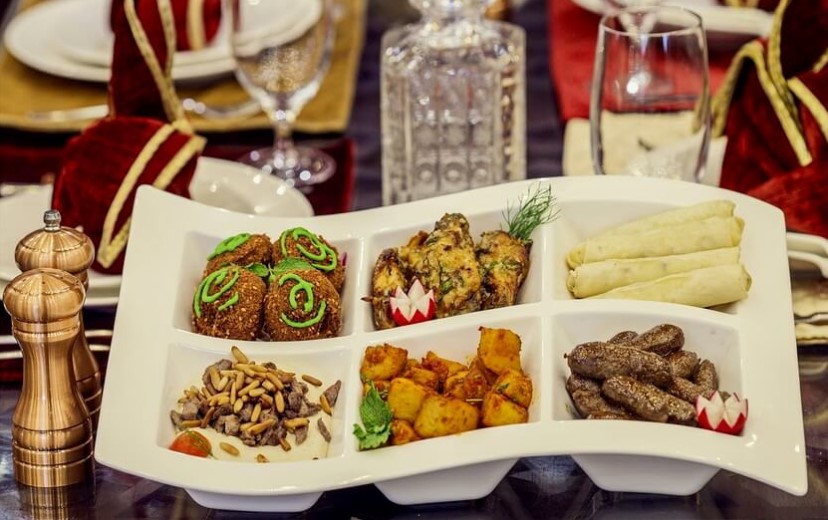 Go to any restaurant of national cuisine in Cyprus and order a meze without flipping through the menu. This is the best way to taste the most popular traditional snacks. Lots of small plates with a variety of hot and cold dishes await you. Of the appetizers in meze, pickled olives, fresh vegetables, salads, pates, and cheese are most often featured. As a compliment, they often bring a glass of local ouzo vodka.
Some establishments offer to choose the type of meze:
Meat – traditional Cypriot cutlets, kebabs, smoked sausages in small portions.
Fishy – an impressive selection of seafood, from battered shrimp to crab julienne.
Classic – vegetables, cold snacks, sauces.
Any of them should be ordered for two. Prices for classic meze in Cyprus, as a rule, start from 15 euros, fish or meat will cost more.
Souvlaki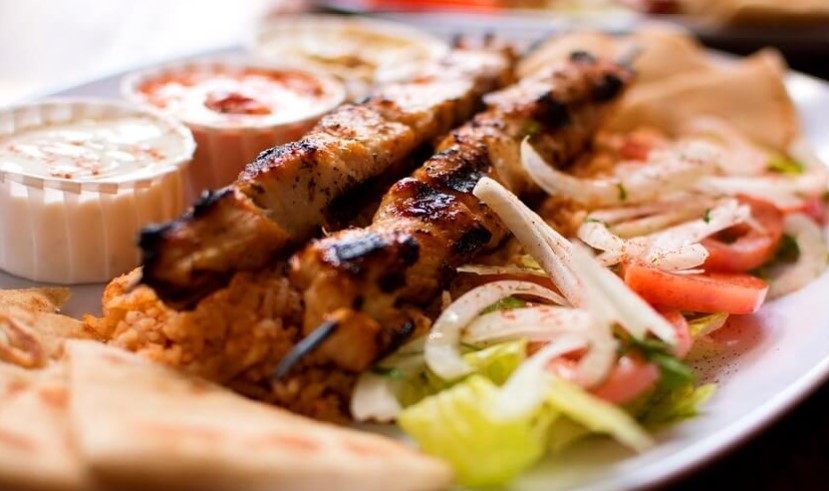 Souvlaki is considered the most popular street food in Cyprus. Delicious kebabs on small skewers are served at eateries and fast-food restaurants. However, you can easily find them on the menus of high-profile establishments specializing in local cuisine. Most often Souvlaki in Cyprus is made from chicken or pork, sometimes with local sausages. Served with vegetables, French fries, pita, and savory sauces. These simple products create amazing gastronomic harmony. Strictly speaking, souvlaki is more correctly called a Greek dish. However, it has taken root in Cyprus so much that it has been considered traditional for many years.
Sheftalya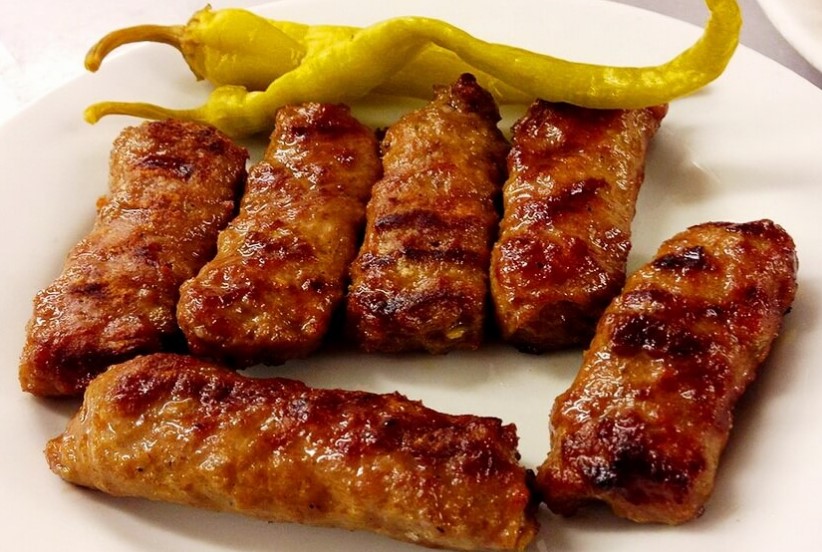 Juicy Cypriot cutlets in the shape of plump sausages. They are prepared from chopped pork or lamb, always in a natural casing. Most often, sheftalya is grilled – this is the most delicious option. Also, sausages are sometimes baked in the oven or cooked in a pan. In the first case, they turn out to be less bold, in the second – on the contrary. Be sure to try these cutlets in Cyprus. They are usually accompanied by a slice of lemon, its juice reveals the unique taste of the dish. The best accompaniment to Sheftalya is fresh vegetables, tomato sauce, and French fries. Feel free to buy sausages at eateries. They taste no worse than inexpensive restaurants of national cuisine.
Gyros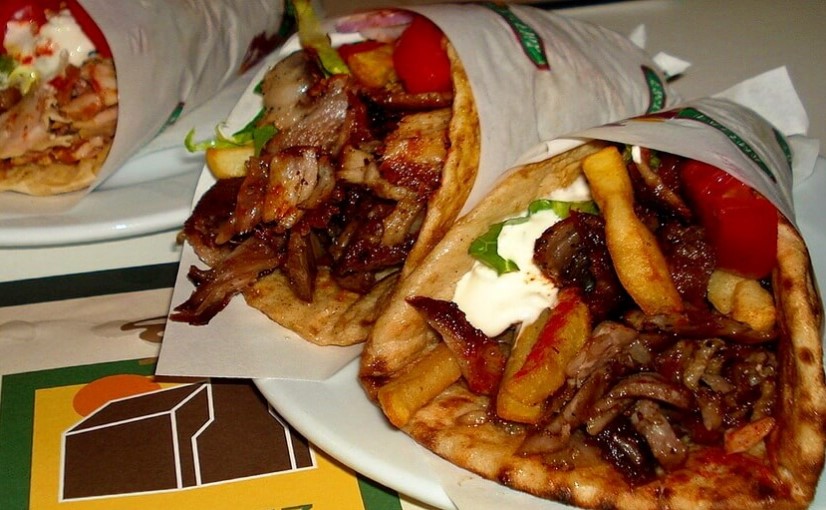 Popular in Cyprus, shawarma-like fast food is a snack that always whets the appetite of tourists. Nourishing, appetizing, juicy. Someone says that she came to the island from Greece, and someone believes that from Turkey. However, tourists usually don't care – they enjoy eating gyros and don't think about their origin. The appetizer is always wrapped in pita bread. Inside – minced meat from a skewer, fries, vegetables, amazing sauce. If you are looking for some quick and inexpensive snacks in Cyprus, gyros are a great solution.
Halloumi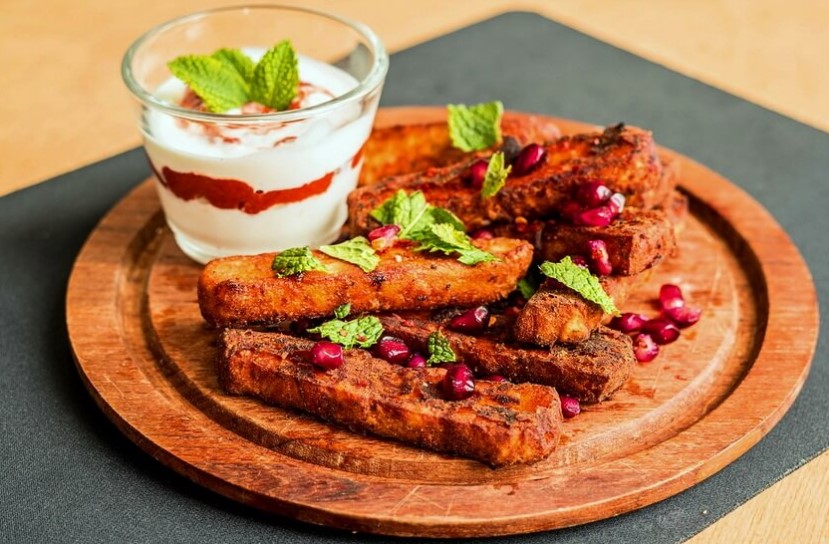 Be sure to try the Cypriot salted halloumi cheese or dishes with it. It tastes a lot like Italian mozzarella. Fresh cheese in Cyprus is often added to vegetable salads and eaten with watermelon in summer. The latter option is not for everyone, but the appetizer is popular among the locals. The fried halloumi is very good. This dish can be advised to try in Cyprus for vegetarians who love cheese. Golden crust, viscous consistency, unusual taste – in combination with refreshing sauces, it is especially pleasant. The fried halloumi is often added to burgers and is also used in the popular lountza smoked pork sandwich.
Oktapodi Krasato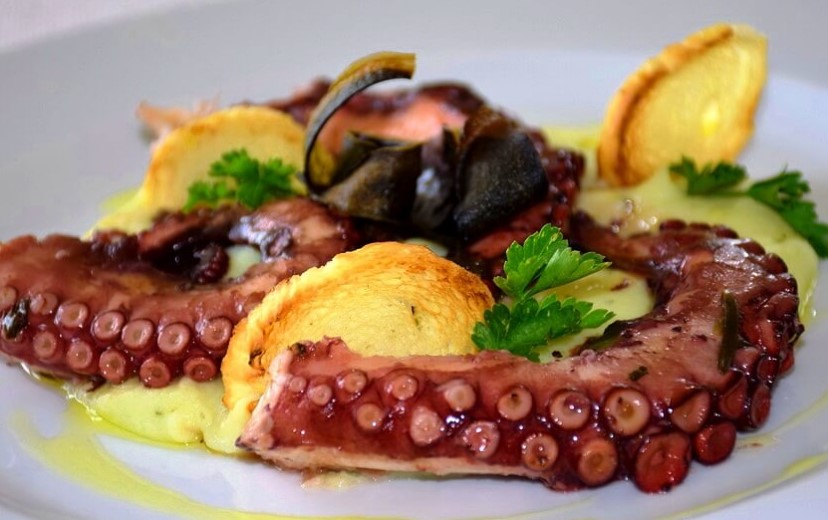 Fish dishes in Cyprus are usually served not in traditional, but in "fish" restaurants – you should drop in for dinner. They say that in ancient times the locals were attacked so often from the water that the catch was always tight. This is why there are almost no interesting fish dishes in Cyprus. Most often, seafood is simply grilled. From the unusual try the oktapodi krasato – octopus stewed in red wine. It is slowly stewed until the meat becomes very tender. It literally melts in your mouth. Cypriots prefer a light side dish to the dish: potatoes, salad, grilled vegetables. The perfect accompaniment to the octopus is a glass of local wine.
Souvla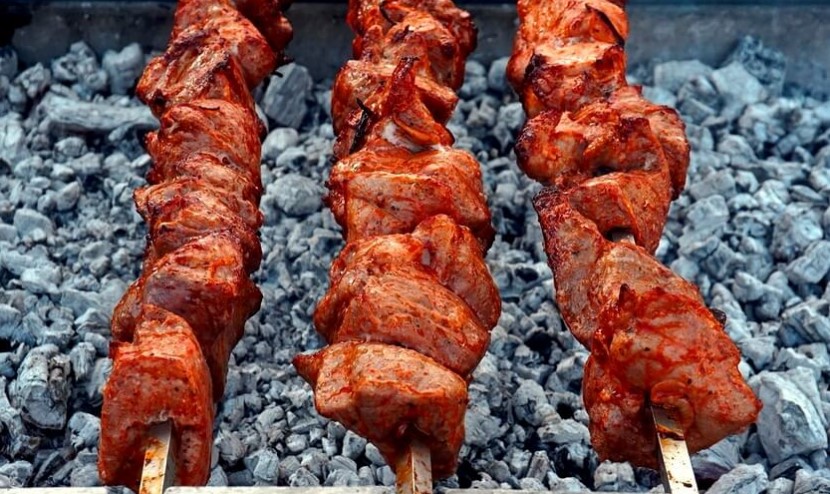 If you like kebabs, then the Cypriot version of this Cypriot dish should please you. Be sure to try the souvla. The dish is very similar to the souvlaki we described above. But the first is considered an easy snack, and the second is a complete meal, which can be supplemented only with fresh vegetables. Kebab in Cyprus is usually made from pork, lamb, or chicken. A unique piquant taste is obtained due to a unique wine-based marinade. Meat on skewers is fried over coals until an appetizing golden-brown crust, sprinkled with marinade with spices. The dish turns out to be amazingly tender.
Lamb Kleftiko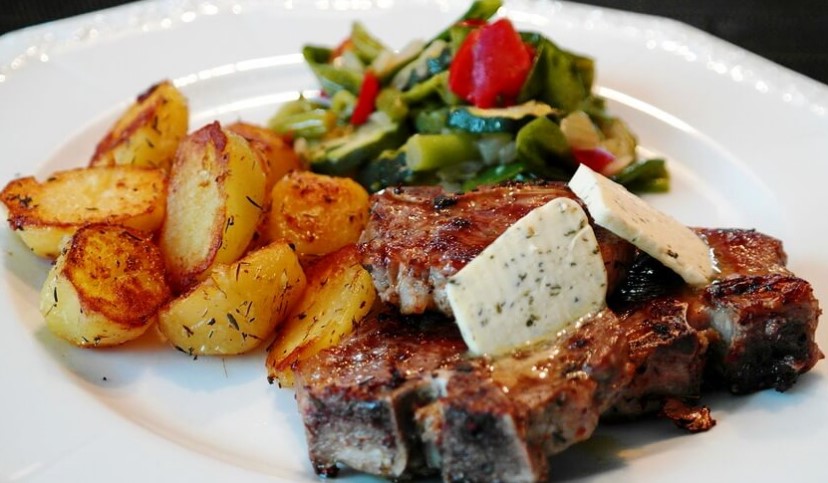 From meat in Cyprus, you need to try this particular national dish. It is considered traditional, and most often it is prepared according to all the rules, baked in a special clay oven. Kleftiko is a fantastically tender lamb with potatoes. The dish languishes in a pot for at least 3 hours. During this time, the potatoes are soaked through with meat juice, and the lamb absorbs the aromas of fragrant oregano and thyme. This taste is beyond words. Just imagine how soft and melting in your mouth such a dish can be.
Afelia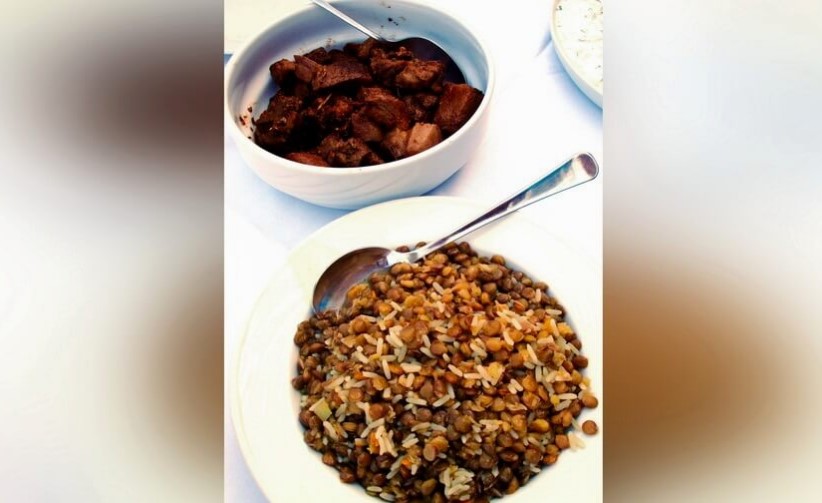 What dish can only be ordered in Cyprus? It seems like any item from the local restaurant menu is easy to find in restaurants in Greece. It really is. Afelia alone has hardly taken root anywhere – it is popular exclusively in Cyprus. It's a pity because the dish is really tasty. Small pieces of pork are marinated in dry red wine with aromatic spices. Then the meat is quickly fried until golden brown. And then again pour marinade and stew until soft. It is always served with bulgur or mukentra – a dish of rice and lentils with onions. It all goes well with the classic yogurt sauce. Try it!
Sudzukos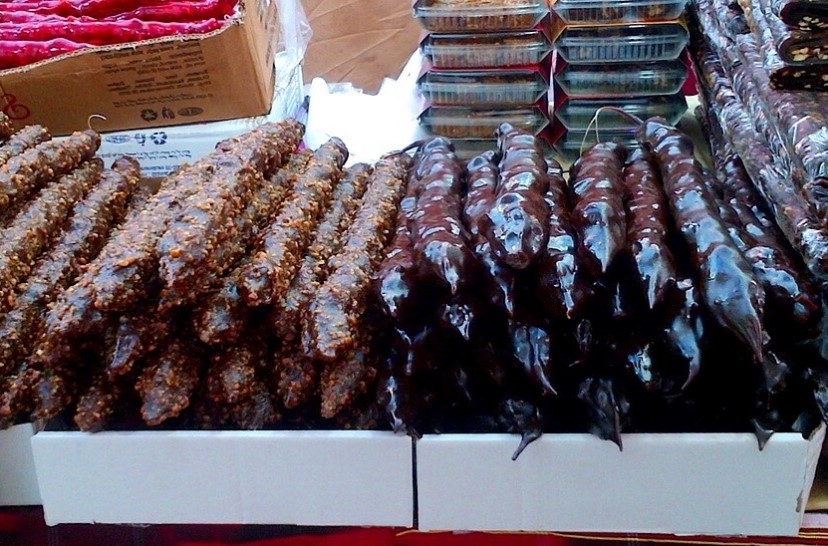 A traditional Cypriot dessert, which is familiar in many ways to everyone who has vacationed in Georgia. Outwardly, it is very similar to churchkhela. However, this is not really her. In Cyprus, by some miracle, they combined Turkish delight and Georgian churchkhela into one amazing sweetness. The result is a long "sausage" made of sweet rose water-based syrup with a pleasant nutty filling. It is always sprinkled with powdered sugar, coconut, almond petals, or something else. Sudzukos is especially good with tea.
Also Like