Traveling to Italy is impossible without familiarizing yourself with the country's gastronomic culture. Pasta and pizza are two of the most popular dishes around the world that sunny Italy gave us. In fact, the range of traditional dishes of this distinctive country is very rich and varied. We will tell you what dishes every tourist should pay attention to.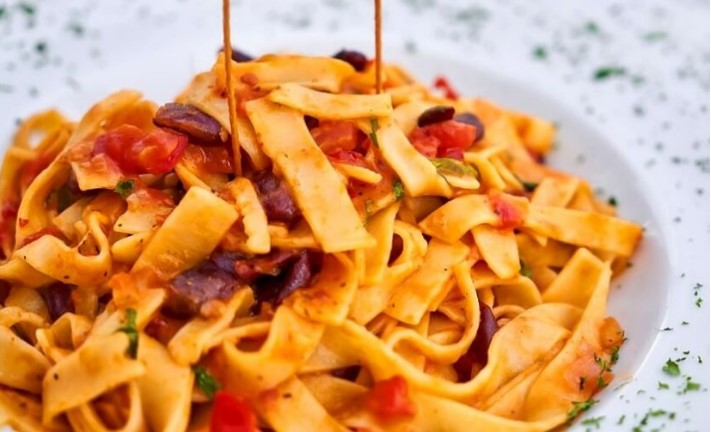 Gnocchi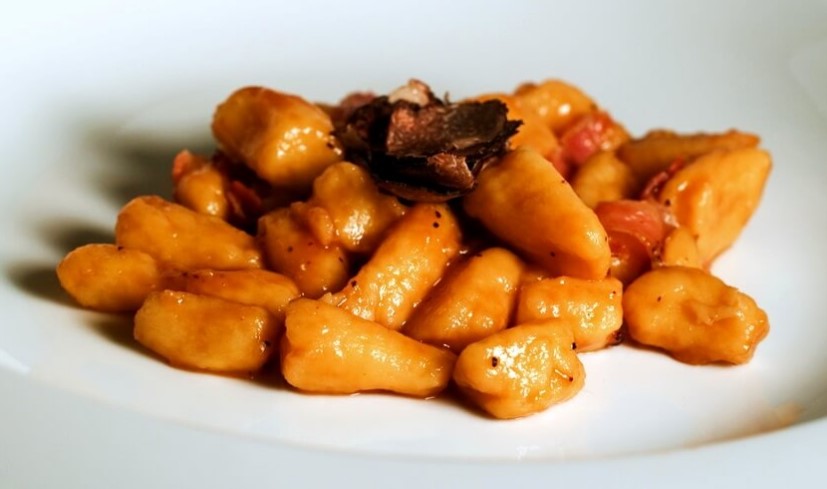 Simple in composition, but incredibly tasty Italian dish. Gnocchi is made from flour and potatoes – these are the two main ingredients. In northern Italy, they like to add bread crumbs, sometimes spinach, to the dough. Delicious Italian dumplings are worth trying with one of the classic additions – ricotta, grated cheese, tomato sauce, pesto, ghee, or even truffle gravy. Homemade gnocchi is considered the best. You can easily find them in Italian restaurants or eateries.
Minestrone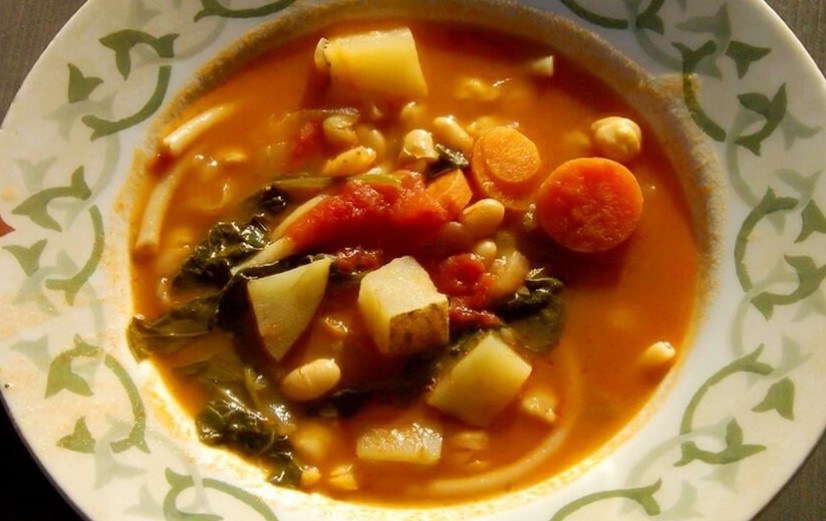 The most popular Italian soup is worth trying in every region of the country, as well as at different times of the year. There is no universal recipe for minestrone – even the set of vegetables is constantly changing since it is prepared exclusively from seasonal products. Legumes are usually used as a base: chickpeas, beans, or lentils, sometimes spaghetti or rice is added. Vegetables for the soup are stewed for a long time in olive oil. Usually, these are onions, carrots, celery, tomatoes, fennel. The broth is prepared separately: more often vegetable, less often – on the bone with the addition of pancetta. Vegetarians and all lovers of light but hearty soups are advised to try vegetable minestrone in Italy.
Pasta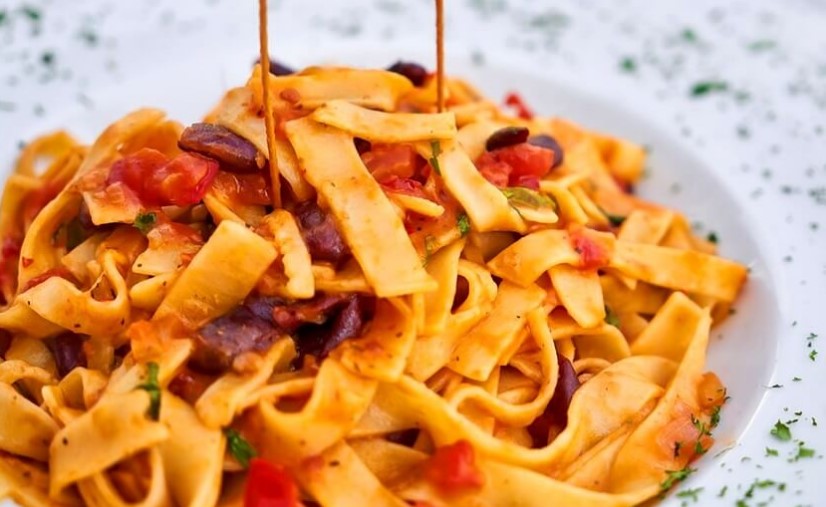 Of course, in Italy you should definitely try pasta, but which one is another matter. The classification could be devoted to a separate article, but we advise you to navigate the menu for the additional ingredients that you like the most. Of the most popular options for Italian pasta, which are considered win-win, you can name:
spaghetti Napoli – Neapolitan spaghetti with tomato sauce;
tagliatelle alla Bolognese – the legendary Bolognese pasta with tomato sauce and minced meat;
spaghetti aglio e olio – spaghetti with hot olive oil and toasted garlic;
pasta alla Carbonara – pork or pancetta carbonara in a creamy cheese sauce;
fettuccine Alfredo – fettuccine with butter and parmesan, sometimes with cream.
Pizza Italiana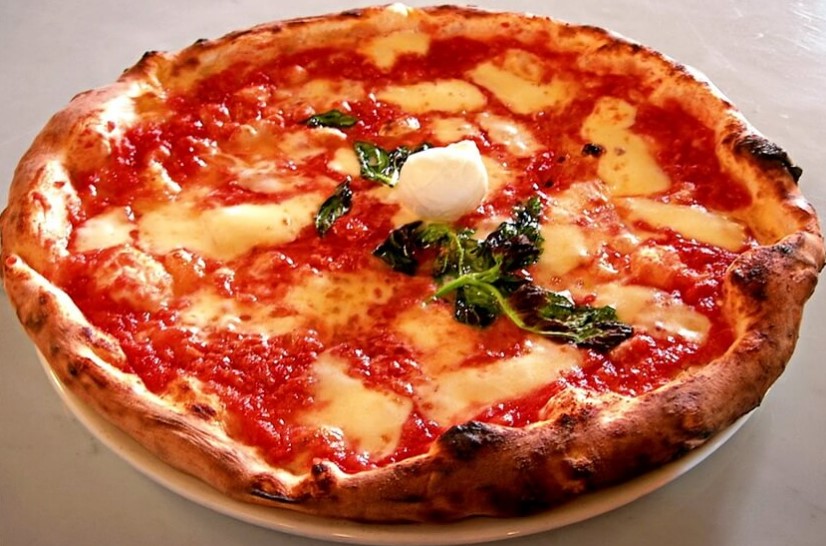 In Italy, you can try dozens of types of pizza – all are good. In order not to get confused, you can start the tasting with proven classics. The most popular Italian pizza:
Margherita – A margarita that echoes the colors of the Italian flag: red tomatoes, white mozzarella, green basil.
Pizza alla marinara – Marinara with tomatoes, butter and garlic sauce, oregano, sometimes with capers or anchovies.
Ai quattro formaggi – 4 cheeses with tomato or cheese sauce.
Quattro stagioni – 4 seasons, divided into 4 quarters, reflecting the seasons.
Capricciosa – Capricciosa with olives, tomatoes, artichoke, mozzarella, and mushrooms.
Lasagne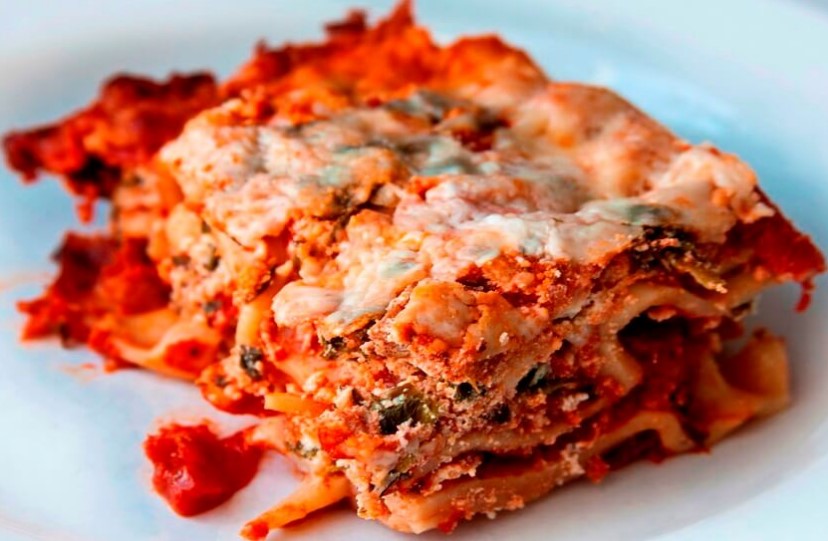 Be sure to try several types of lasagna in Italy – in many regions the dish is prepared in its own way. Classic – stew with minced meat in béchamel sauce with parmesan sprinkles. Vegetarians in Italy can try vegetable lasagna, which is a delicious dish. The filling is often made from tomatoes, spinach, often with the addition of ricotta or mozzarella.
Arancini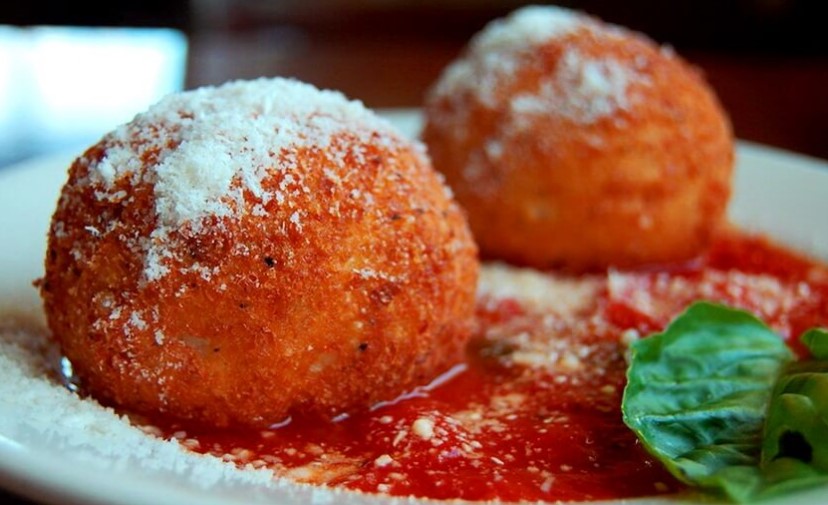 An unusual Sicilian dish that is definitely worth trying for tourists tired of pasta and pizza. Literally, arancini translate as "little oranges". Outwardly, they really resemble them. Arancini – Italian rice balls stuffed with minced meat, mozzarella, green peas, tomato sauce. They are rolled in breadcrumbs and then fried in olive oil. It turns out to be a crispy dish on the outside, but very tender on the inside, which is rarely prepared outside of Italy.
Osso Buco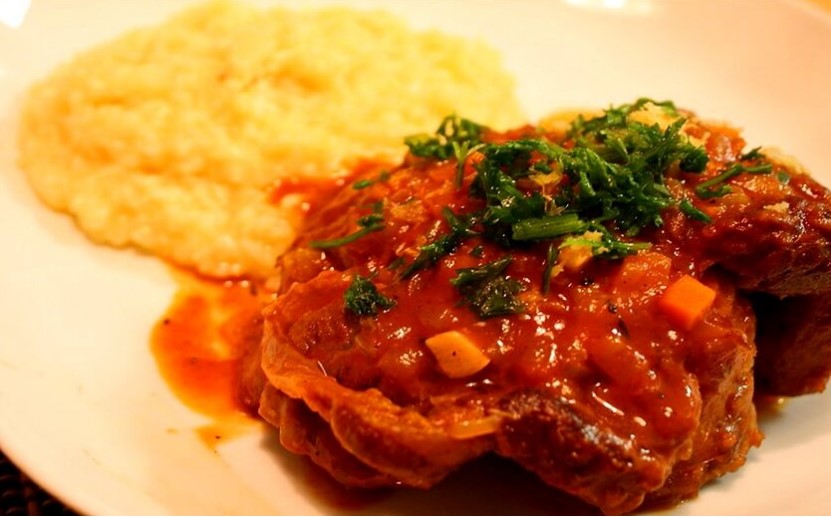 Classic Italian beef meat dish. Osso buco translates as "hollow bone", which (along with the brain) is used to make meat stews. The composition must include a veal shank, coarsely chopped vegetables, tomato sauce, spices. It sounds too simple, but in fact, osso buco is popular with even the most discerning tasters. The most popular variety is Milanese. The dish is usually served with risotto or vegetable puree.
Risotto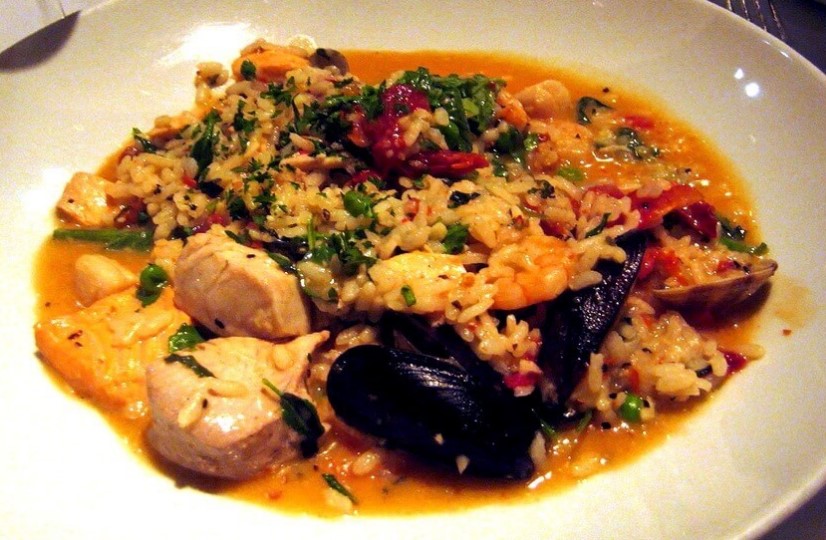 From the "universal" food in Italy, it is advisable to try risotto. It is not difficult to find a suitable variant of a dish for almost every taste: with seafood, mushrooms, vegetables, meat, chicken, even with dried fruits. Rice for risotto is fried in olive oil or butter, then boiled in water or broth and mixed with the desired filler. In some types of dishes, a thick butter sauce with grated cheese is added at the end. It is in Italy that the "correct" risotto is prepared – don't miss the chance to taste it.
Ravioli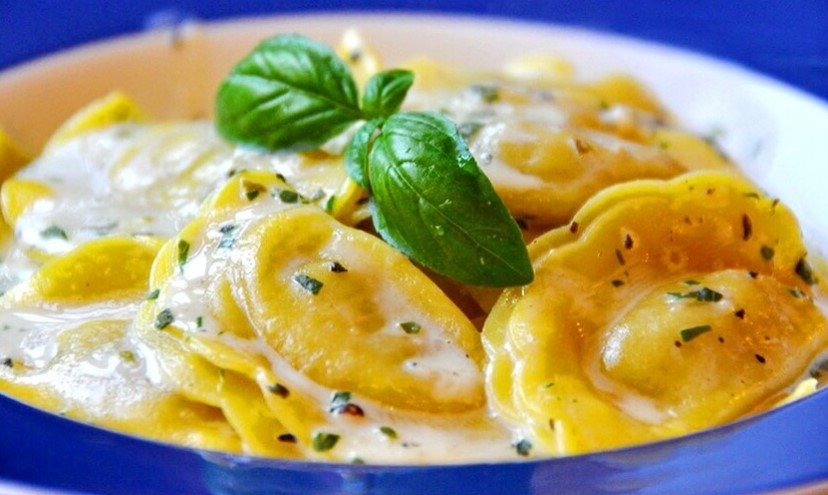 The easiest way to describe this dish is small dumplings. Most often, ravioli in Italy is prepared in the form of small squares filled with meat, shrimp, ricotta, vegetables, or even fruits. They are usually boiled, but sometimes they are fried in oil. They are usually served with grated cheese, spinach, or tomato sauce. The most delicious ravioli are handmade.
Frittata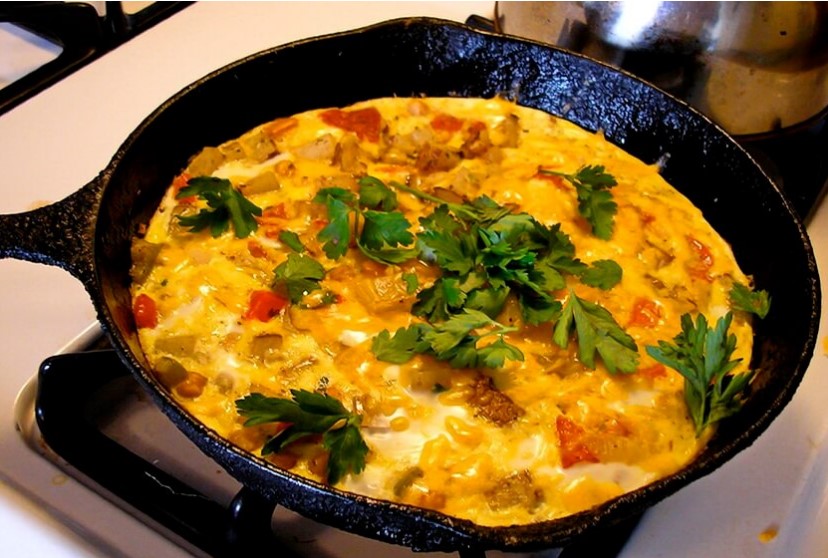 It's not just an Italian omelet – it's a gourmet breakfast. Frittata is prepared with a filling of vegetables, cheese, meat or sausages and a mixture of aromatic spices. The omelet is first fried on the stove and then baked in the oven or cooked under the lid. In Naples, they love to cook the dish with pasta, and the classic "peasant" frittata always contains leeks and parmesan. You can eat it warm or cold – it will still be delicious.
Also Like