France is known not only for its history, attractions, football team, and natural beauty but above all for its cuisine. Dishes and specialties vary from region to region, but in Paris, you can find a restaurant from any region of France. We have selected 10 main dishes of French cuisine from different regions that you can taste in France. Next to the name of each dish, you will see the region of origin of that dish.
10 Famous & Iconic French Dishes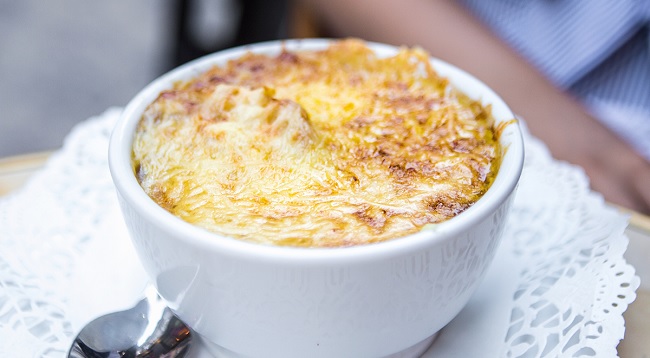 Confit De Canard - Link
Duck confit is a signature dish of the southwestern region of France. Duck meat is cooked for two hours at a temperature of 70 to 85 degrees.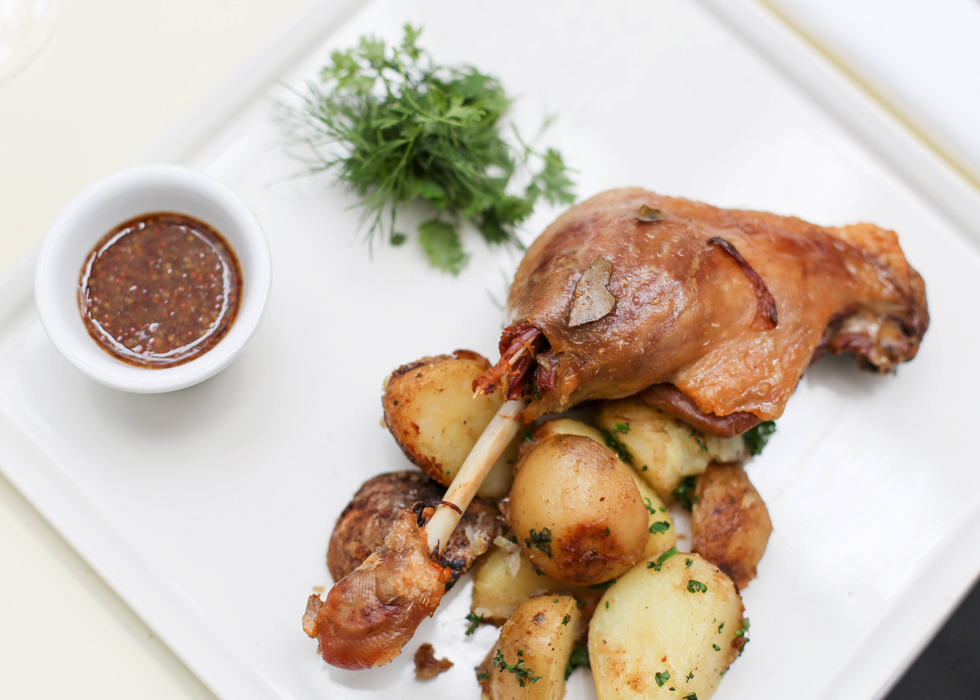 Galette - Link
You will probably be surprised that galettes have a longer history than pancakes. They were born in Brittany, where it is too difficult to grow wheat and much easier - buckwheat. Then a little sugar and flour were added to the cereal. This will create the perfect recipe for delicious Breton galettes, which you can try in specialized cafes in France.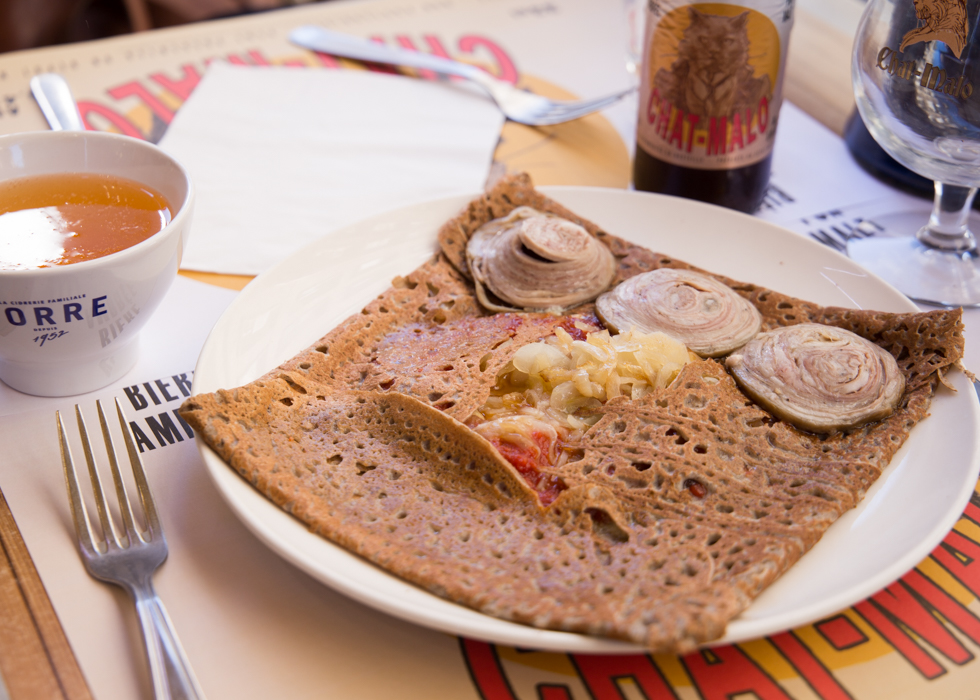 Choucroute
Choucroute is a traditional Alsatian and French dish, made through the natural fermentation of cabbage.
Choucroute can be served as a side dish with meat or fish, beer, or white Alsatian wine. Choucroute garnie - when choucroute is served with meat or potatoes, charcuterie, or choucroute garnie de la mer - with fish and seafood.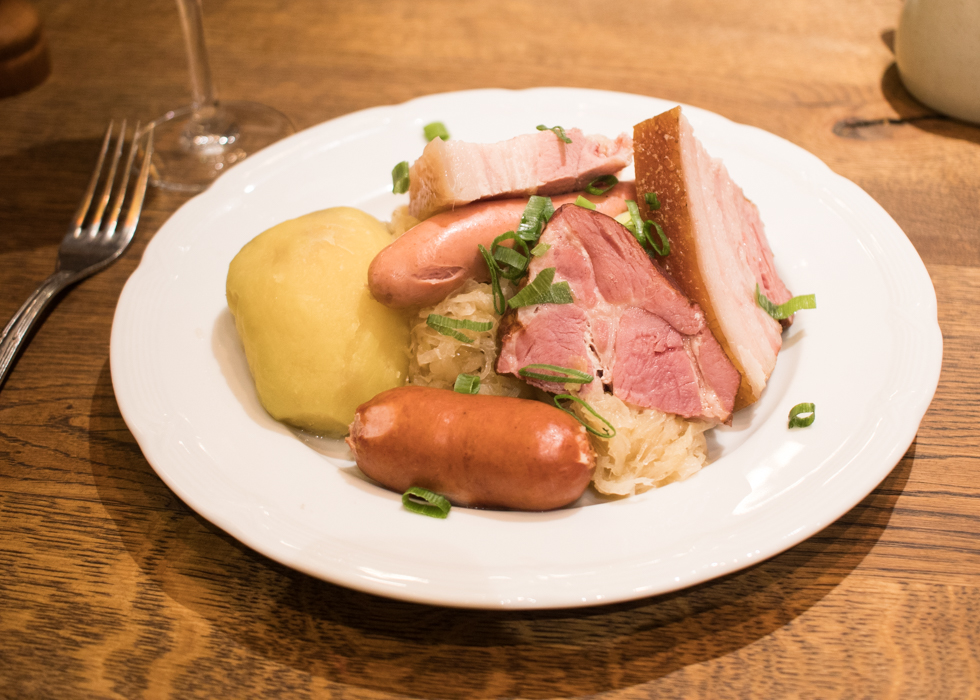 Foie Gras - Link
Foie gras is perhaps the most popular French snack in the world. It can be served raw or cooked, as fresh or canned, as a stand-alone meal, or as an addition to other meals or meat. Foie gras is a cultural and gastronomic heritage of France.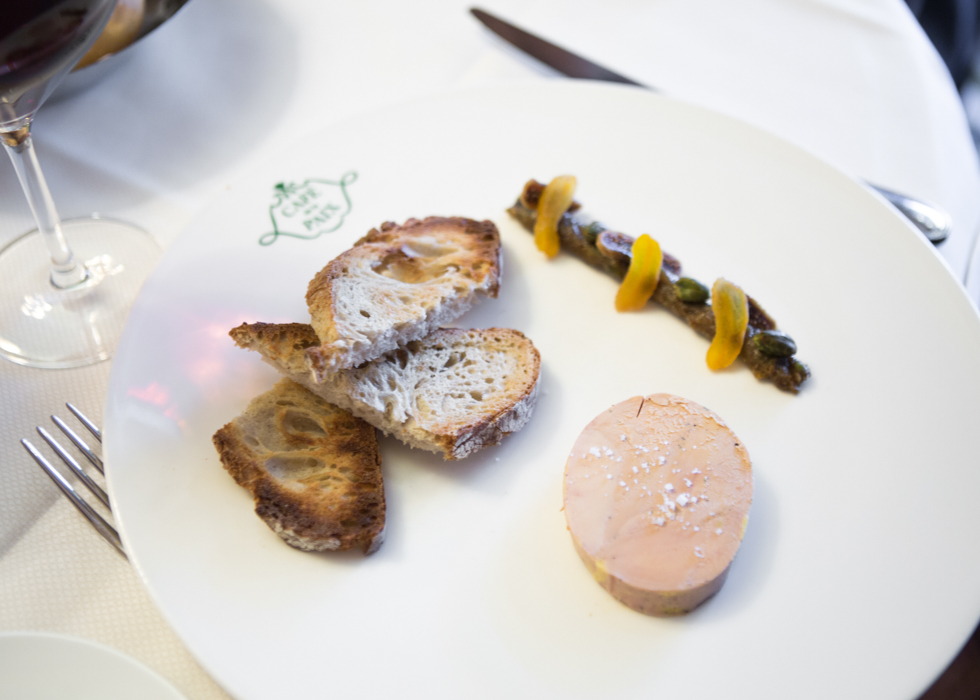 Escargots de Bourgogne
Burgundy snails (escargots de Bourgogne) are a traditional dish of Burgundy cuisine and, in general, French gastronomy. Using a special device, you need to get the snail out of the shell, dip it in a sauce of garlic oil, chicken broth, and wine. Other ingredients may be added, such as garlic, cumin, parsley, and pine nuts. Escargots de Bourgogne is a must-have for Christmas dinner and any holiday in France.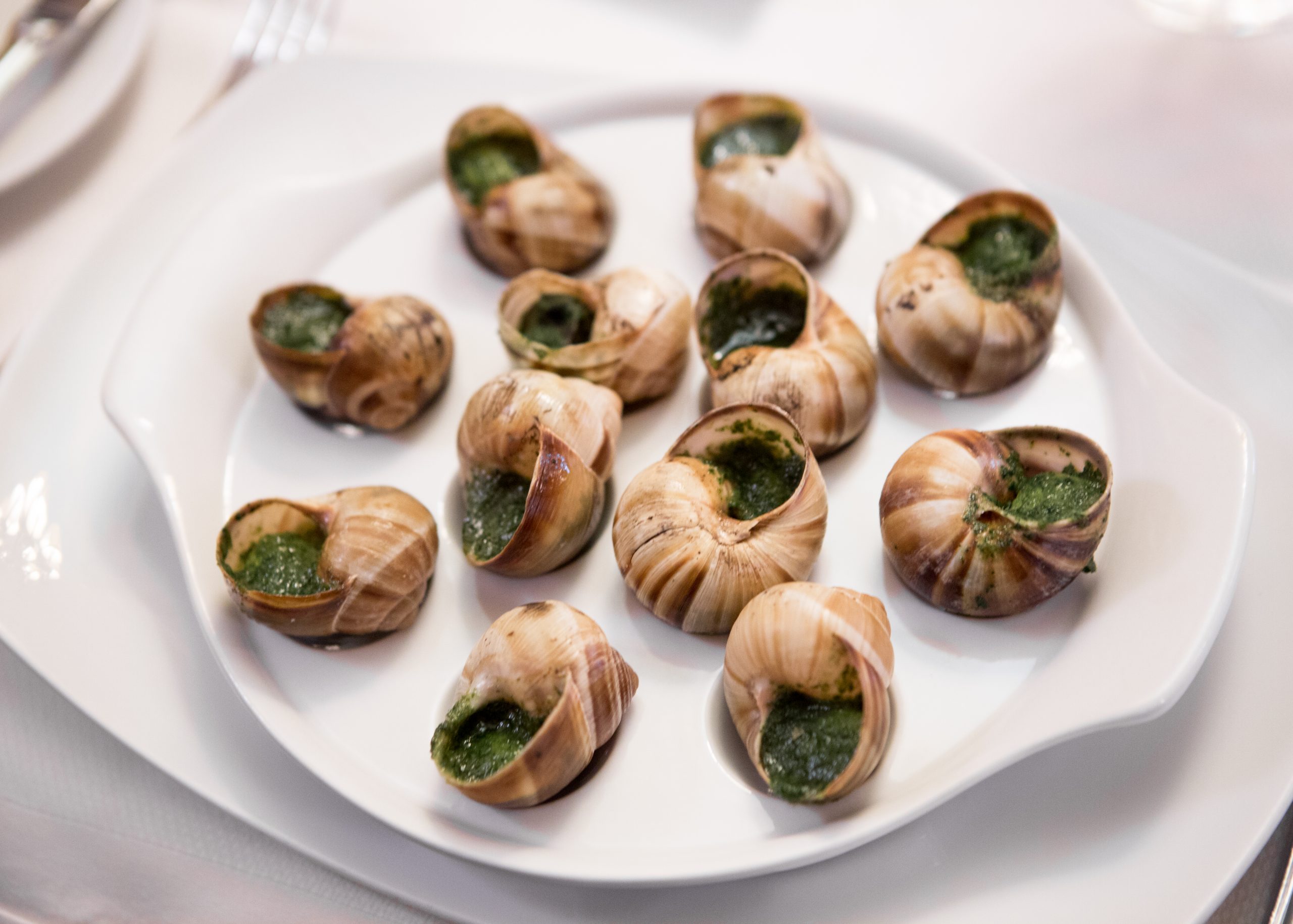 Soupe à l'oignon
French onion soup has been known since the days of the Roman Empire: at that time it was a dish of the poor since onions are very easy to grow. Now it is a gourmet appetizer, which is most often served with croutons and cheese on top.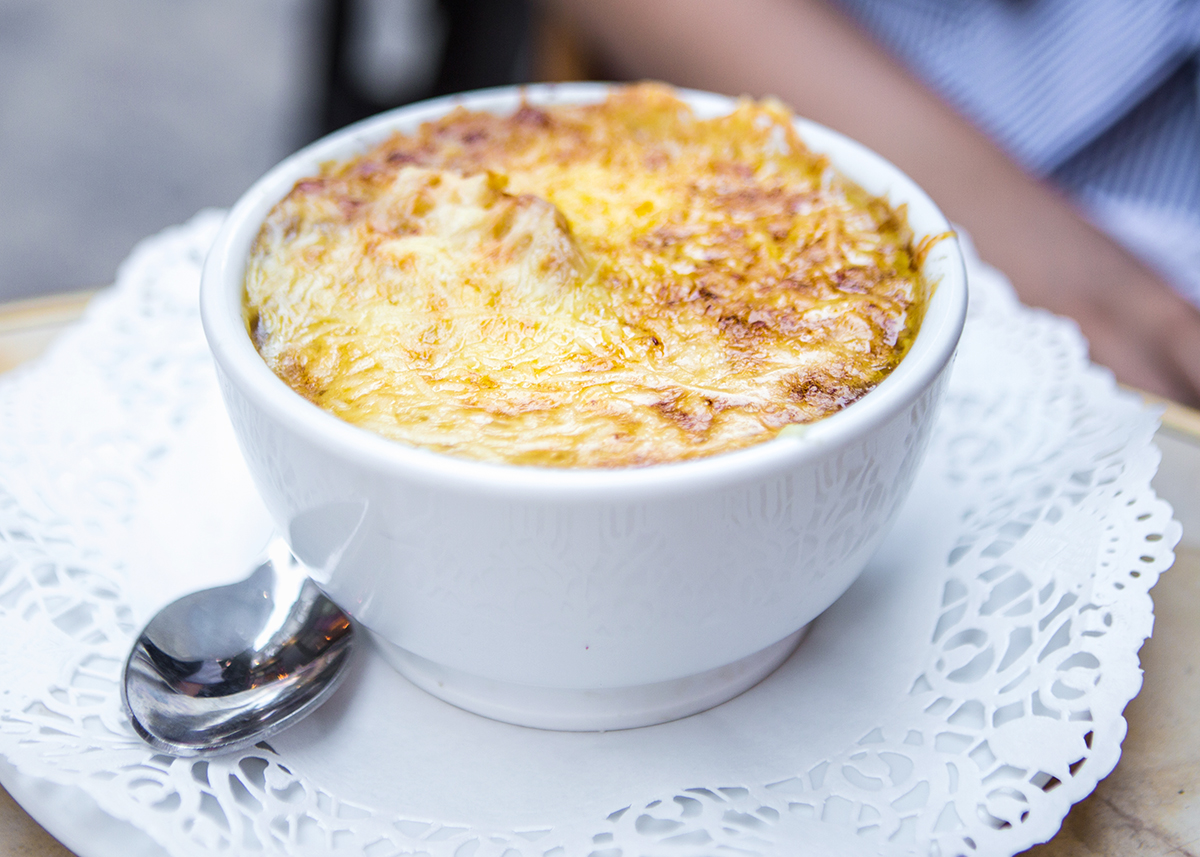 Raclette - Link
A signature dish in France and Switzerland. The name "raclette" refers to the dish and the cheese of the same name. The traditional dish can be described as processed cheese with boiled potatoes, gherkins, and pickled onions.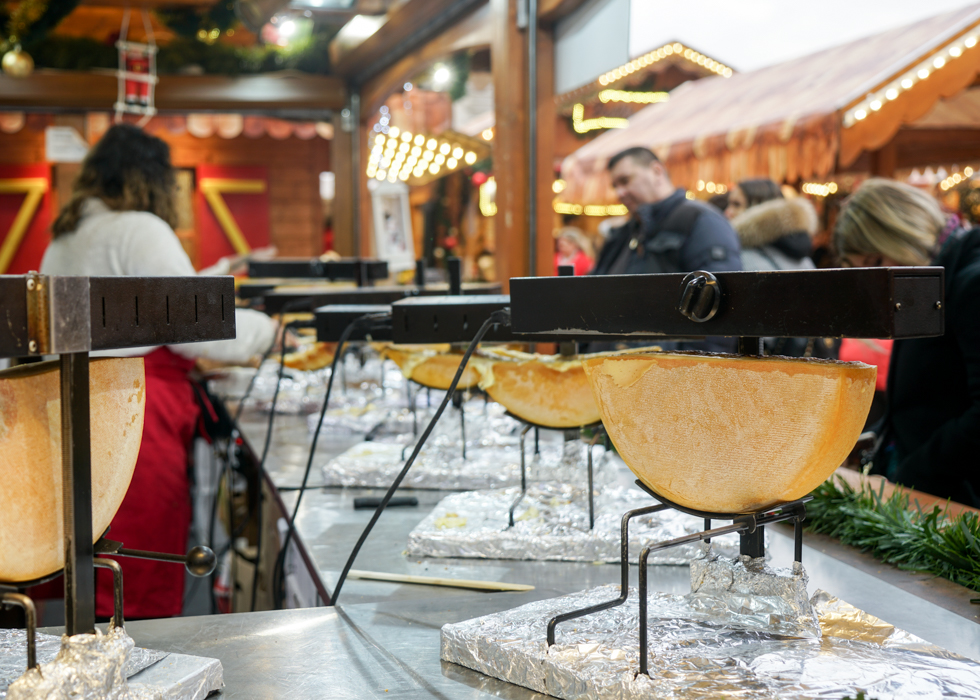 Boeuf Bourguignon
A staple in the cuisine of the Burgundy region. This is beef stewed in red wine and meat broth, with the addition of carrots, onions, garlic, and spices, as well as onions, mushrooms, and bacon. It wasn't until the 20th century that this dish came to be seen as Burgundy. Now, this dish can be tasted in almost any restaurant of traditional French cuisine.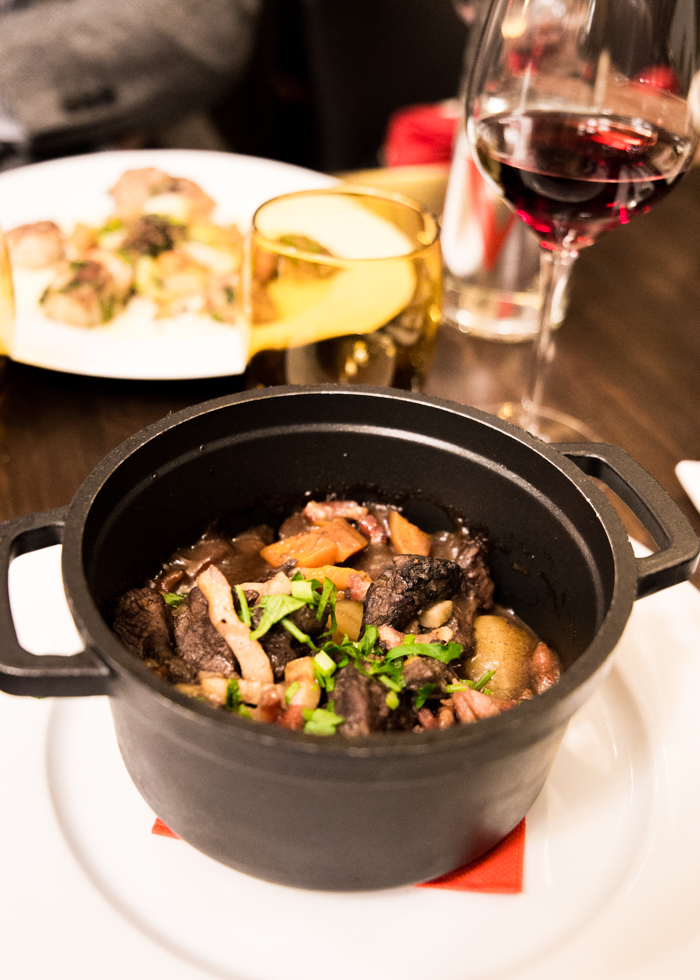 Magret de Canard
Duck breast is generally very popular in France. We advise you to order burgundy red wine for it.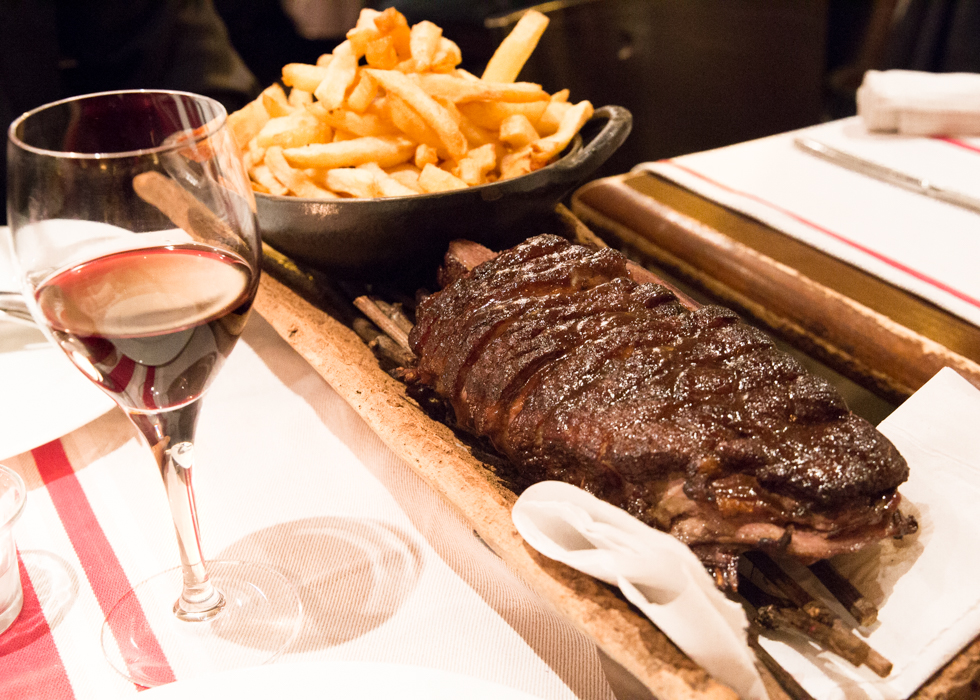 Bouillabaisse - Link
Traditional fish soup from Marseille. It is often served with bread and rue sauce.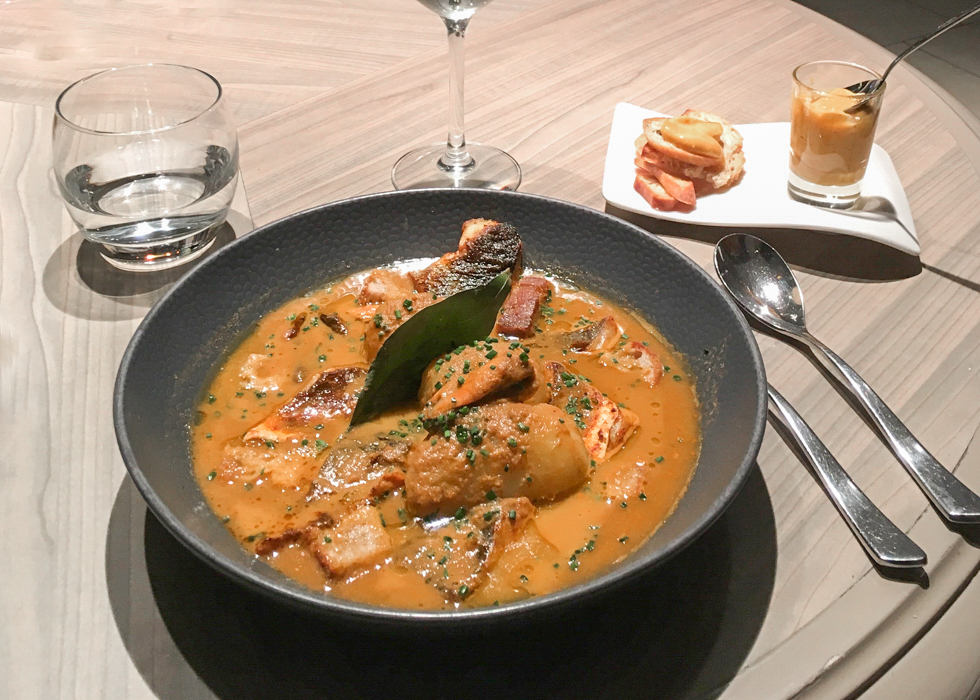 Also Like