Food in Moldova is characterized by the simplicity of ingredients, large portions, and homemade flavors. In the restaurants of Chisinau, food is served as if you were visiting your beloved grandmother. Rich soup for the first, warm stew with a cutlet for the second, and even a pie for tea. They cook simply, without frills. But how sincere! We will tell you what traditional food a tourist should try in Chisinau. We have compiled a list of the 10 most popular Moldovan dishes with names, descriptions, and photos.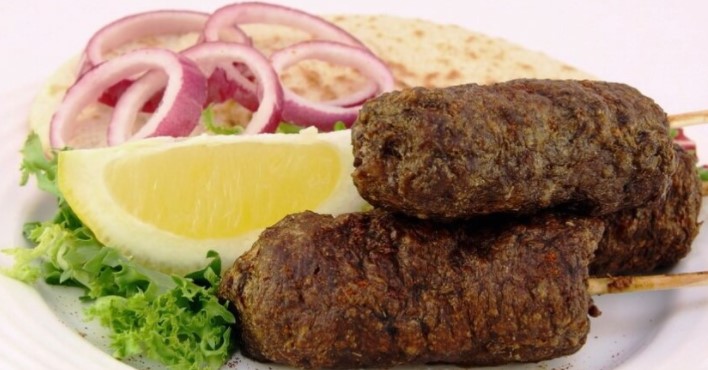 Cornmeal Porridge (Mămăligă)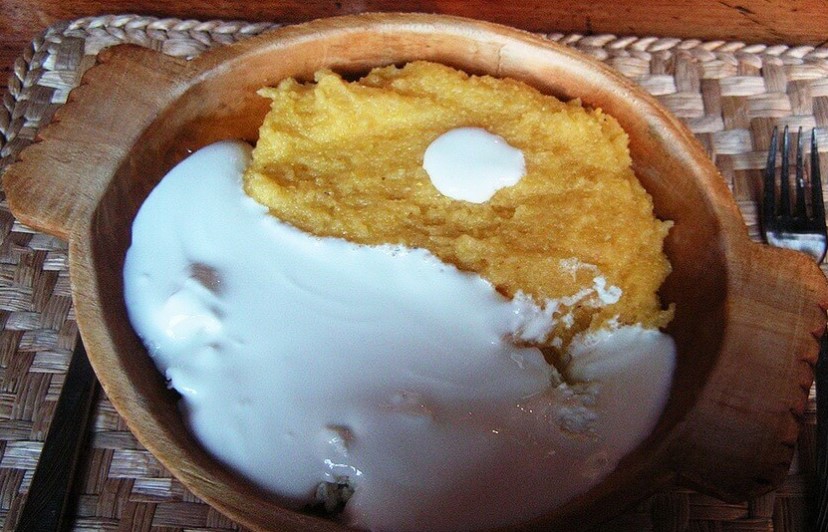 Tight Moldovan porridge made from cornmeal is the main dish, side dish, or bread for the locals. Mamaliga is cooked in a cauldron or baked in the oven. Serve to the table with a flat cake or in the form of balls of impressive size. Cut into portions with thread. This is one of the most popular dishes among tourists, which must be tried in Chisinau.
In Moldova, mamaliga is often eaten for breakfast or during large feasts, always with additives:
sheep cheese with fried onions, cracklings, or herbs;
sour cream and eggs;
fish and garlic Moldavian mujay sauce;
heavy cream and herbs;
a glass of cold milk.
Placinta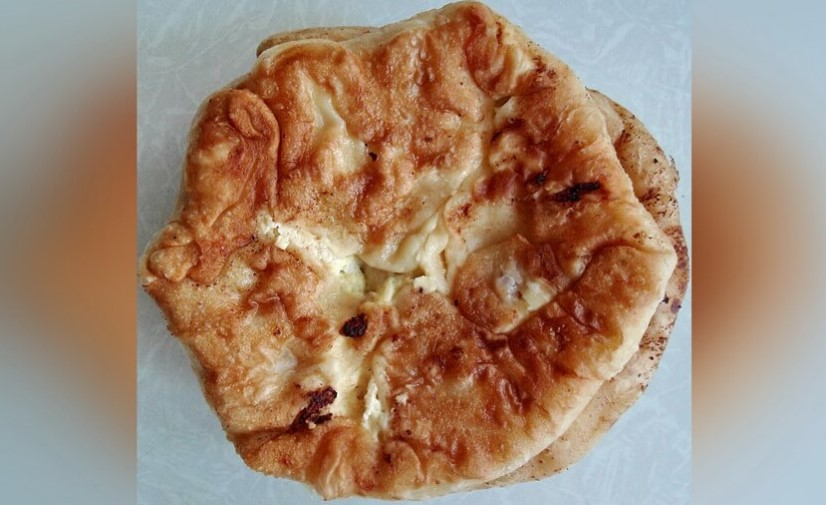 The most popular pastry in Moldovan cuisine is hearty placinta. It is popular street food in Chisinau and the favorite food of tourists. Plump placinta in Moldova is baked on yeast, puff dough. Instead of an oven, a frying pan is sometimes used, then the appetizer turns out to be fatter. Pies are stuffed with salted feta cheese, meat, cottage cheese with herbs, potatoes. Sweet Moldovan placinta is prepared with apples, curd with raisins, pumpkin. The pastry tastes like homemade Ossetian pies. But there is more filling in it. Try placinta hot as part of a hearty Moldovan breakfast, or cold as a snack on the run.
Zeama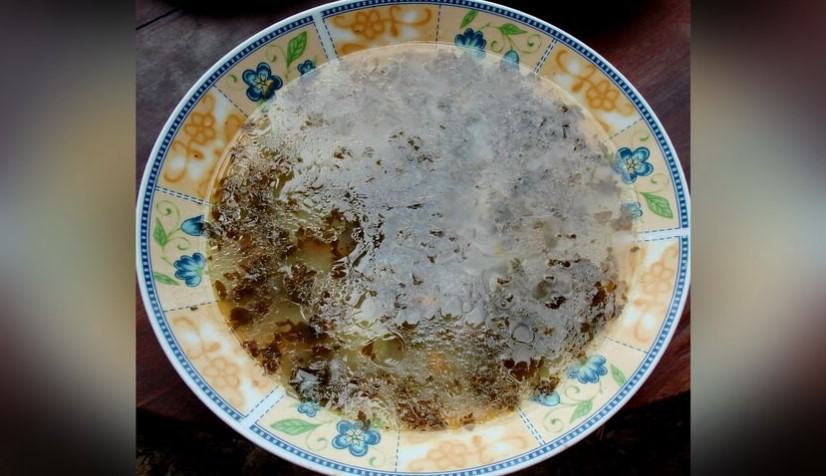 Hot chicken noodle soup is a classic of Moldovan cuisine. It is made from the simplest ingredients. Chicken, homemade egg noodles, bran kvass broth, vegetables. Some cooks cook zeama with giblets. Moldavian soup is a hearty warming dish with a spicy, refreshing sour aftertaste. Add luscious greens and a generous helping of sour cream to it. It is worth trying zeama in this form – and other chicken soups will seem boring, too simple to you.
Chorba (Ciorbă)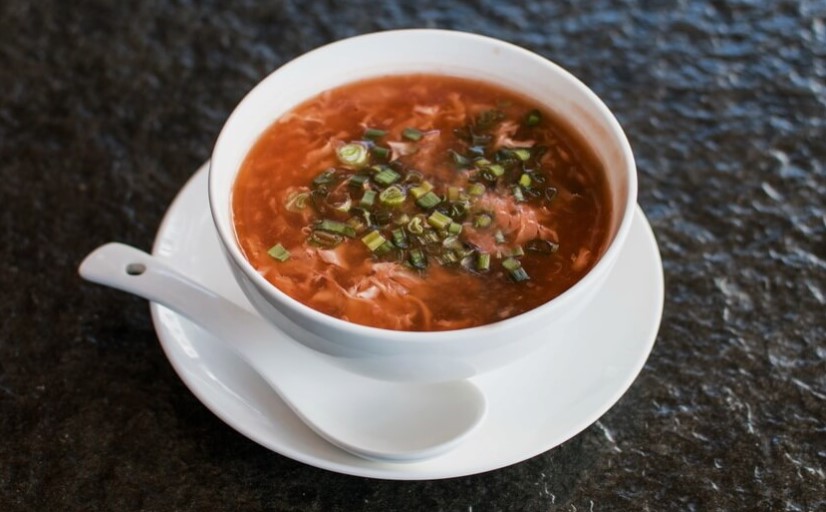 The second most popular soup in Moldova is meat chorba. It is boiled in kvass or brine. They do not spare meat: beef, lamb, chicken, or all at once are used. A generous portion of vegetables is added to Moldovan soup, and beans, potatoes, or rice are added to thicken it. The result is a rich, sour soup with a bright meaty taste. Moldovans are advised to eat chorba in winter for internal warming. And after a particularly successful feast – they say that a portion of sour Moldovan soup instantly relieves a hangover.
Sarmale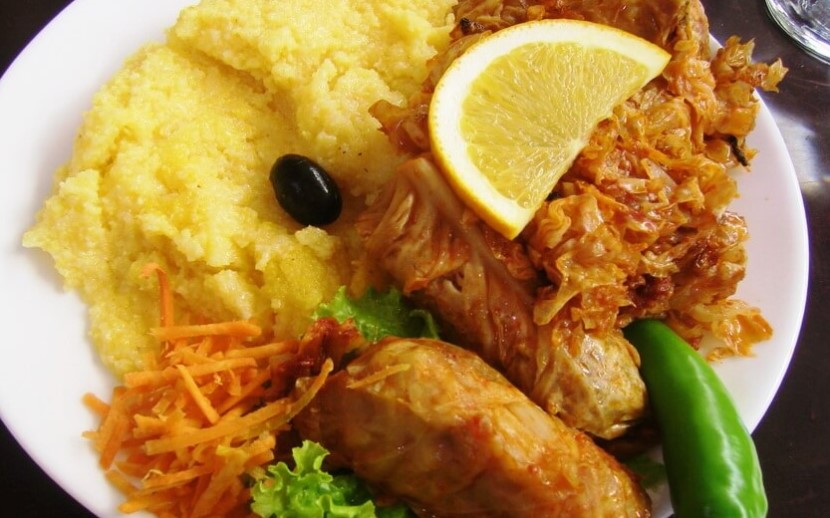 Moldavian cabbage rolls are traditionally prepared from cabbage or grape leaves. They are stuffed with minced meat and rice. In Moldova, they like to cook veal or lamb stuffing. Onions and carrots add a sweet flavor to the dish. These plump appetizing rolls are stewed in a cauldron. Served with hominy, juicy green tea, stewed cabbage, or feta cheese. Be sure to try the national dish in the restaurants of Chisinau – they cook as if they have preserved the recipes of their grandmothers.
Ghiveci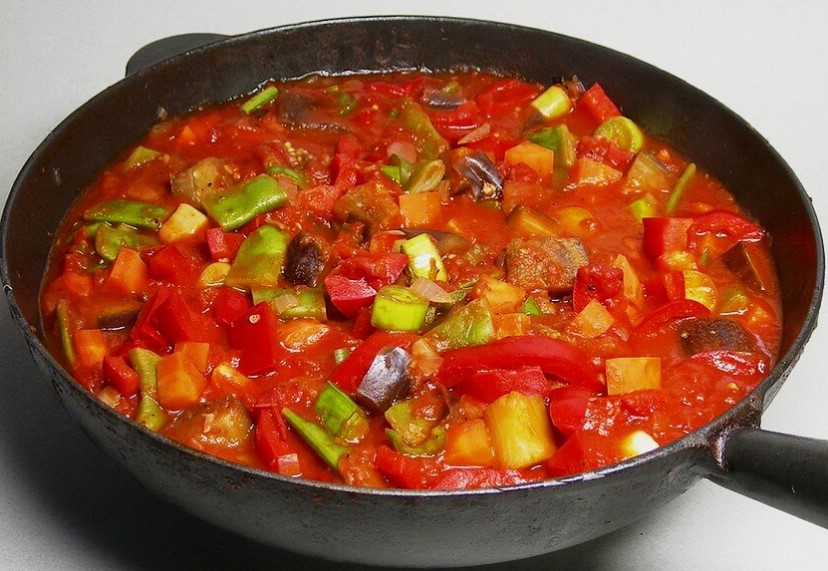 Thick tomato stew in Moldova is made in two versions: in the form of a warm stew and blanks for the winter. The first option is eaten hot – this is the main course. The second is warmed up and served as a side dish or eaten cold instead of salad. It contains a bright mix of vegetables: eggplants, zucchini, tomatoes, carrots, onions. Garlic is always added to ghiveci in Moldovan style. Strictly speaking, the historical homeland of the dish is Turkey. However, it has taken root in neighboring countries as well. The peculiarity of Moldovan cuisine is that it is made vegetarian, while in other countries ghiveci is always meat. Home from Chisinau, you can bring a gastronomic souvenir from local bazaars – homemade stew for the winter.
Tokany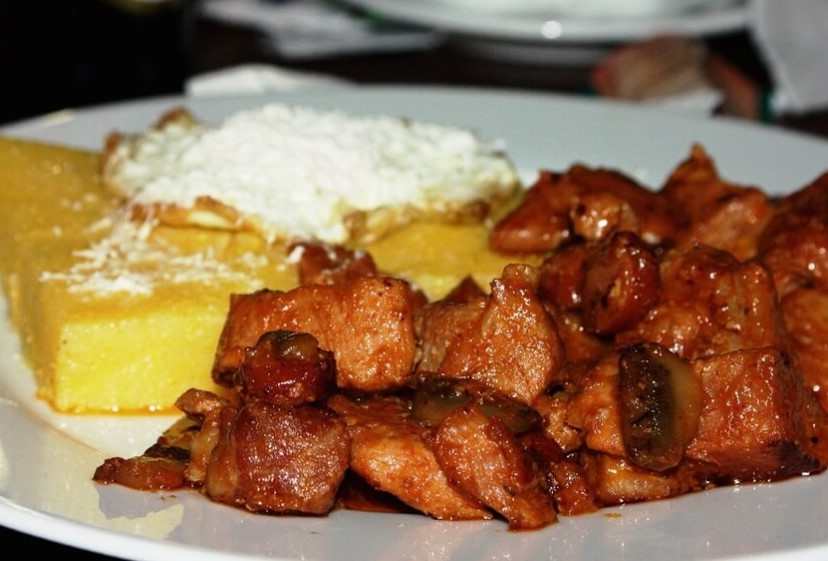 An appetizing national dish in Moldova is worth trying twice: in a classic meat version and in the form of a vegetable snack. Traditional tokany is a tender stew made from pork, beef, poultry, and rabbit. It is customary to combine at least two types of meat in one dish. The pieces are languishing for a long time in their own juice with tomatoes, onions, paprika. And it is always served with mamalyga and a refreshing sauce. Vegetable tokany is a Moldavian winter snack. This is homemade rice with eggplants, peppers, tomatoes, garlic, and other vegetables. The dish is always tender, it melts in your mouth – be sure to try it in Chisinau.
Mititei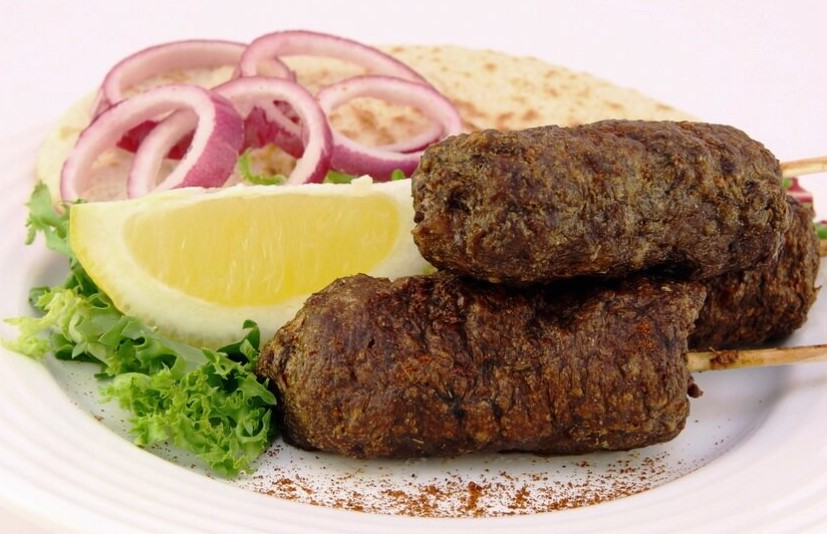 Meat lovers in Moldova should definitely try the traditional lamb and veal sausages. They can be ordered at a restaurant or bought at street food stalls. Mititei is popular street food in Chisinau. Plump sausages are first boiled in a meat broth and then grilled. That is why they are so juicy. Garlic, thyme, and other spices are responsible for the piquancy. Try a Moldovan dish with potatoes, salad, or in a brownie with onion rings and a refreshing sauce.
Baba Neagra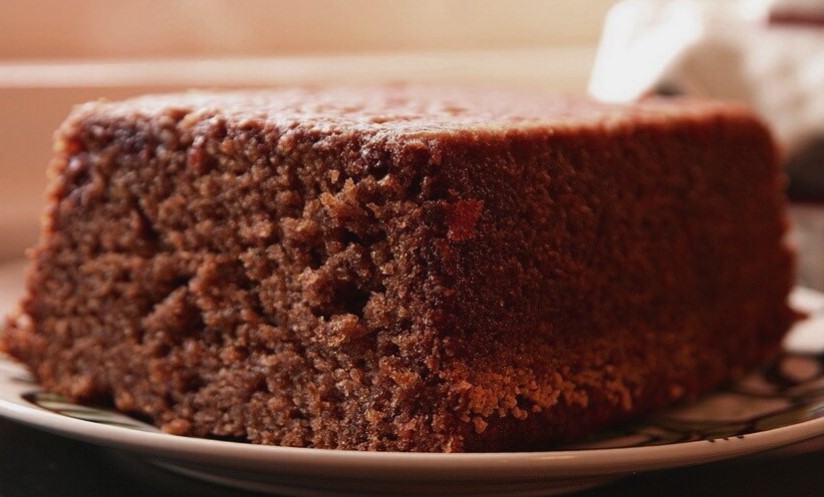 For dessert in Moldova, you should try the Baba Neagra pie – you will rarely find such a pie. It has the simplest composition, but this does not detract from the merits of the unusual sweetness. Baba Neagra in Moldova is cooked in an oven or in a water bath from the yeast-free dough. There are so many egg whites in it that it even tastes like a steam omelet. True, chocolate and sweet. Dessert is usually soaked in honey or sugar syrup poured over with melted chocolate. Be sure to try it in Chisinau – it's at least unusual.
Cusma Lui Guguta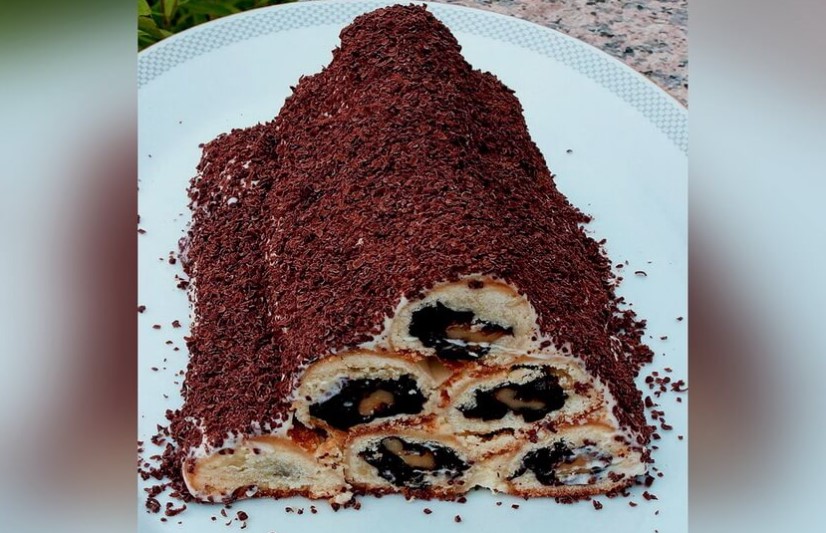 Those with a sweet tooth should definitely try the famous Moldovan cake "Cusma Lui Guguta". It's so delicate that it even melts in your mouth. The cake got its unusual name in honor of the hero of fairy tales, Moldovan writer Spiridon Vangeli. The boy wore a curly shepherd's hat that looked like a pyramid. The cut tubes for the cake follow its contour. Inside the mouth-watering rolls, there is sweet cherry with the most delicate buttercream. The cake is decorated with thick chocolate sprinkles. You can try this dessert in almost every restaurant in Chisinau.
Also Like