Chinese cuisine is about noodles, golden caramelized meat, plump steamed dumplings, juicy vegetables, and a fantastic mix of unusual flavors. Even if you are going to Hainan, and not too colorful Beijing or crazy Shanghai, you will have a chance to get to know her. We will tell you what food is worth trying in China. We have compiled a list of 10 national dishes with names, descriptions, and photos.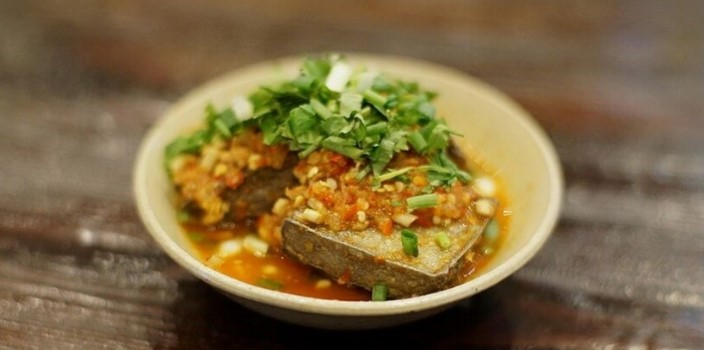 Jiaozi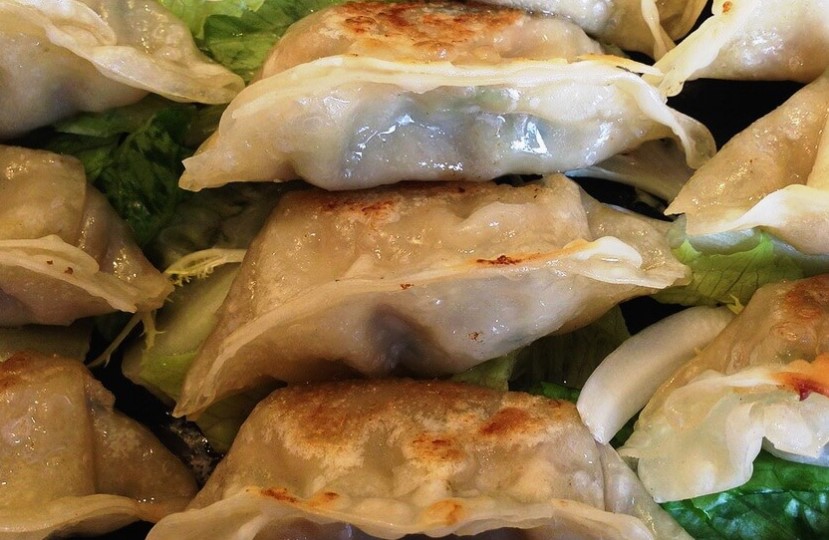 Try stretched Chinese dumplings stuffed with meat or vegetables. It is the most popular street food in Shanghai, Beijing, Hainan, and other cities in China. Look for a shop on the street with a metal vat, over which there is thick steam. Take with minced pork or cabbage, they are considered classics. Jiaozi with shrimps, fish, sweet potatoes, chicken, rice, bamboo shoots is also popular in Chinese cuisine. The dumplings are steamed and served with black rice vinegar.
Wonton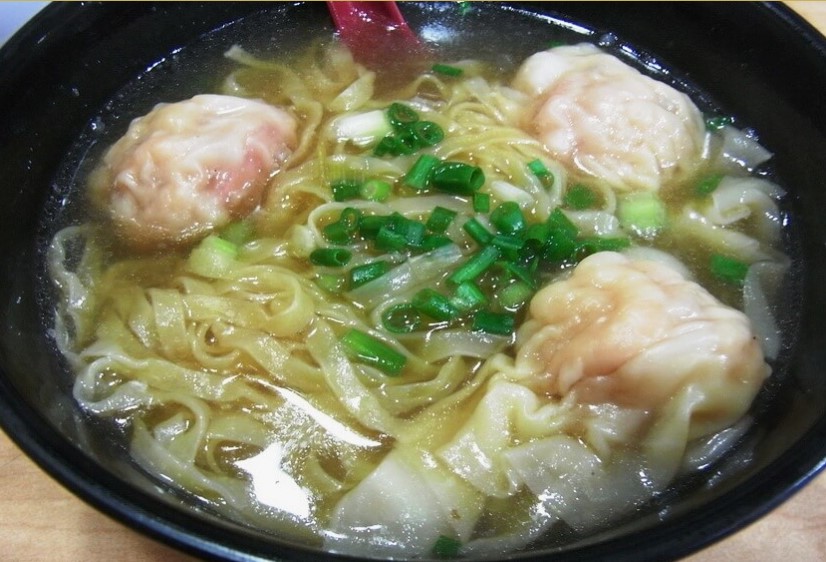 In China, they are worth trying as an independent dish or as part of a soup. Wonton is round "wrinkled" dumplings. Most often, they are prepared with minced meat, shiitake mushrooms, or young bamboo stalks. Try the steamed appetizer, or better yet, the deep-fried snack. Crispy golden crust, juicy filling – add a little sweet and sour or hot sauce for a small fast food masterpiece. Wontons like this are especially popular in Hong Kong. In China, broth with noodles and dumplings is common. It is served with herbs. The wonton noodle soup is hugely popular with locals and tourists alike and is worth a try.
Di San Xian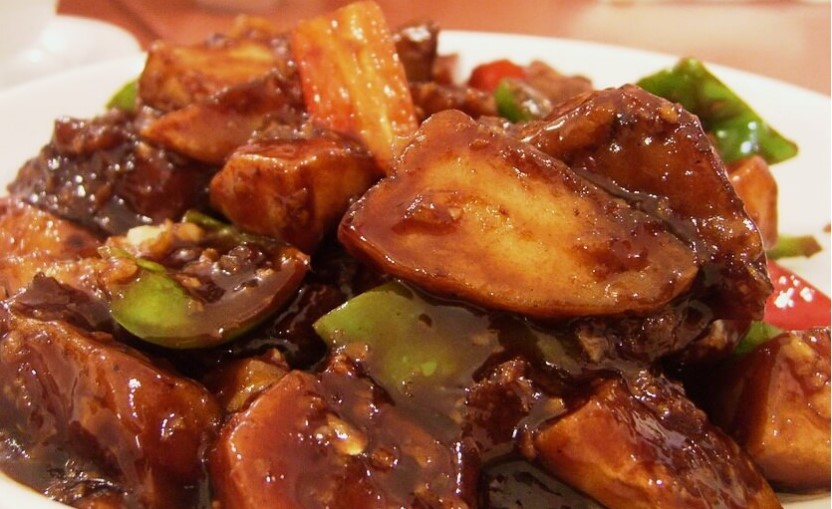 Translated, the name of this Chinese dish means "three treasures of the Earth." It is made from potatoes, eggplants, and peppers. Vegetables are fried in boiling oil until golden brown, then stewed in an aromatic garlic sauce, sprinkled with sesame seeds, and served with a bowl of white rice. Vegetarians should try this delicious food in China just like that, and lovers of meat cuisine can take it as a side dish with pork or chicken.
Kung Pao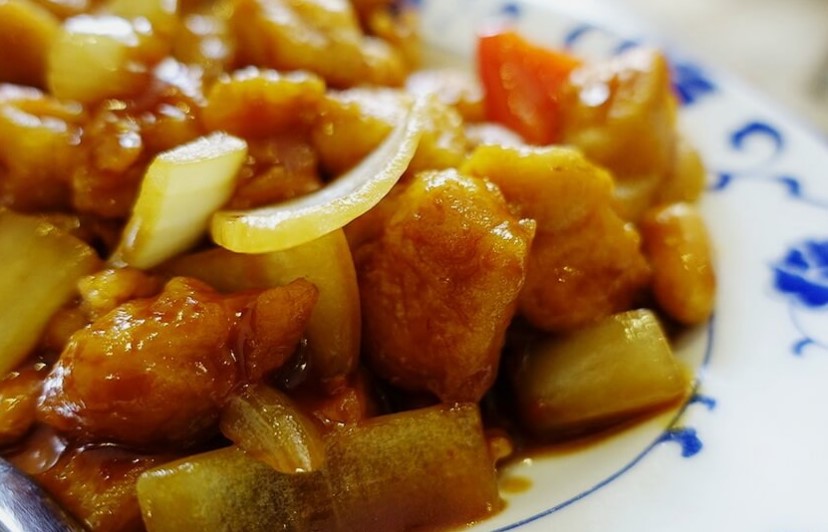 The most famous chicken-based dish in Chinese cuisine. Appetizing, oily, spicy, aromatic, savory – be sure to try kung pao. It is made from pieces of chicken fillet fried with peanuts and chili peppers. In restaurants of Chinese national cuisine, the default dish is served with unleavened rice. If you buy a serving of kung pao on the street, grab the side dish yourself. Rice will help put out a fire in your mouth – the chicken is scalding hot.
Beijing Kaoya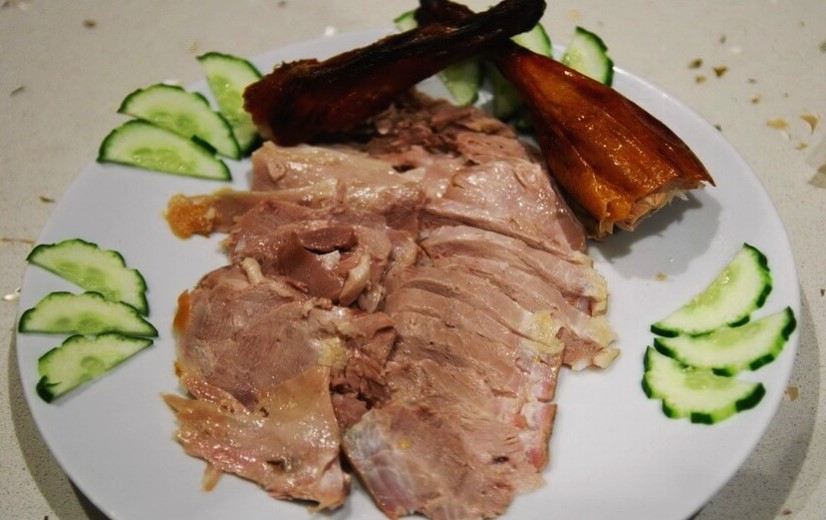 This is the name of the legendary Peking duck. It is prepared in almost every Chinese restaurant in Russia, Europe, and the United States. But at home, it is not sold at every step. However, the reviews of tourists are similar – this dish must be tried in Beijing, Shanghai, Hainan, and anywhere else, if only in China. The poultry is baked in a spicy orange marinade with honey, sesame oil, and soy sauce. The meat is sweet, salty, and sour at the same time. Star anise, cinnamon, cloves, dill, and licorice make the dish particularly savory. An amazing combination of flavors is complemented by the aroma of haze – in China, duck is cooked in a wood-burning oven. If you order a whole duck, they will bring you the main sweet and spicy part, spicy wings, a duck heart in wine, and a neck in a savory sauce. You will remember the taste of this dish for a very long time.
Сhou Tofu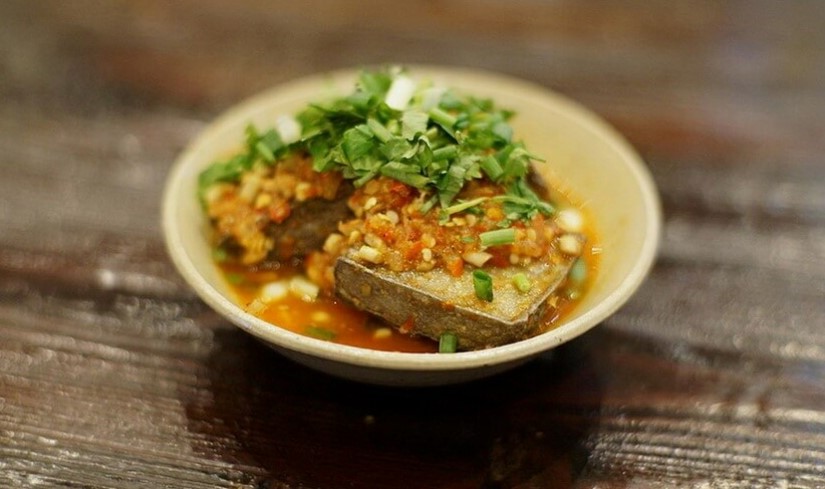 Better known as "smelly tofu" or "rotten tofu". Its smell is really specific. The Chinese soak soy cheese in sour milk or fermented vegetable marinade. Then it is thoroughly fried on the grill or deep-fried. Golden tofu chunks are crispy on the outside, soft on the inside, and very aromatic. They are served with pickled vegetables or as an independent snack. Buy a couple of chou tofu in China at night markets or street stalls. Tourists usually take it to their beer.
Hot Pot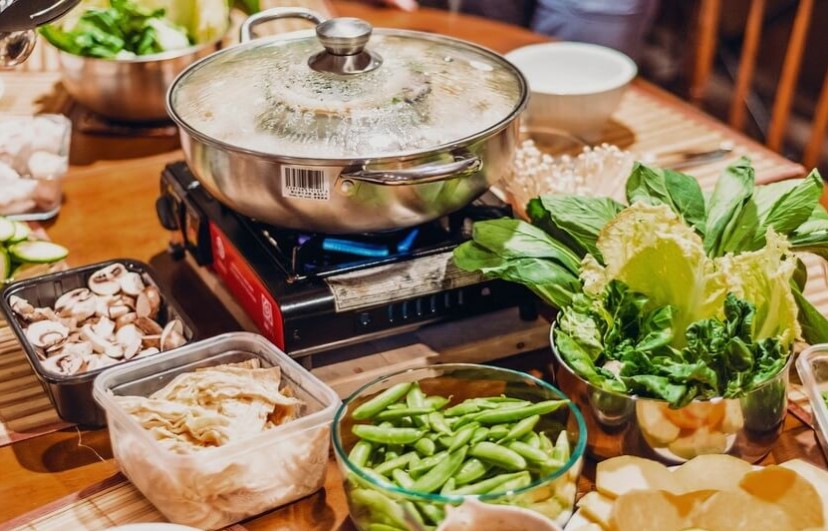 In any region of China, look for restaurants or cafes that say huǒ guō or yuān yāng guō. Or approach street vendors with an impressive metal saucepan hovering next to them, and dozens of plates of snacks on the counter. Hot pot is Chinese food that you collect yourself. Noodles, meat or vegetables, mushrooms, pickles, rice, eggs, tofu, sauces, spices – choose any product. They will be prepared for you. If you order a hot pot at a restaurant, they will bring you a boiling pot, into which you can alternately lower the food and collect the food yourself. This is an interesting experience, we advise you to try it. It is convenient to order 1 hot pot per company.
Dim Sum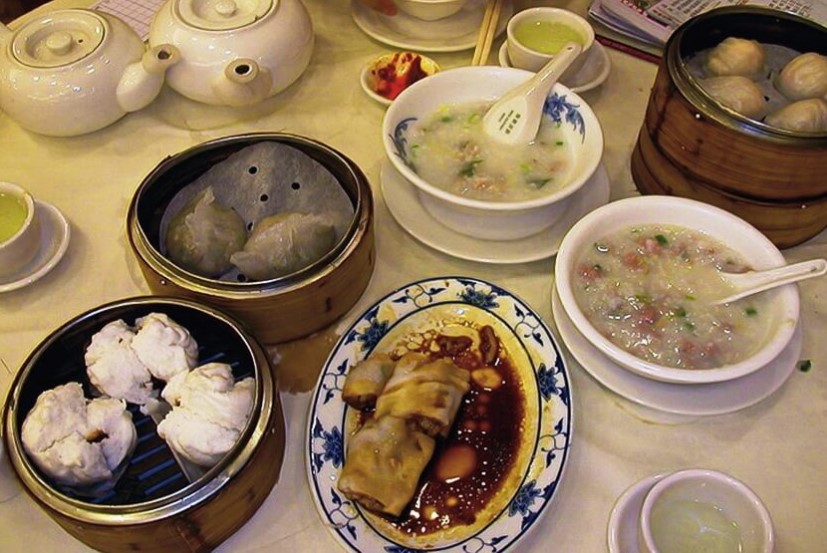 Light meals to try in China for breakfast or before dinner during a tea ceremony. Traditionally, they are brought along with a teapot of Pu-erh tea. dim sum restaurants, which are popular in South China, deliver snacks on carts between tables – each guest can take something to their table. If you order the dish elsewhere, all the plates will be brought to you at once.
Dim Sum usually includes:
rice steamed cakes;
Chinese baozi dumplings with minced pork or vegetables;
spring rolls;
Phoenix Claws – deep-fried chicken legs with bean sauce;
fried rice;
pickles and pickled snacks;
tortillas with green onions.
Guo Bao Rou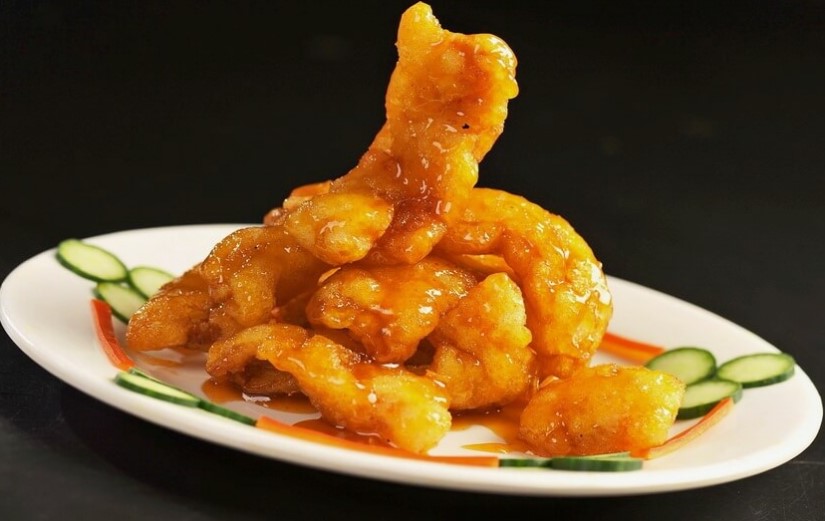 Try sweet and sour pork in China. Pieces of meat are deep-fried until light crust. They are juicy and soft. The sweet and sour sauce is a simple mixture of soy sauce, rice vinegar, tomato paste, and a pinch of sugar. The cook tosses a portion of juicy vegetables into the pan, adds pre-prepared meat, pour in the dressing, and fry the dish until a glossy caramel crust. The recipe is simple, but the Chinese dish turns out to be unforgettable. You can try it in hotel restaurants, street eateries, or in markets – pork in the sweet and sour sauce is cooked the same everywhere.
Chinese Noodles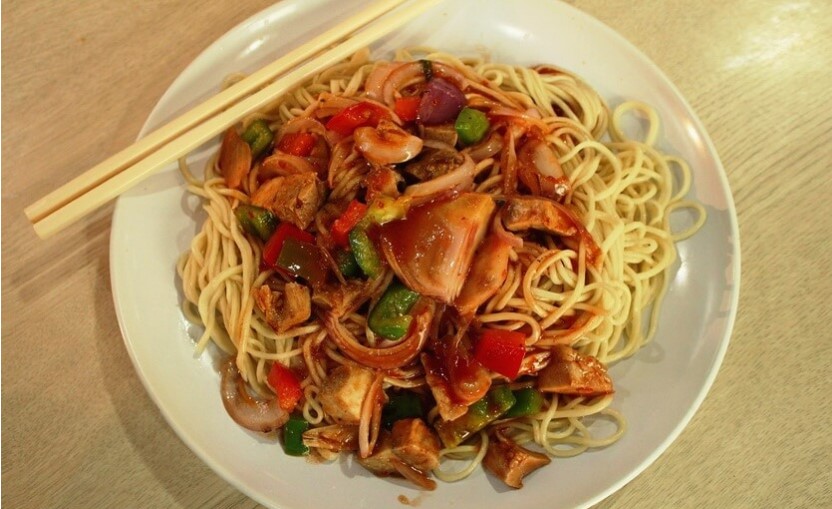 Remember two names: miàn and fěn. Mian – Chinese wheat noodles, fen – rice. There are more than a dozen types of this dish in the country. It is served boiled, soups are prepared with it, it is deep-fried or fried in a pan with vegetables. Chinese noodles are sold everywhere: in restaurants, eateries, on the streets, specialty cafes, even in some shops. Try the "cat ears" of maoerdo, a relative of udon – tsumian, egg yumian, or whatever. It is impossible to learn all the names of Chinese noodles, so remember the 2 main types, and order the shape, fillings, and sauces according to the pictures. Be sure to try the noodles in China – the locals manage to cook this simple dish amazingly great!
Also Like