Latvian cuisine is hearty at home, sweet to heart, and most importantly – very tasty. The ingredients of the main gastronomic symbols of the country are simple: vegetables, cereals, farm meat, and dairy products, fish, berries. They don't eat sprats here, they don't drink "Riga Balsam" in liters – the locals love something completely different. We will tell you what every tourist should try in Riga. Descriptions of the best dishes with photos will help you not to get lost in Latvian restaurants and choose the most delicious food.
Aukstā Zupa (Cold Beet Soup)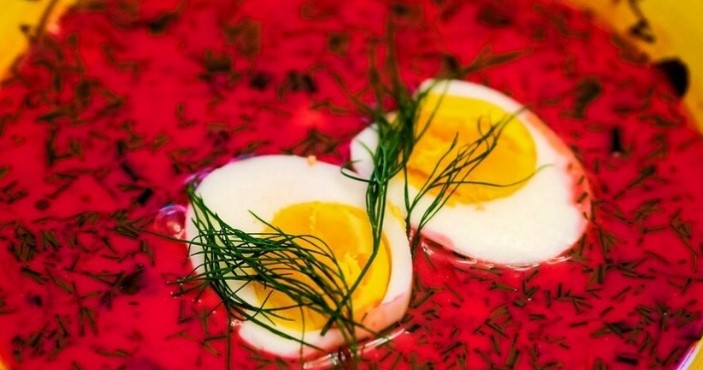 A very tasty soup that is worth trying in Riga during the warm season – it perfectly satisfies hunger. It contains pickled beets, fresh vegetables, herbs. Aukstā Zupa in Latvia is prepared on the basis of high-fat kefir (from 5 to 8%). There is no meat in the soup, so even vegetarians can try the dish in Riga. In addition, it is often garnished with half an egg, and rye bread is served as a default snack.
Pelēkie Zirņi (Gray Peas)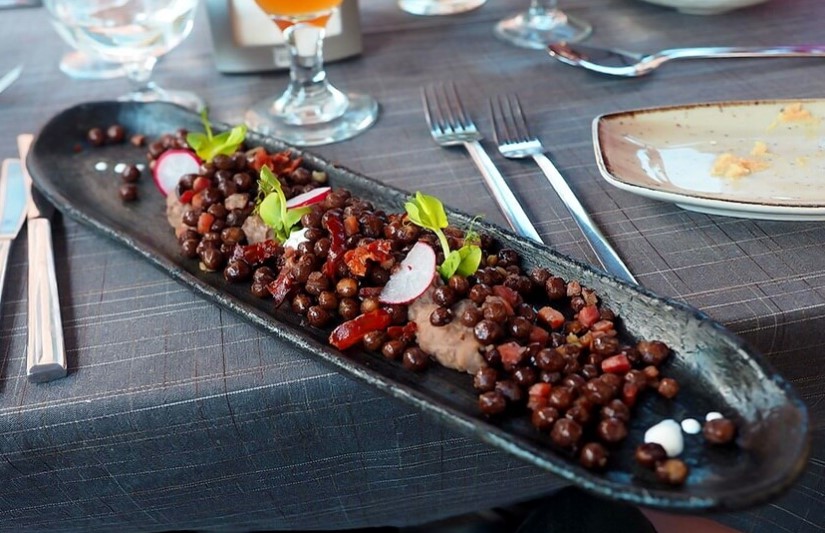 This is perhaps the main dish of Latvian cuisine that can be tasted in almost every national restaurant in Riga. Very satisfying, incredibly appetizing, unusual, but very simple in execution. Gray peas are grown only in Latvia, and the recipe for the dish of the same name is included in the country's intangible heritage list. Fried lard with onions is added to the boiled peas and poured with melted fat. It is customary to serve it with fresh sour cream or thick kefir.
Carnikavas Nēģi (Carnikava Lamprey)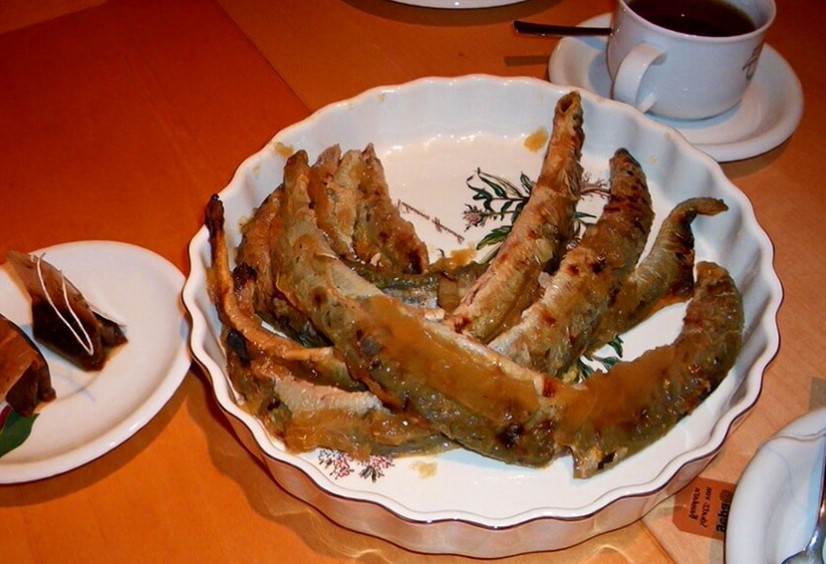 A delicacy for which Latvia is famous throughout the world. Carnikava lamprey is even included in the register of national products of the EU with a protected geographic origin. Therefore, the dish in one form or another in Riga must be tried. Carnikava lamprey is prepared according to old recipes in a variety of ways, but most often it is simply fried over charcoal, it can also be tasted stewed, pickled, baked.
Sīpolklopsis (Onion Klopse)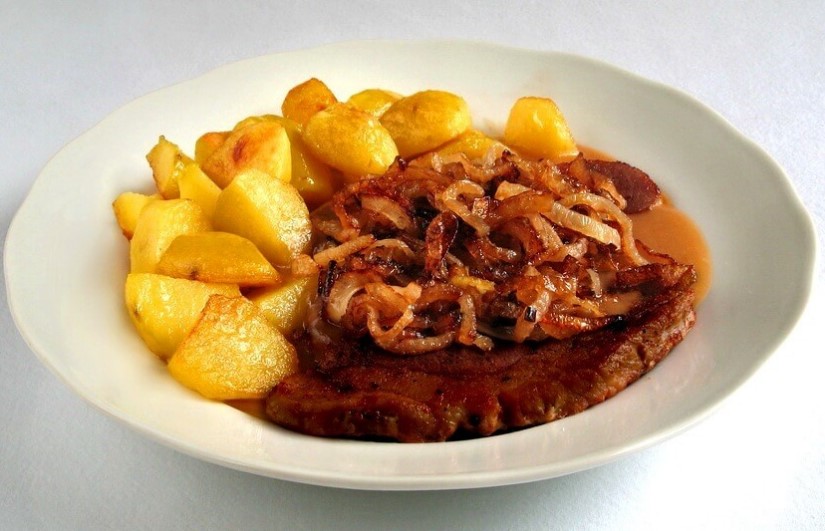 The beef is cut into thin slices and beaten. Then it is fried in butter and poured with an appetizing creamy sauce based on broth with sour cream. The onions are fried separately and then put in a thick layer on the finished dish. Try onion klopse in Riga with boiled young potatoes.
Putra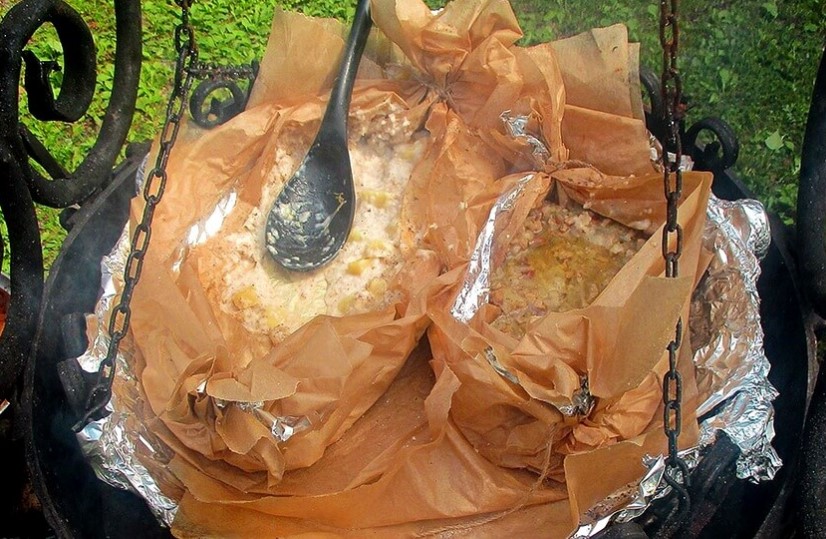 One of the oldest national Latvian dishes, which has several varieties. Be sure to try at least one of them in Riga. This is a rather complex dish. Something like cereal from grain (most often from barley or millet) with vegetables, fish, or meat, seasoned with cottage cheese, yogurt, or sour cream. It sounds as if completely incompatible products were mixed and cooked in one saucepan. But it turns out interesting, really tasty. It's definitely worth a try at least once in your life.
Sweet & Sour Bread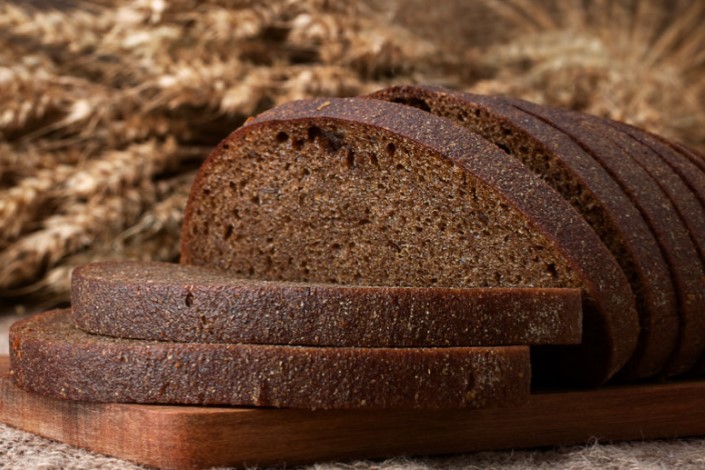 It is sold in all stores. Sweet notes are very interesting to combine in sandwiches with fish or cheese. There is no such bread anywhere else.
Asins Pankūkas (Blood Pancakes)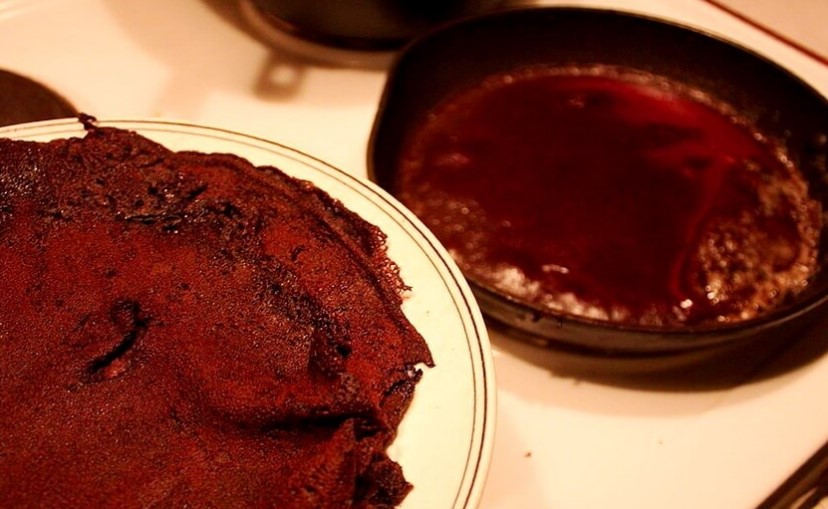 This particular dish is considered to be the oldest Latvian food, so it is definitely worth trying blood pancakes in Riga. The recipe is the same as for classic pancakes, but blood is used instead of milk. They are usually fried on melted pork fat. An unusual treat with lingonberry jam is served. Many tourists refuse to try the blood pancakes because the recipe doesn't sound too appetizing. However, those who nevertheless decide to do this remain very satisfied.
Bigos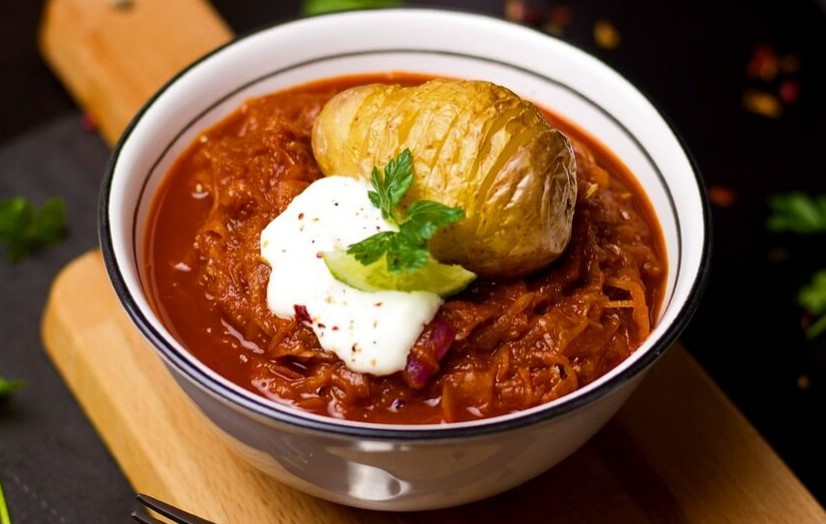 While in neighboring countries sauerkraut is most often eaten with sausages or shank, in Latvia this national dish is usually served with homemade cutlets or potatoes, and instead of mustard, Latvians offer sour cream. Sometimes it is stewed with minced meat on lard, but most often there is a vegetarian option. This is a very popular street food that is definitely worth trying in Riga around Christmas when there is a smell of bigos on almost every street.
Sklandrausis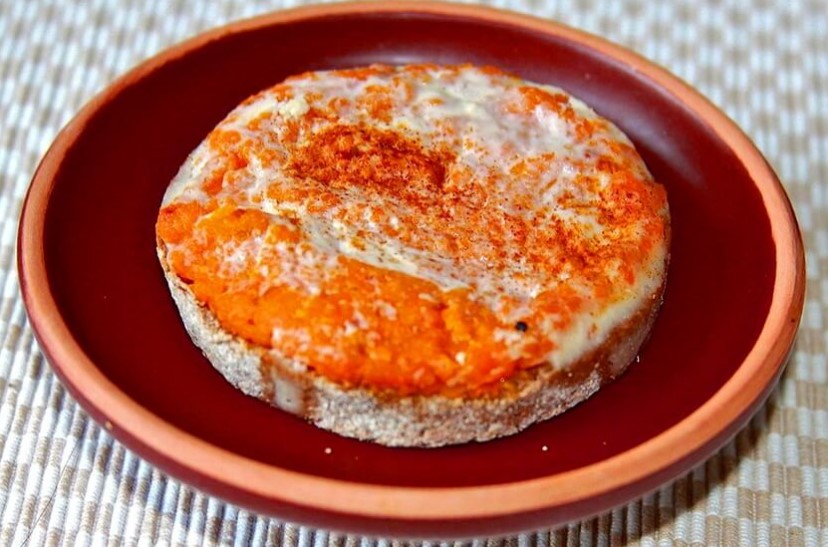 Be sure to try in Riga an open pie with vegetable filling – another gastronomic symbol of Latvia, protected by the regional standards of the European Union. It can be found in restaurants, cafes, bakeries, supermarkets. It is also a popular street food on Christmas Eve or during national holidays when fairs pop up in the streets. These delicious pies are made from thin rye dough, and mashed potatoes or carrots mixed with sour cream or cottage cheese are used as a filling. It is customary to sprinkle them with a little sugar, and eat with honey and butter, washed down with milk. The combination is unusual, but worth a try.
Rupjmaizes Kārtojums (Bread Soup)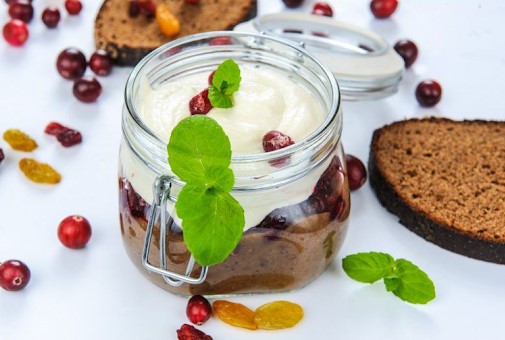 An unusual name for a dessert, isn't it? However, the composition is also atypical for a sweet dish. Of all the sweets in Riga, this is the first to be tasted – this is a real treasure of Latvian cuisine. Puff dessert, served in transparent glass. At the bottom is berry jam, then a thick layer of fresh whipped cream, and then crumbs of dark rye bread. The design is repeated several times. This amazing combination is a real gastronomic delight from simple products that perfectly complement and reveal each other's taste.
Also Like