Lao cuisine is not very well known in the world as something independent and unique. This has more to do with the country's difficult history than with the food itself. In Laos, incredibly delicious! Traditional cuisine is spicy, spicy, aromatic, and very satisfying. It contains a lot of meat, soups, noodles and, of course, rice.
As for the rules of table etiquette, Lao people themselves usually eat with their hands. The exception is soup (spoons) and noodles (chopsticks). In villages, people often do not use dining tables and during a meal, they sit together in a circle on a wooden floor and collectively eat their favorite dishes. If you want to completely immerse yourself in the culture of the country, you can do it like a local. But in general, all cafes have Western standards: there are forks, knives, and tables. What to try in Laos? Let's take a look at the best traditional cuisine.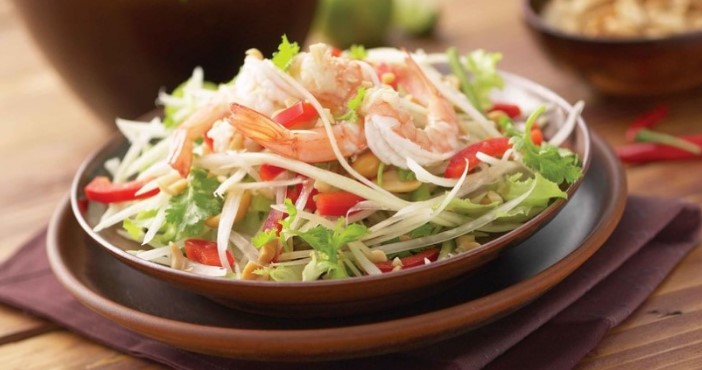 Laab Moo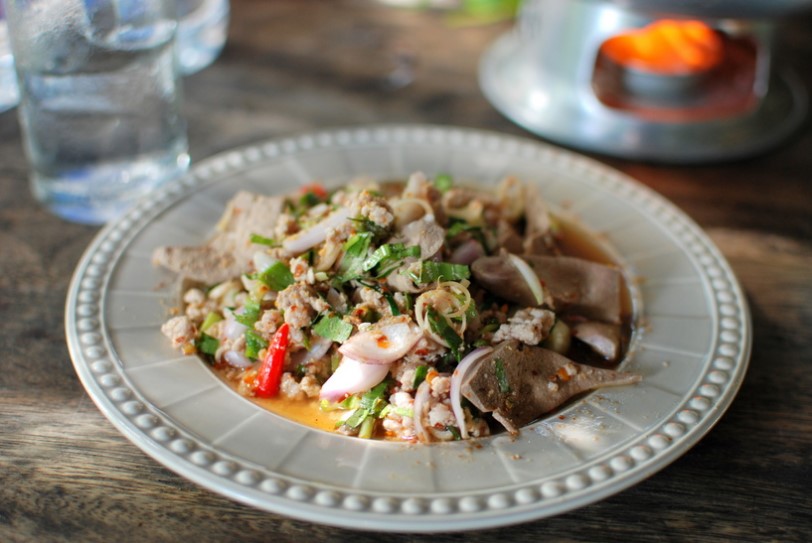 The main dish of traditional Lao cuisine. Reminiscent of minced meat (maybe fish and meat), with lime juice, herbs, spices, and garlic. Usually served with rice or noodles. It is very satisfying and allows you to forget about the feeling of hunger for a long time.
Or Lam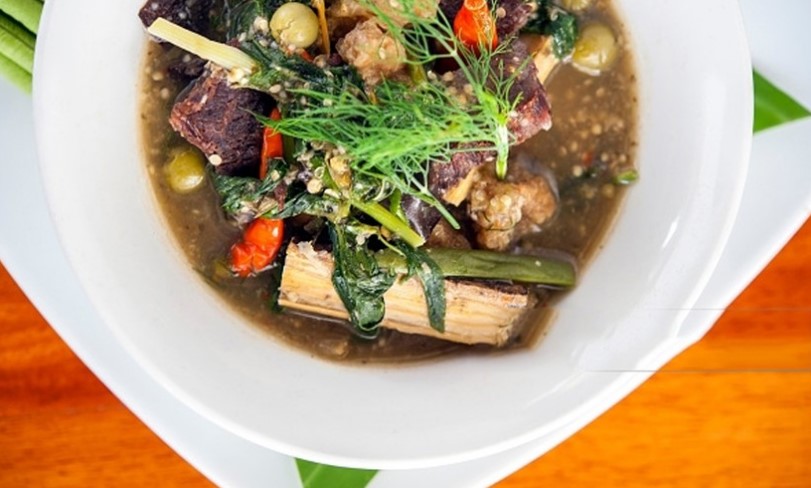 Or Lam is a spicy, rich soup with meat, vegetables, herbs, and herbs. This is probably the most solid and, in a good way, heavy Lao dish. So, think a few times before ordering something else.
Nam Tok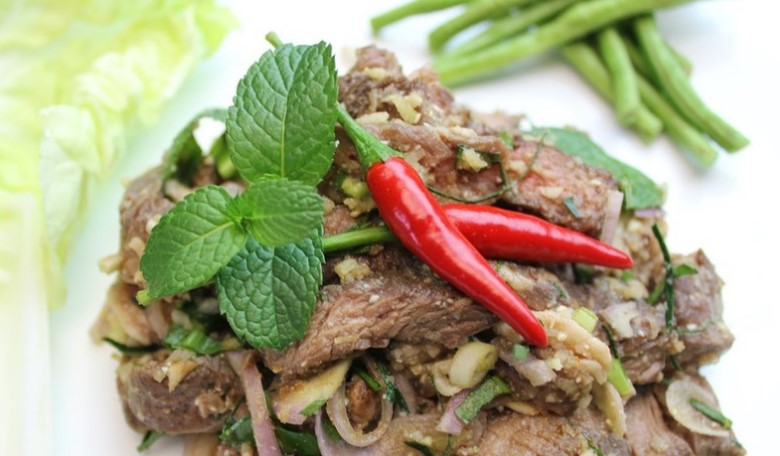 Nam Tok is a salad with large chunks of grilled meat (can be beef, pork, or lamb), onions, garlic, chili, and fresh mint. Dressed with lime juice and fish paste, familiar to Lao cuisine. Paradoxically, nam tok is satisfying and light at the same time. A wonderful dish!
Mok Pa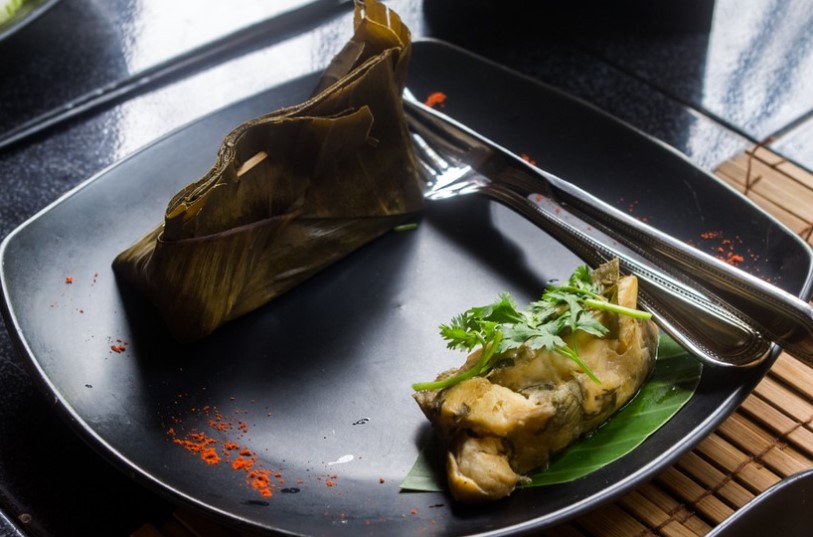 Mok Pa is a fish stewed in a banana leaf. For those who are tired of spices, chili paste, fish sauce, and other Lao everyday life. The fish is not seasoned with anything other than green herbs and lemon juice. Simple and delicious!
Pon Pa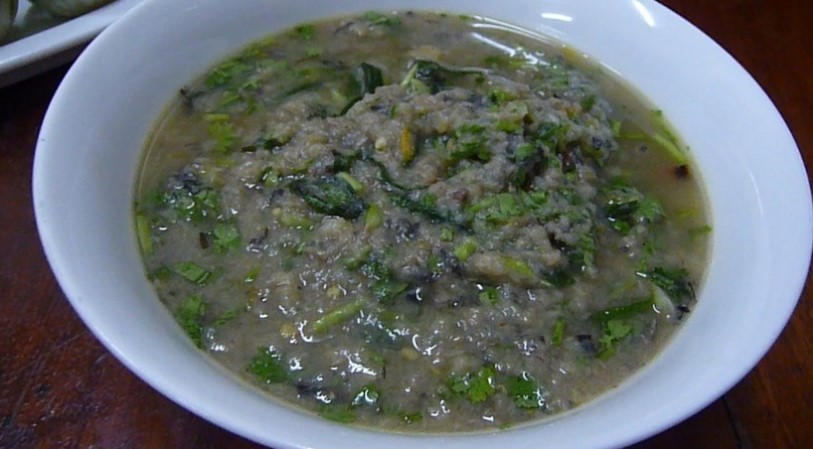 Pon Pa – fish soup with herbs. Keep in mind that the fish in it is not chunked, but very boiled and resembling minced meat or porridge. Lao people love this soup, it is tasty, healthy, and light.
Khao Niao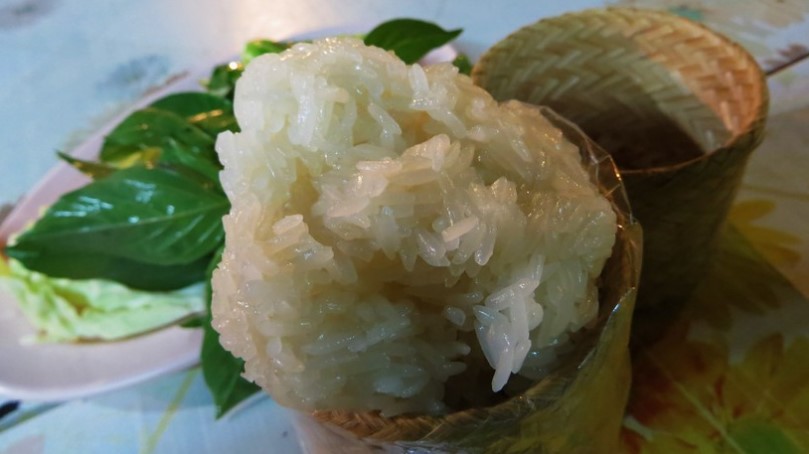 Khao niao – glutinous rice. It is brought to the table in pretty bamboo baskets. Then you need to manually roll the khao niao into balls and dip it in a sauce – soy or chili. You can order glutinous rice as a stand-alone dish or as an addition to salads.
Tam Mak Hoong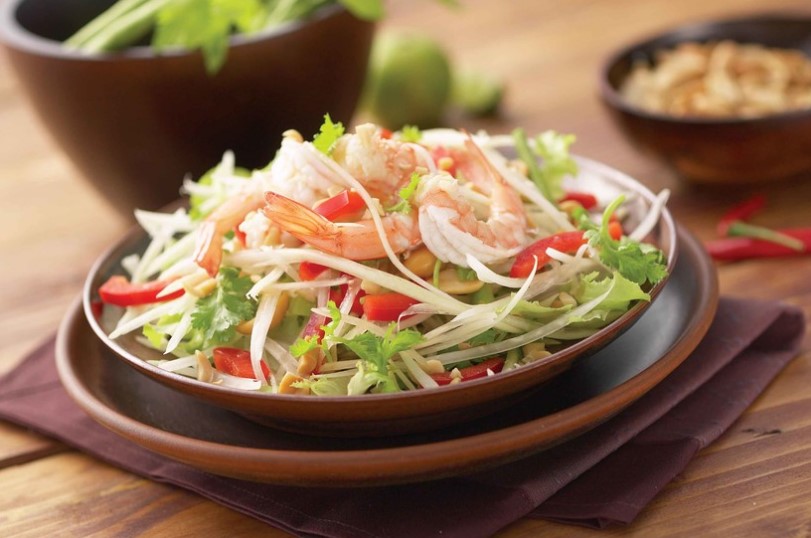 Tam Mak Hoong is a spicy green papaya salad. Southeast Asia is known for the fact that unripe fruits are used in salads as vegetables. Tam Mak Hoong is the perfect proof of this. Grated fresh papaya is the basis of the world-famous salad and its only irreplaceable ingredient. The secret of tam mak hoong is a dressing that combines four basic flavors in an amazing way: sour (lemon), hot (chili), salty (soy sauce), sweet (palm sugar). This is one of the simplest and most delicious Lao cuisines. We recommend eating it on especially hot days: tam mak hoong does not burden, saturates, and perfectly refreshes.
Khao Jee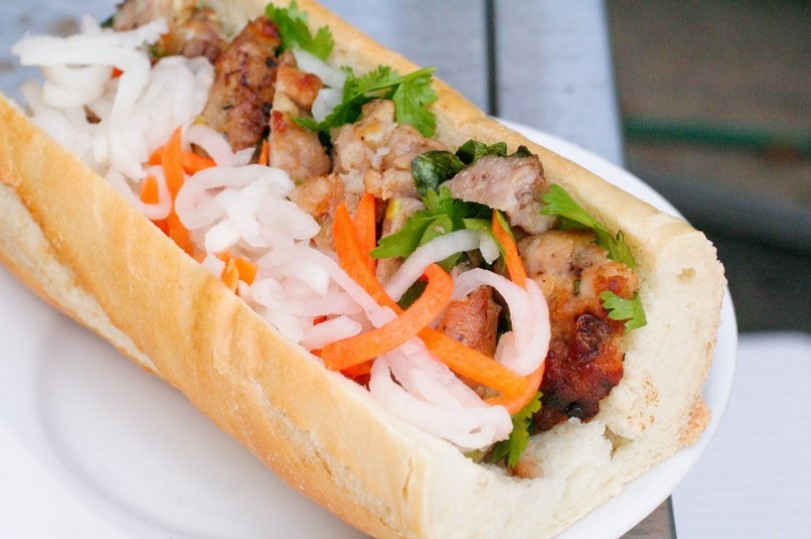 Khao Jee is a filled French baguette. Popular street food in Laos. There are a lot of filling options, mainly khao jee – with ham, herbs, and tomato sauce.
Ping Gai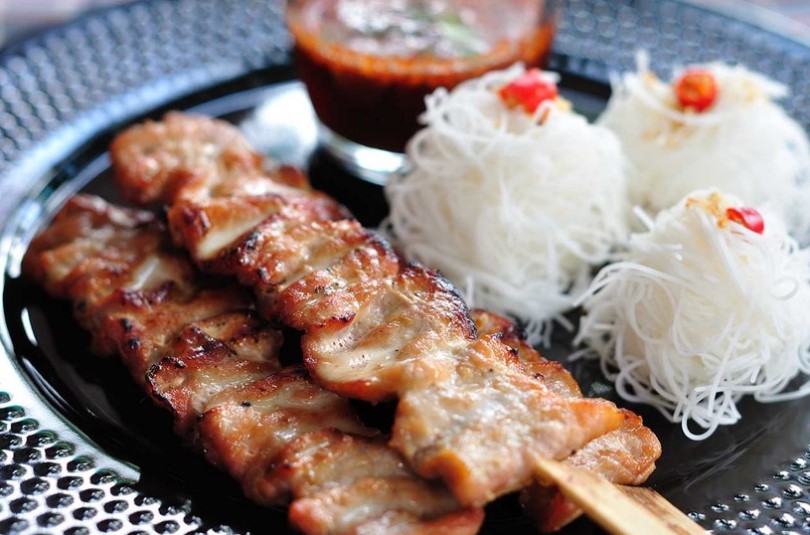 Ping Gai is a skewer grilled chicken that is sold at every turn. Number one street food. Cheap, satisfying, tasty, fragrant.
Khao Lam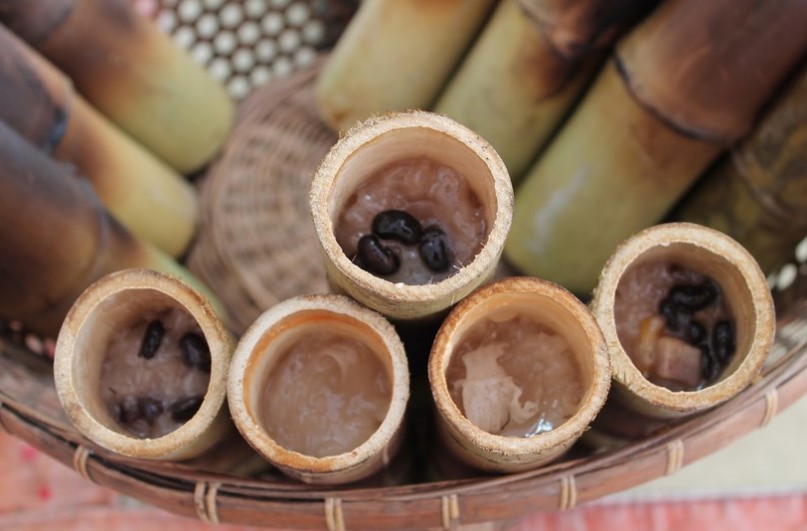 Khao Lam is what we recommend to try first of all desserts. This dish is equally cheap and popular in Thailand and Laos: sweet rice baked in dense bamboo sticks with red beans, coconuts, and coconut milk. Don't be intimidated by the presence of beans in the dessert: they taste like raisins.
Also Like