22 Useful Facts About Bananas
by Editorial Staff
Perhaps it is difficult to find a person on Earth who has not had a chance to taste bananas. It was once upon a time that they were exotic from distant lands, but now they can be bought in stores almost anywhere, even in the cities farthest from the equator. Moreover, in most cases, they are very inexpensive, which also pleases. Well, in those countries where bananas grow, they often occupy an important place in local cuisine and culinary traditions - they are eaten just like that, and fried, and boiled, and even made baked goods from them.
Facts About Bananas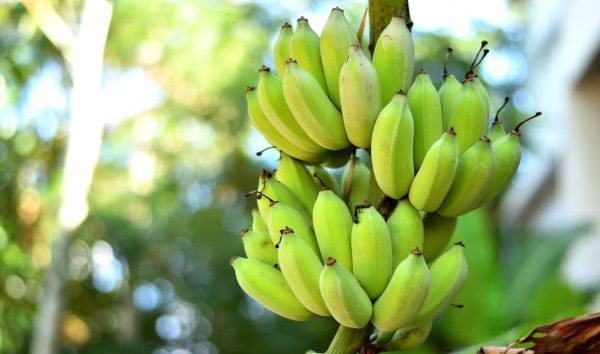 The banana palm is a herb, not a tree, and the banana itself is not a fruit, but a berry.
The stem of banana grass sometimes reaches 10 s in height and 40 centimeters in diameter. One such stem grows up to 300 fruits with a total weight of up to 500 kg.
Bananas are not only yellow but also red. Reds have more tender flesh, and they cannot stand transportation, therefore they are not on store shelves.
Almost all banana varieties are radioactive because contain potassium and their isotope potassium-40. There is even such a concept - "banana equivalent".
Bananas contain more vitamin B6 than any other fruit. Yes, it is, of course, a berry, but they are still used to thinking of them as fruits.
Bananas retain calcium in the body, it is not excreted in the urine, but remains in the body and is used to strengthen bones.
Bananas ripen 3 times a year if the climate permits.
Bananas are in second place by the weight of the annual harvest worldwide, yielding the palm to oranges, which are grown even more.
The first place in the world for the production of bananas is in India.
Bananas are almost one and a half times more nutritious than potatoes, and dried bananas have five times more calories than raw ones.
Bananas are always picked unripe. And not at all because they can go bad on the road - a banana can simply become tasty and healthy only if it ripens under artificial conditions.
Bananas sold in our stores are artificially bred. Therefore they are susceptible to climate and pests, but they tolerate transportation better and keep longer.
Today, about a thousand types of bananas are known, but the vast majority of them are not suitable for food.
For the first time in botany, the banana was described by Karl Linnaeus in 1753.
Bananas are the raw material for cosmetic products. It is with their use that excellent masks, creams, and lotions are obtained.
If we are doing well, we say: "It is going like clockwork." A resident of India in this case will say: "It goes like a banana skin." It is on banana skins, or rather, on crushed bananas, that ships are launched into the water in India.
From the trunks and leaves of industrial varieties of bananas, ship tackle is made. They are strong and last for decades.
Bananas last longer at room temperature than in the refrigerator.
The high potassium content in banana pulp saves those who exercise a lot from calf muscle cramps.
Bananas are the only fruit that, even in infants, does not cause an allergic reaction.
If you eat bananas before your workout, you will be able to exercise more effectively - the sugar level will not rise very quickly and you will have enough energy until the end of the workout.
Bananas contain antioxidants and amino acids, which are known to protect the body and boost immunity well.
Also Like
Comments for "22 Useful Facts About Bananas"