Austria is sometimes said to be a small country with great cuisine. At the same time, local chefs joke that they simply do not have the concept of "Austrian national cuisine": it has absorbed so many culinary traditions from different parts of the world, mainly the Czech Republic, Germany, Hungary, and Italy. However, even despite such self-criticism, they definitely know a lot about cooking here. It is not surprising that Austrian cuisine is recognized as one of the best in the world, and now we will see which of them is worth trying first.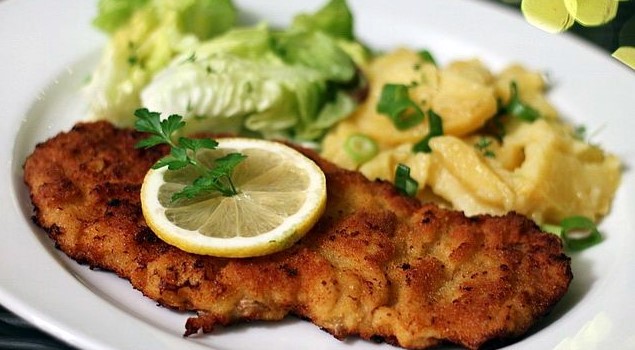 Vienna Sausages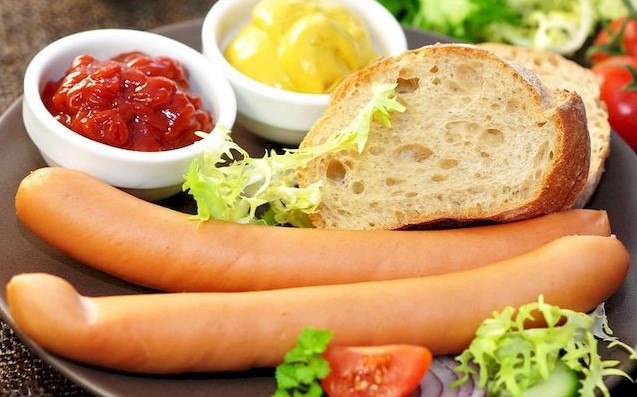 In Vienna, literally on every corner, you can see special street food stalls, the so-called Würstelstand, where a huge variety of sausages are sold. In some places, you can find special sausages without added meat (soy, vegetable) for vegetarians. And, of course, customers are offered a wide selection of Austrian beer, wine, and soft drinks - whoever prefers what.
Pancake Soup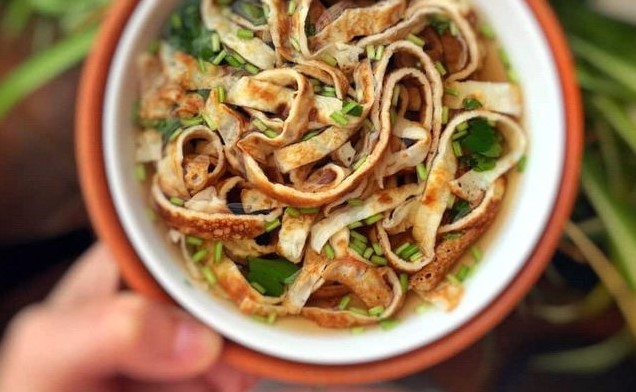 Pancake soup is essentially a broth with pancake strips. They can be long and short, thin and thick, straight and twisted into rolls - in a word, there are about a dozen variations, if not more.
Liver Meatball Soup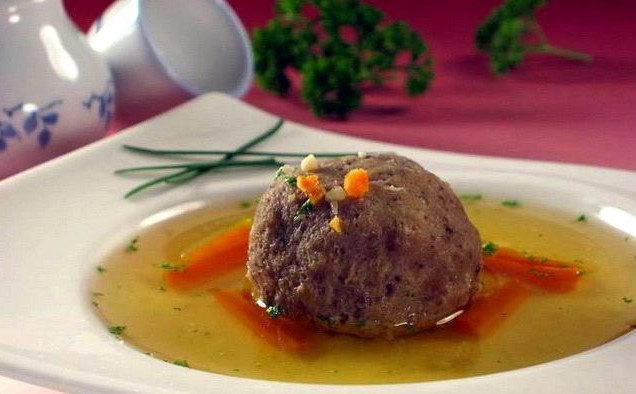 The national characteristics of Austrian cuisine are such that many of its recipes were created under the influence of the traditions of other countries. Such examples include soup with liver meatballs (liver dumplings), which is also considered one of the favorite dishes in the Czech Republic and German Bavaria.
Schluzkrapfen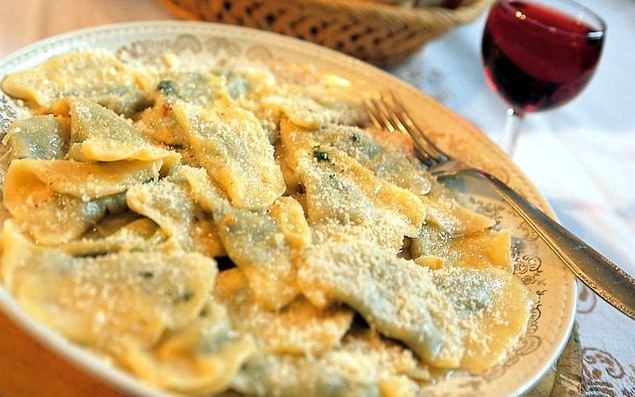 Schluzkrapfen were literally borrowed by Viennese chefs from their Tyrolean colleagues, so the influence of Italian cuisine in this Austrian dish is very, very noticeable. These are small ravioli made from thin dough (a mixture of wheat and rye flour) with unusual filling (for example, sauerkraut and bacon, ricotta, spinach, cheese, cottage cheese). Perhaps most of all they resemble just dumplings.
Viennese Potato Salad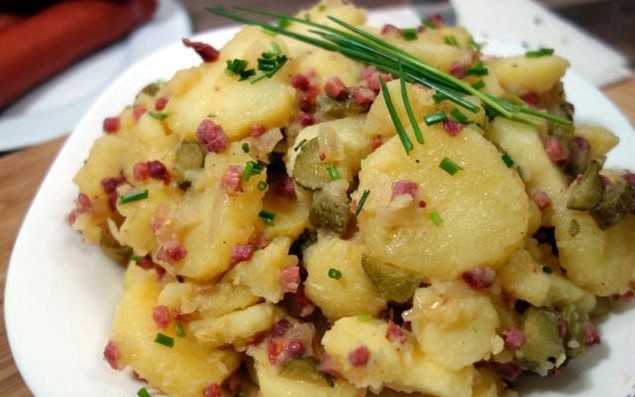 The main ingredients of the dish are boiled potatoes marinated in vinegar with salt, pepper, and oil (sometimes also with broth), and red onions. This salad is considered a traditional side dish to another well-known Austrian dish - Viennese schnitzel.
Wiener Schnitzel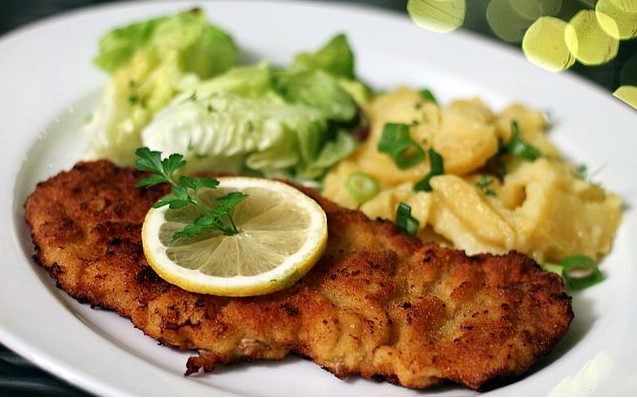 Traditional schnitzel is the most tender, thinly-thinly beaten calf meat, fried in a special breading in lard or vegetable oil. As a rule, it is served with lemon wedges, lingonberry jam, potato, or vegetable salad.
Tafelspitz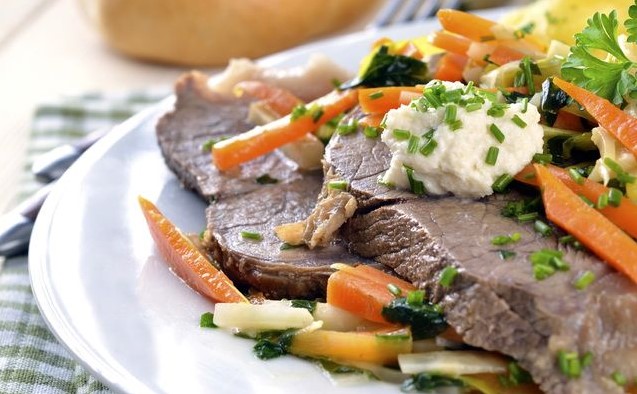 In the same way that traditional Austrian cuisine is unthinkable without a Viennese schnitzel, it is difficult to imagine a menu of the best restaurants in Vienna without a Tafelspitz. This is a very hearty and interesting dish - boiled beef served along with vegetables and broth. An obligatory addition to it are fried potatoes, onion sauce, horseradish with apples, and spinach puree. The main restaurant in Vienna, which "specializes" in Tafelspitz, is Plachutta.
Apple Strudel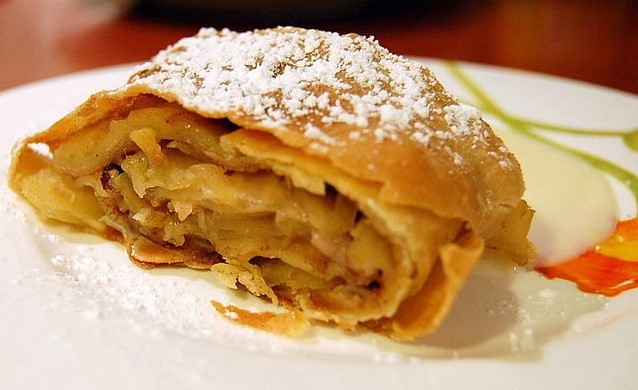 If you are interested in the "sweet" cuisine of Austria, and you do not know what to try from desserts, look for the famous apple strudel on the menu - a roll of the most tender dough with apples, cinnamon, nuts, and raisins. In Viennese cafes and restaurants, it is usually served with fruits, berries, hot vanilla sauce, or ice cream balls. Of course, strudel is a strudel everywhere, but here this uncomplicated dish is considered - neither more nor less - a gastronomic symbol of the country. The Vienna Library, for example, holds the oldest handwritten recipe for this dessert, confirming that the strudel was invented in Austria.
Kaiserschmarrn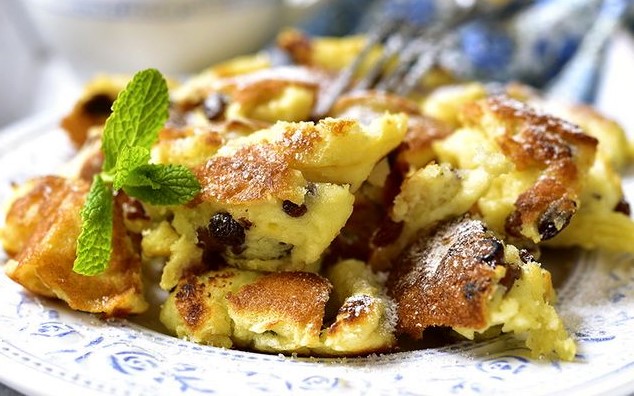 Legends are associated with many Austrian dishes, and the Kaiserschmarrn is no exception. It is believed that Emperor Franz Joseph loved him very much. And when you taste this Austrian dessert, you will definitely understand why. Kaiserschmarrn is a cross between an omelet and pancakes. It is made from eggs, milk, and flour with the addition of sugar, cinnamon, raisins, and butter. During the preparation process, the future Kaiserschmarrn is fried on both sides, torn into pieces, generously sprinkled with powdered sugar - the result is an original, crispy, and delicious dessert. Traditionally in Austria, it is served with plum jam, applesauce, or vanilla ice cream.
Sachertorte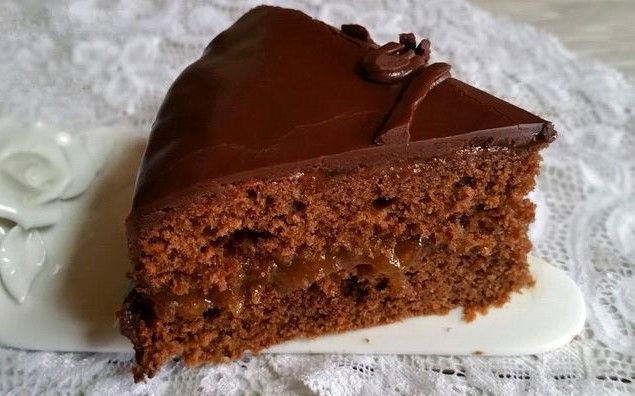 How can you talk about national dishes of Austria and not mention, perhaps, the most "famous" of them - the Sachertorte? It crowns the list of the main culinary masterpieces of Austrian cuisine and has been delighting sweet-lovers for more than a century. If you believe the history of the emergence of the famous cake, then it was created by the young Franz Sacher on the orders of Prince Metternich back in 1832. However, the final form of the recipe acquired a little later, with the light hand of Edward, the eldest son of the pastry chef. Since that time, the Sakher cake has practically not undergone any changes, except for minor variations. In Austria, you can taste Sachertorte, prepared according to the classic, original recipe. The secret of the cake lies in the simplicity and ideal proportions of ingredients, including several types of chocolate and chocolate icing.
Also Like