The best Mexican food is made up of simple, hearty ingredients: beans, corn, meat, tortillas, potatoes. However, savory sauces like guacamole or spicy salsa do not allow them to be called primitive. Even from a simple roll in lavash, local residents create a small gastronomic miracle. Mexico's national dishes are so good that they are even included in the UNESCO Intangible Heritage List. We will tell you which of them are worth trying first of all on vacation in Cancun and other cities of the country.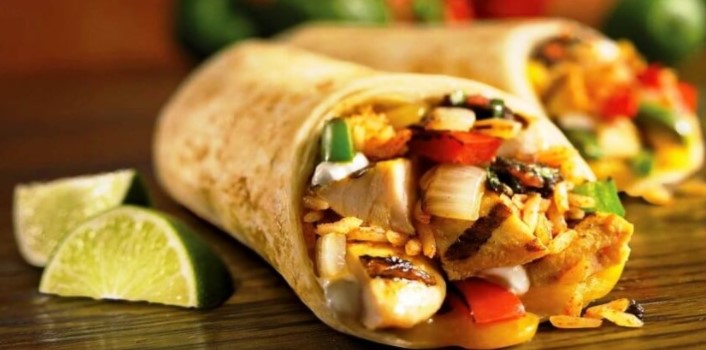 Burrito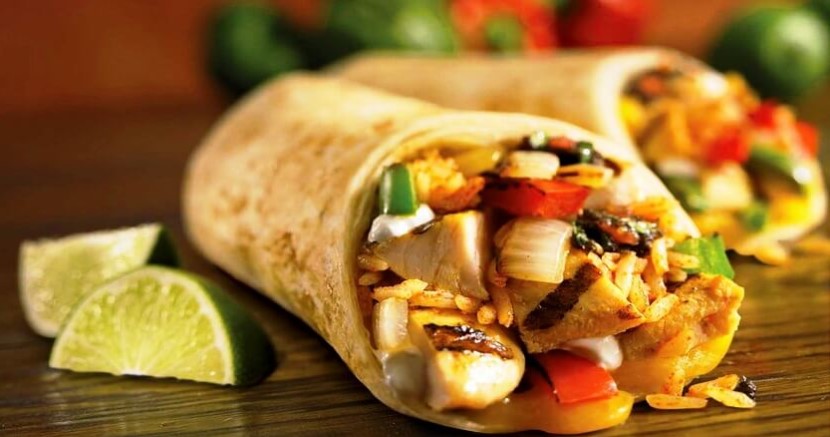 A must-try dish in Mexico. This is a classic of national cuisine. Burrito is a delicious, hearty roll in a tortilla. The tortilla is thin, the filling is juicy. Usually, it is minced meat, fried beans, rice, tomatoes, grated cheese, guacamole. Vegetarians should try the bean burrito. An appetizer is usually complemented with crispy salad, thick sour cream, spicy salsa. Burrito is the main street food in Mexico, which can be tasted in small street stalls or markets, as well as in the most expensive restaurants.
Taco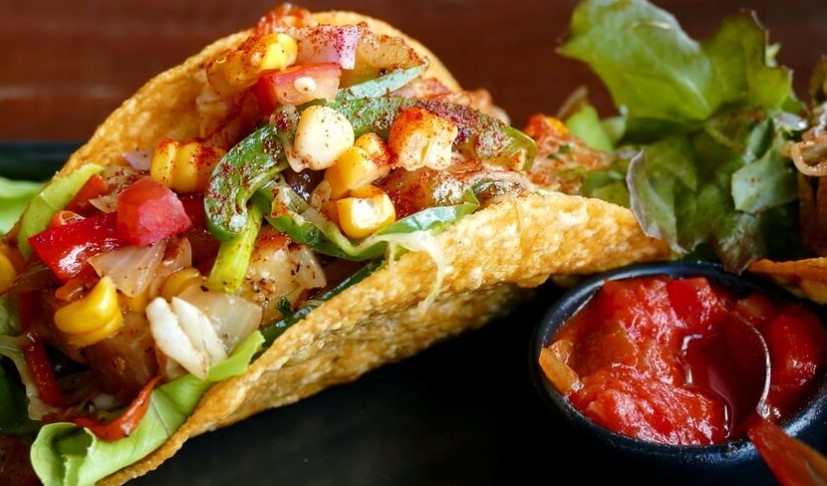 One of the most recognizable Mexican dishes and is worth trying in several variations. The base of the tacos is corn or wheat tortilla. The choice of fillings is always impressive: meat, seafood, beans, vegetables, even cactus pulp. Guacamole, salsa, onion, cilantro, grated cheese give the dish a unique taste. The best tacos in Mexico are made in a taqueria. It is customary to eat the appetizer without cutlery, folding the tortilla in half. It is helpful to remember a few of the most popular taco fillings:
al pastor – "shepherd's" with spicy pork and a slice of pineapple;
de pollo – with chicken;
de carne asada – with fried beef;
al carbon – with meat cooked over coals;
de guisado – with stewed filling.
Quesadilla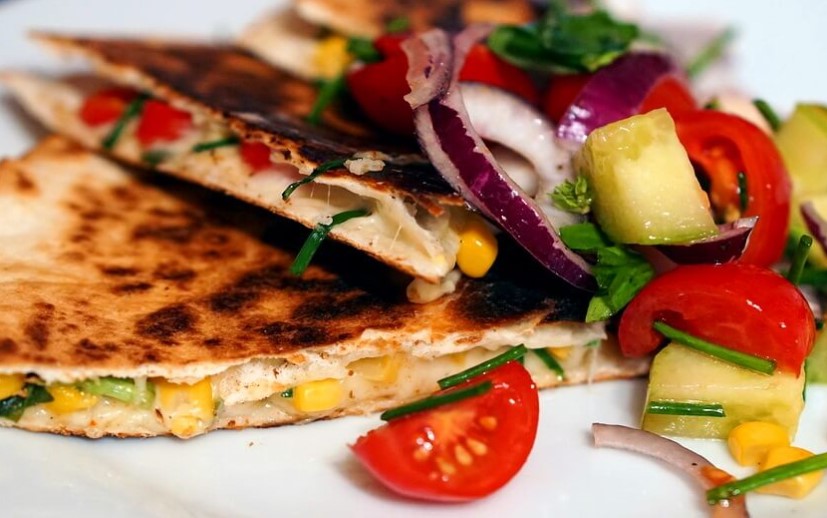 Do you like cheese? Then be sure to try this Mexican street food in corn pita bread with a variety of fillings. To make a quesadilla, the chef fills the tortilla with cheese and then grills or deep-fries it. The crispy crust and viscous creamy filling are in perfect harmony with each other. This is the classic Mexican quesadilla. Chopped beef, chicken, chorizo ​​sausages, corn, mushrooms, potatoes, beans, and various vegetables can also be added to the dish. A variation of the quesadilla that resembles a tortilla sandwich instead of bread is called sincronizada. The best accompaniment to the dish is a vegetable salad, guacamole, salsa, and a bottle of cool beer.
Nachos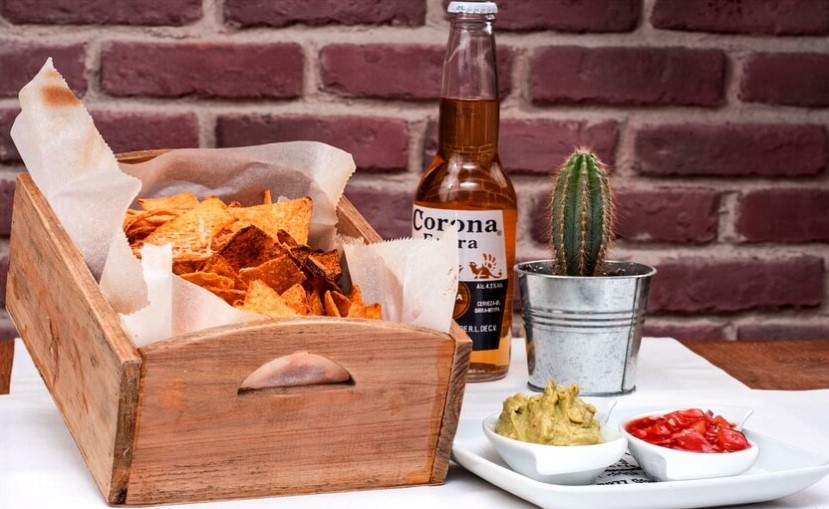 The most popular snack in Mexican cuisine. Nachos are crispy corn tortilla chips with a variety of toppings. They are often used to prepare various national dishes. But most often they are eaten with salads or sauces. Classic – nachos with guacamole. This snack is a must-try in Mexico. Guacamole sauce is made from the avocado with the addition of tomatoes, onions, and serrano peppers. It's quite oily, so crispy nachos complement it perfectly.
Chilaquiles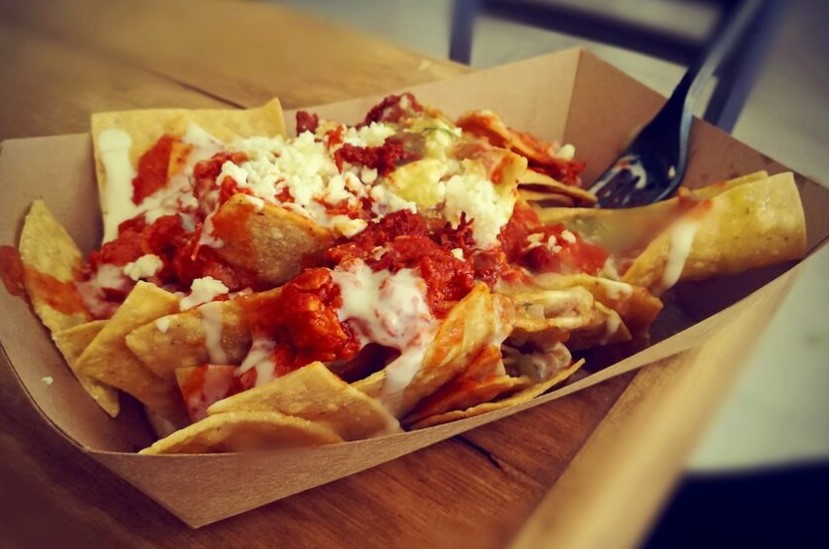 Fans of spicy dishes are advised to try chilaquiles in Mexico. Oddly enough, the locals love to eat this "fiery" snack for breakfast. It is a nachos cooked in a chili-based salsa. The dish can be complemented with beef or chicken, chorizo ​​sausages, scrambled eggs, fried beans. Sour cream sauce or guacamole helps to extinguish the spiciness a little. The most popular chilaquiles are street ones. Street food can be tasted in almost any Mexican city.
Pozole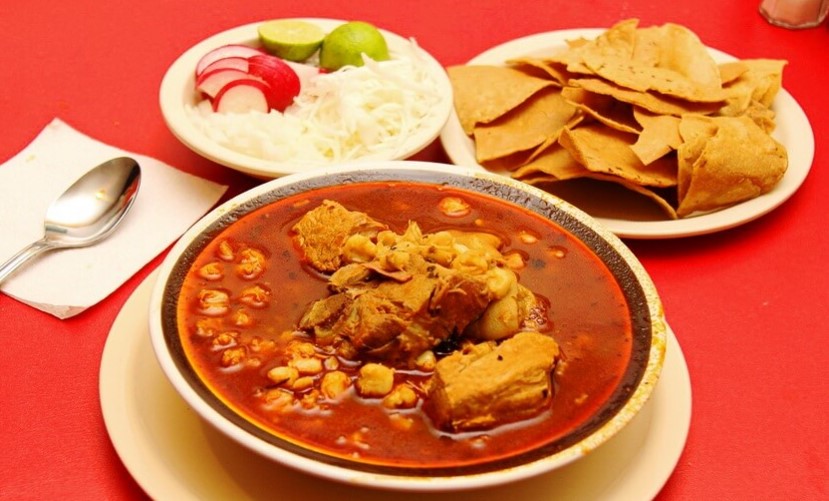 From soups in Mexico, it is worth trying the pozole thick corn stew. Most often it is prepared with chicken or pork, but there are also vegetarian options with beans. The corn is boiled until the grains burst. Therefore, the soup is very tender. The meat is added to it in pieces, not boiled. Pozole is most often served with nachos, various sauces, cheese, spices, lemon juice – all this can be added to the chowder if desired. There are 3 types of Mexican pozole soup:
White is classic.
Red – with the addition of tomato paste and spicy salsa.
Green – with guacamole.
Chilli Con Carne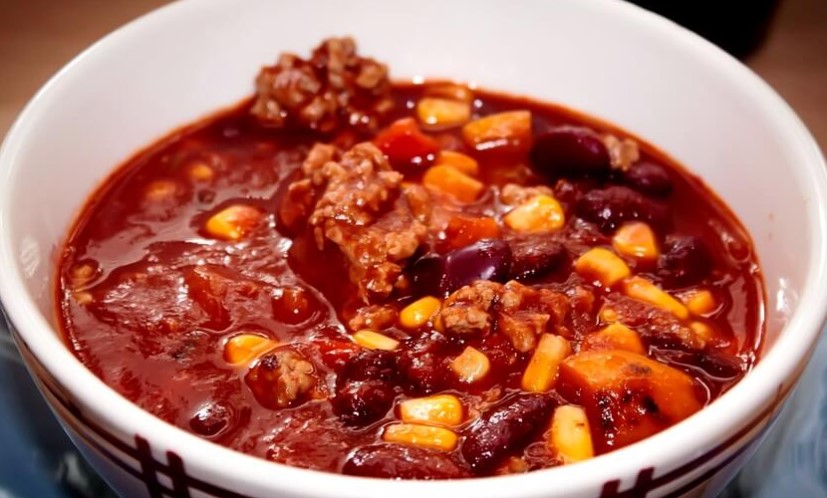 When we say "chili" and do not mean hot peppers or sauce based on it, we are talking about this particular dish of Mexican cuisine. It's pretty simple and incredibly spicy. Translated from Spanish, chili con carne means "chili with meat". In the classic version, the dish consists of these two ingredients. However, additional ingredients give it a special piquancy: beans, bell peppers, tomatoes, onions, garlic, aromatic herbs. Cane sugar, honey, and a pinch of cocoa make it unforgettable. Not every tourist should try chili in Mexico, but only true connoisseurs of "fiery" dishes.
Fajita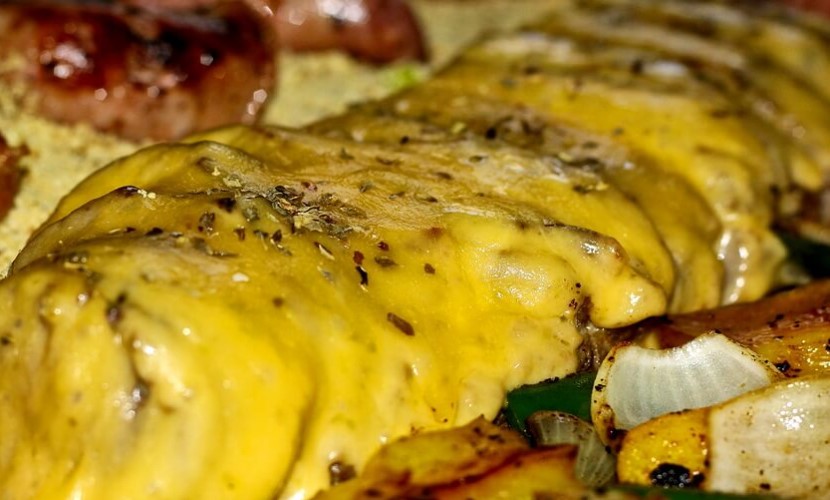 Almost all Mexican second courses are spicy. Fajita can be an exception if desired. Soft tortilla, grilled meat or seafood, fresh vegetables, beans, various sauces – all this splendor is served on one plate. The main ingredients are necessarily cut into strips, and the tortilla is served whole. This is done so that everyone can combine the ingredients to their liking.
Tamales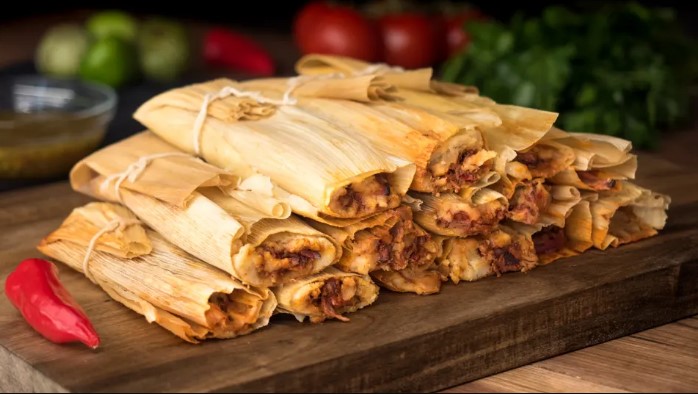 A simple Mexican dish made from steamed corn dough. The filling can be very different: minced meat, beans with chili peppers, vegetables, potatoes, cheese, even fruits. It is placed in cornmeal dough. Cook a snack in corn or banana leaves, always steamed. They must be removed before use. Inside you will find a juicy delicacy with a very pleasant taste. Be sure to try the cheese tamales – they are delicious!
Tres Leches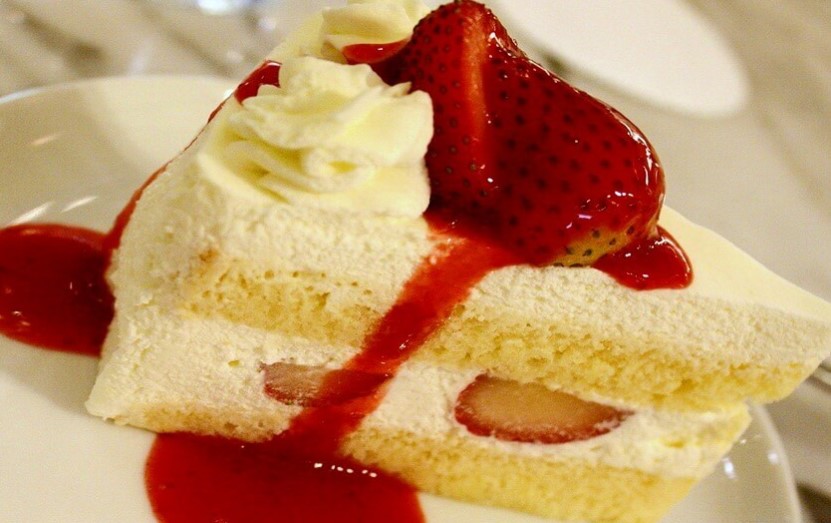 From sweets in Mexico, you should definitely try the famous Three Milk cake. Incredibly delicate, with a porous wet texture, surprisingly creamy. Airy sponge cake is saturated with a mixture of three types of milk: ghee, condensed milk, and cream. Already from this, the dessert literally melts in your mouth. It is perfectly complemented by buttercream and whipped cream. In Mexico, this cake is loved to be served with fruit or jam. Be sure to try it with the local hot chocolate coffee.
Also Like