Brazilian cuisine is all about meat, seafood, and mouth-watering street food. National dishes in the country are not prepared for the sake of tourists – the locals themselves willingly eat them. Therefore, feel free to eat in eateries or buy street food. In restaurants, they cook the same thing, they just serve better. We will tell you what food is worth trying in Brazil for every tourist. We have compiled a list of dishes with names, descriptions, and photos.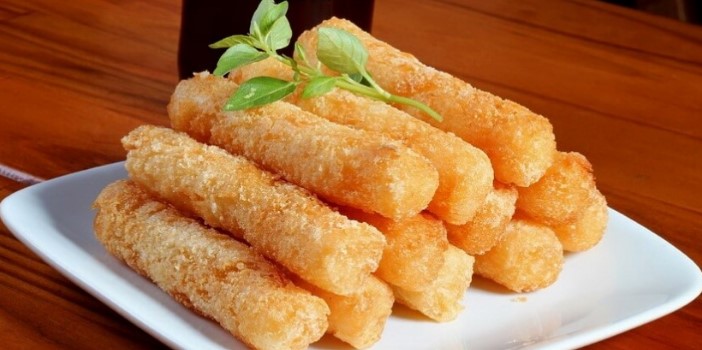 Feijoada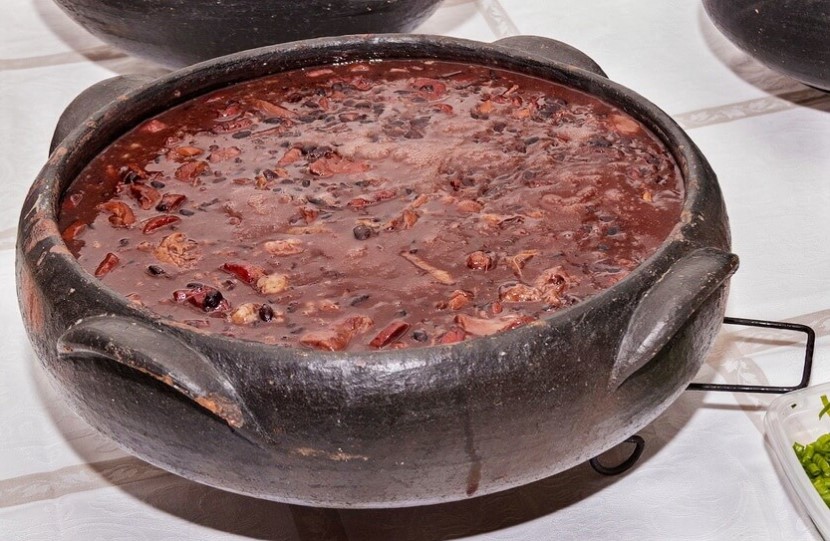 Tourists consider it their duty to try this dish in Brazil. The pride of the local cuisine is prepared in restaurants and street eateries. Pieces of fried pork, chopped sausages, black beans, spicy rice – the food are aromatic, satisfying, not greasy. The simple feijoada recipe includes farofa – fried cassava flour. She is responsible for the stew's unique viscosity. For piquancy, the chef puts spices and a pinch of cayenne pepper in the dish. The classic appetizer for feijoada is an orange slice.
Vatapa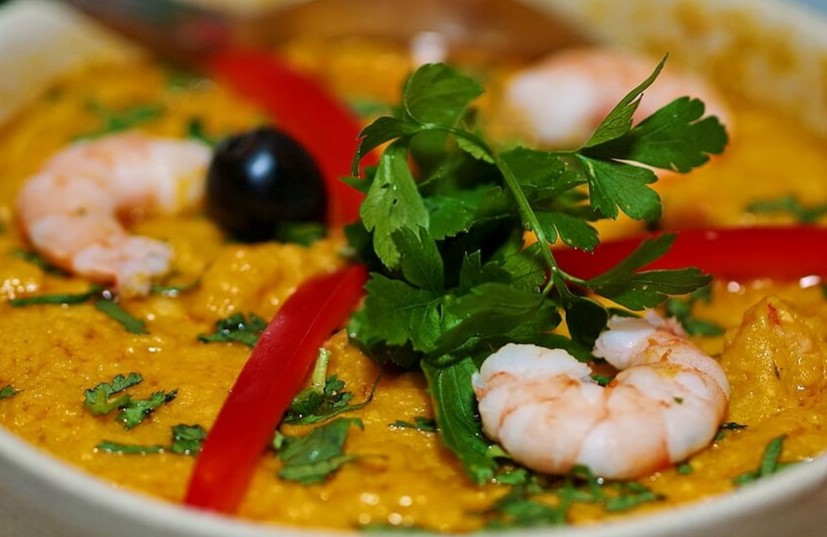 Try what the locals eat in Brazil. Vatapa is a thick, spicy shrimp stew with fish. It contains seafood, bread crumbs, cashews, ginger, and tomatoes. They are poured with coconut milk and turned into a creamy paste. The mixture is simmering over low heat. Spices and allspice make stews even more savory. Vatapa is served on a pad of unleavened rice. If you love seafood, order the dish at eateries or restaurants in Brazil – it's hard to be disappointed.
Moqueca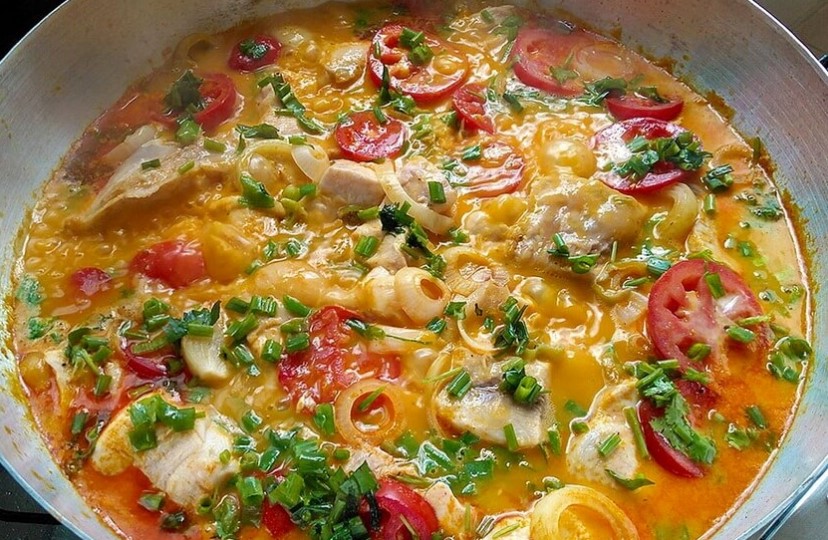 From national soups in Brazil, you should try a thick seafood stew. The composition of the soup is similar to the vatapa stew described above. However, moqueca is served without rice and has more vegetables. Tomatoes, onions, herbs, pieces of fish, shrimps are boiled in coconut milk with coriander and lime juice. If you have tasted Thai tom yum soup and can imagine it mild, then you already know what the taste of moqueca chowder is. In Brazil, you can order this soup without seafood with chicken – also curious.
Pastel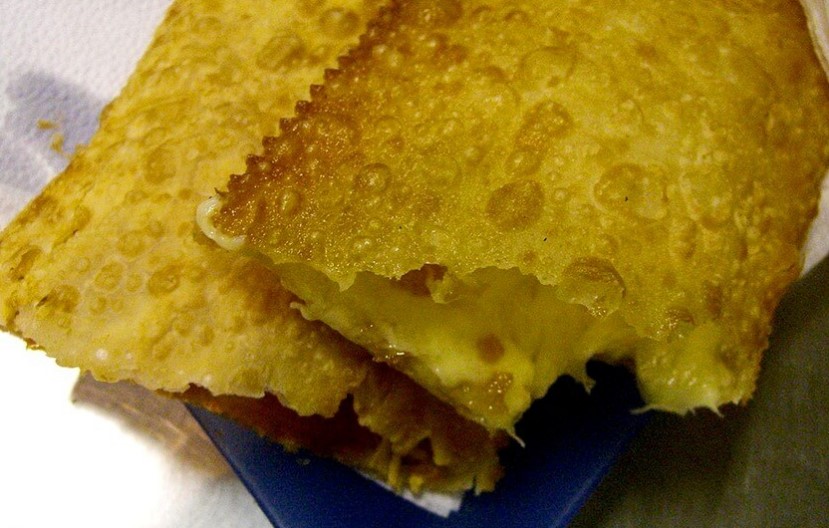 Brazilian pastels are a popular street food that is sold in markets and food service establishments known as "pastelaria". This is a plump fried patty with a hearty filling. Thin dough, crispy golden crust, juicy filling: they are always in great demand. Popular fillings are fried minced meat, stringy cream cheese, chicken with vegetables, salted palm heart, mini shrimps. Try Brazilian dessert pastels: banana-chocolate, with sweet cheese or guava jam. It is better to eat pies with fresh vegetables or fruits to slightly smooth out the fat content. Juices, coconut water, Brazilian beer also do it with a bang.
Coxinha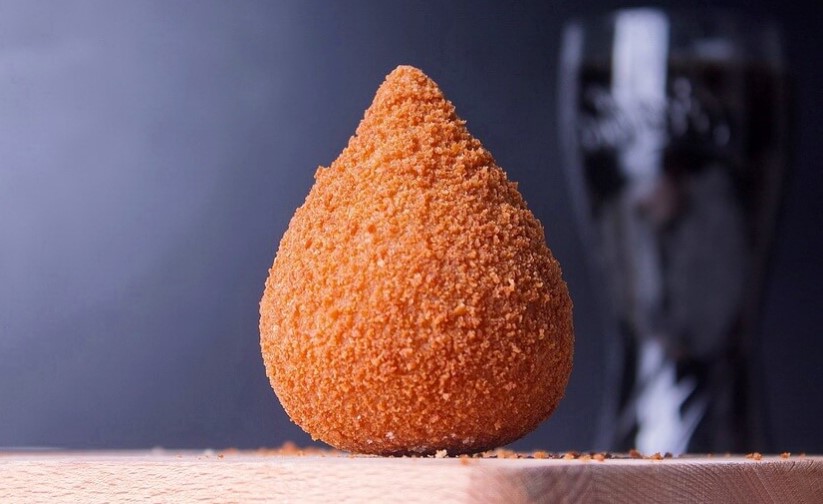 Juicy golden coxinha patties in Brazil are worth trying twice: hot and chilled. The appetizer is made from chicken thighs. Legend has it that the cunning chef of the princess Isabel invented coxinha. Her capricious son ate only chicken legs for dinner. Once they were not found in the house. The cook chopped the thighs, kneaded the batter in chicken broth, sprinkled croutons on the cutlets, and deep-fried them. The crunchy ruddy appetizer took root in the royal house, and its recipe gradually spread throughout Brazil. Since then, he has not changed. Out of respect for the resourceful chef, Brazilian coxinha cutlets are prepared in the shape of a chicken thigh. They can be bought at eateries, ordered from restaurants, or found in supermarkets as convenience foods.
Acarajé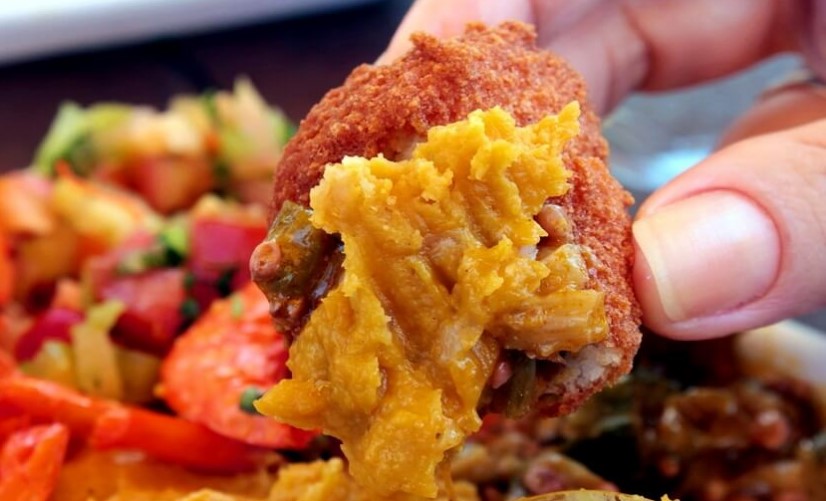 Delicious Brazilian street food with juicy crab filling. The batter tastes like falafel. It is made from the flour of beans, which are similar to chickpeas, beans, and peas at the same time. Crab, cashew, yellow and red tomatoes with ginger, garlic, and aromatic spices are hidden under the crispy shell. Chefs can add the whole mini-shrimp to their appetizers and do not regret the hot pepper sauce. Fatty, spicy, but impossible to tear yourself away – Brazilian street food is popular with tourists from all over the world.
Churrasco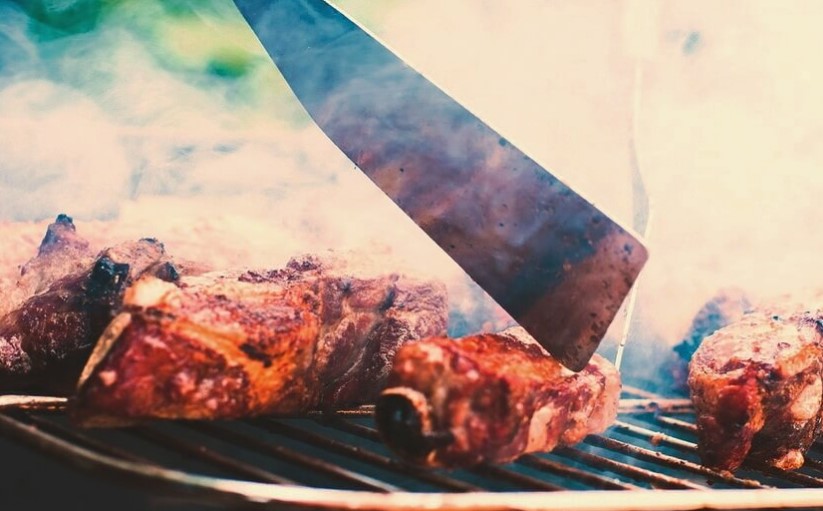 Brazilian meat dishes are divided into casual and special. Churrasco belongs to the second category. Brazilians cook it on weekends – they have a family lunch or dinner with friends. This is not a stereotype: in the 21st century, the tradition is alive, just like 100 years ago. Churrasco is a way to fry meat. It is cooked over charcoal on a "churrasqueira" barbecue or over an open fire with skewers. The secret is that the meat is not marinated, but generously sprinkled with coarse salt and sent to the fire. Churrasco love to cook with fatty beef. The steak is rolled up so that the fat saturates the meat. So the Brazilians manage to keep the meat juicy even when deeply roasted.
Deep-Fried Cassava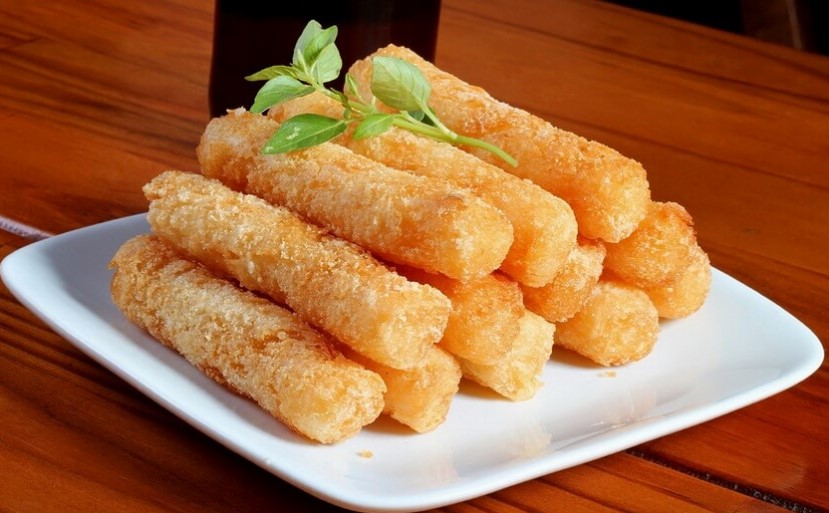 Instead of French fries, fried cassava roots are eaten in Brazil. They taste similar, but the golden crust of the cassava crunches a little more, and the snack is softer inside. In national Brazilian dishes, cassava often replaces potatoes. It imparts a light, savory sweetness to the dish. Deep-fried cassava is a popular Brazilian beer snack and a frequent companion to meat. Take with ketchup or barbecue sauce. Feel free to buy cassava at street eateries – it's the same everywhere.
Tacacá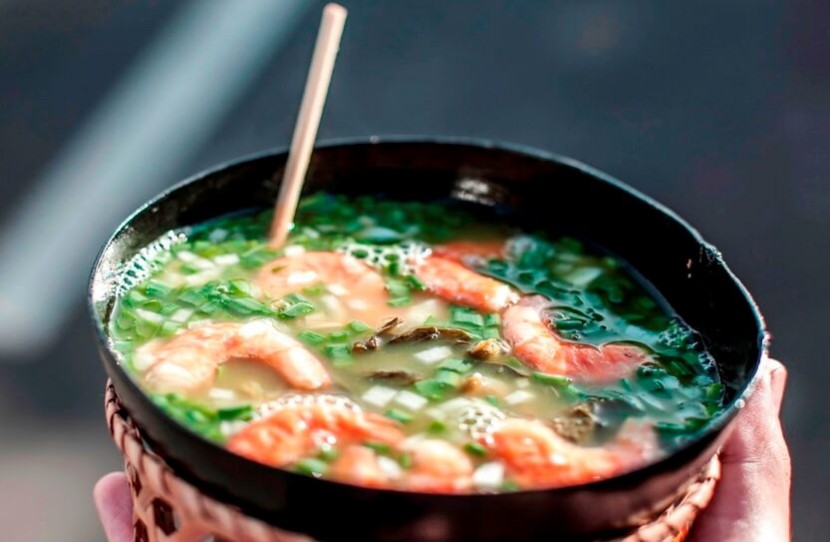 Traditional Brazilian soup tacacá is prepared in street cafes and gourmet restaurants. It is based on a strong yellow fish broth. An impressive portion of shrimp, herbs, garlic, aromatic spices is put in it. No pepper is added, so the dish is not spicy. Cassava flour makes the soup thick and pleasantly viscous. The chowder is served with dried jambu leaves, which turn the dish green. Try it, it's worth it.
Brigadeiro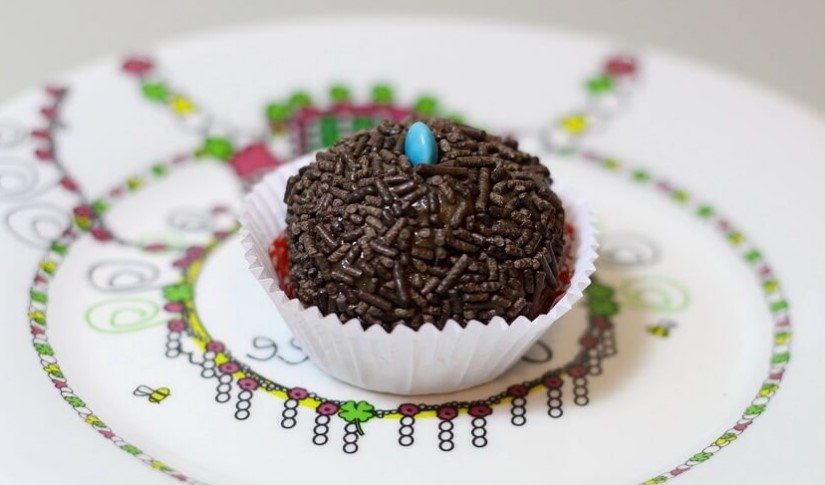 The dessert is unrivaled among all Brazilian sweets. The locals love it, tourists dream about it. Brigadeiro – large chocolate balls with a breathtakingly delicate filling. Inside the candy is a creamy mass of condensed milk, powder and cocoa butter. No preservatives. The dessert is sprinkled with chocolate powder and coconut or pastry flakes. Take a bite – you will feel the soft, viscous cream filling your mouth with sweetness. Brazilian dessert has been compared to truffles. Look for brigadeiro in bakeries or pastry shops. The candies are sold in muffin tins.
Also Like