Kazakh cuisine is hearty at home, quite fatty, but still tasty in its own way. In this country, they love and really know how to cook meat, pastries, and dairy products. We will tell you what dishes are worth trying for tourists in Nur-Sultan and other cities of Kazakhstan. We've compiled a list of the most popular treats with descriptions and photos so you know exactly what you're dealing with.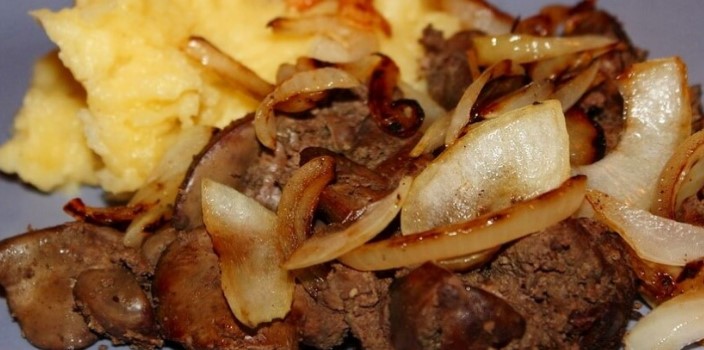 Beshbarmak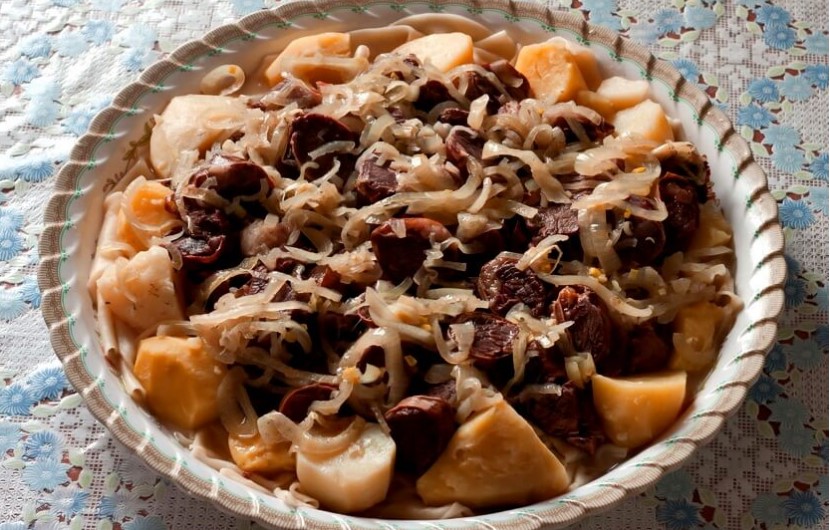 The most popular Kazakh national dish that must be tried. Beshbarmak is made from lamb or beef. The meat is boiled with aromatic spices, and then noodles are separately prepared in the same broth and the onions are stewed. By the way, it is customary to cook noodles for beshbarmak in Kazakhstan from scratch. This is probably another secret of the unique taste of this fantastic dish. It is customary to eat Kazakh food with your hands, but in the best restaurants in Nur-Sultan, of course, you will be served cutlery.
Manti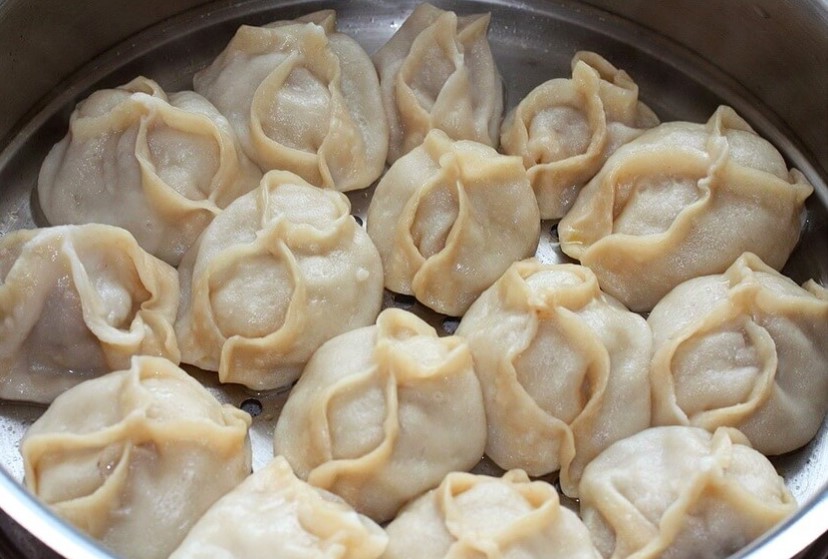 This dish is often eaten by the Kazakhs themselves. Manti resembles large dumplings, or rather dumplings with a variety of fillings. The most popular ones are with chopped lamb, onions, and peppers. In Kazakhstan, you should definitely try meat manti with pumpkin (even if you think you don't really like this vegetable) – the dish can conquer anyone. For vegetarians, there is an option with potatoes, which is also very appetizing. They are usually served with broth, butter, herbs, or a sauce based on sour milk.
Kuyrdak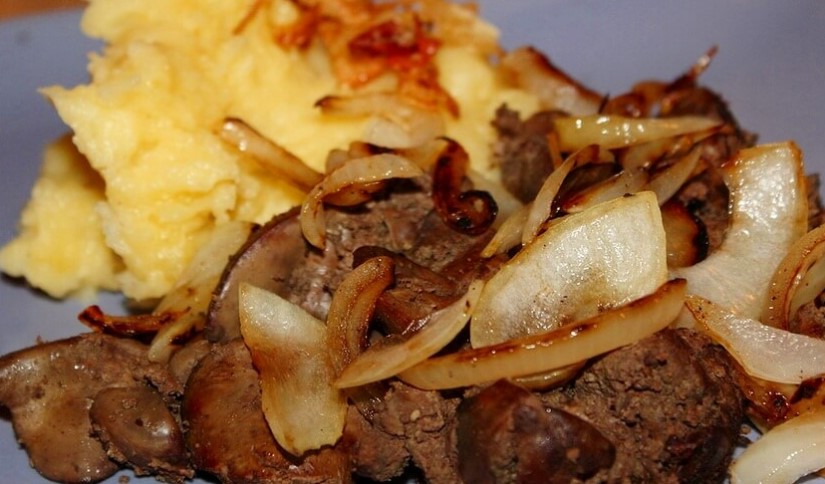 A very simple, home-style hearty Kazakh dish that can be tasted both in small family eateries and in the best restaurants of Nur-Sultan. Kuyrdak is prepared on the basis of mutton offal. Onions and potatoes are usually added to them, which are fried until an appetizing golden crust in fat tail fat. A little thick gravy, a side dish of fresh vegetables, and your Kazakh-style lunch are ready. It makes sense to try this dish if you are sure that you love offal.
Kazakh Pilaf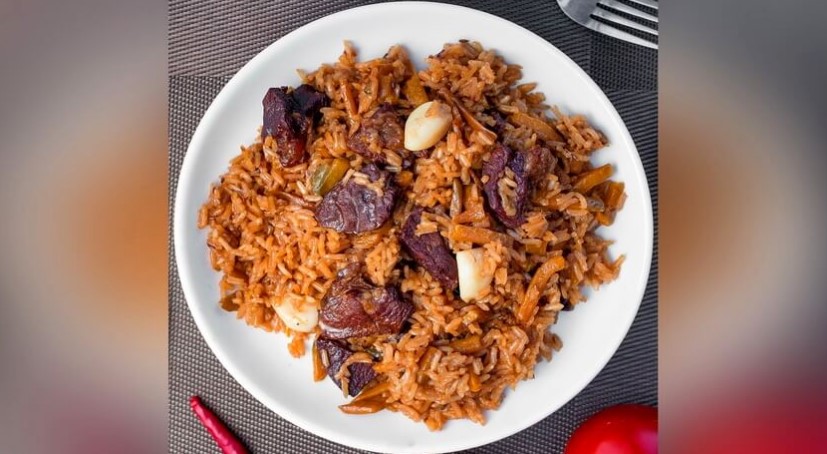 Be sure to try Kazakh pilaf, because the locals cook fantastically delicious. In fact, it does not differ much from other variations of the dish: rice, meat, onions with carrots, spices. However, there are still regional features. Kazakh pilaf is usually made from lamb, and meat is never spared for it. The traditional recipe contains dried apricots, which give the dish a special sweet and sour flavor.
Kazy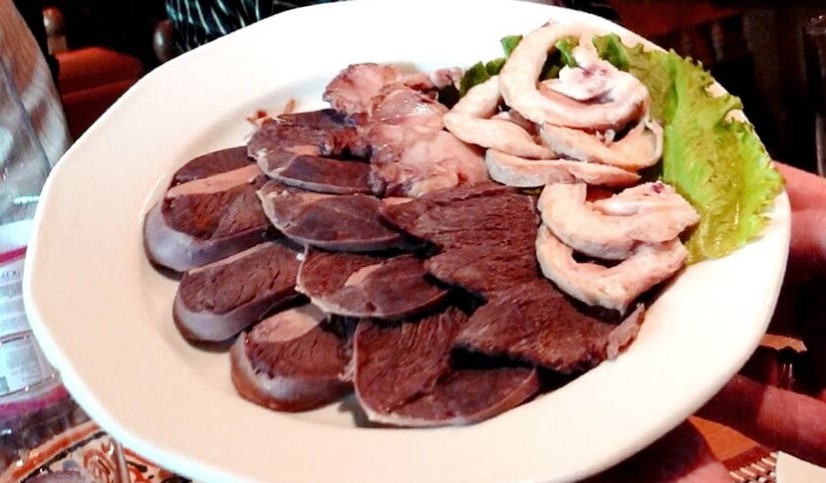 A popular Kazakh snack (pictured on the left), which is often called horse meat sausage. However, this definition is not completely correct. Kazy is a sausage only in form. A meat appetizer is prepared from pure horse meat (not from minced meat with the addition of offal, but from a whole piece of meat on a rib) with the addition of fat tail fat. If you love horse meat, order this cold appetizer in one of the restaurants in Nur-Sultan, Almaty, or another city – you are unlikely to be disappointed. Kazy is the country's national pride. Once in Kazakhstan, this dish was prepared 100 s long and weighing 1 ton – it got into the Guinness Book of Records.
Koktal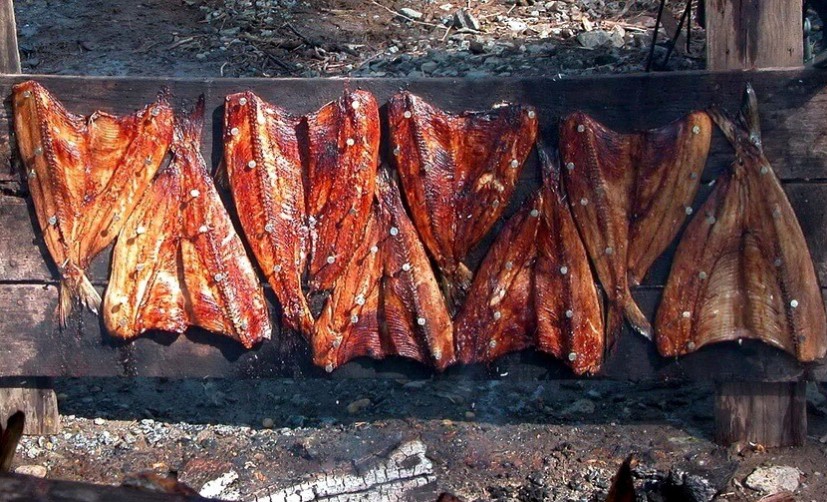 If you love to fish, be sure to try koktal in Kazakhstan. Most often, local residents cook something large (for example, carp). Hot smoked fish in Kazakh is usually done on a wire rack. They do not clean it from the scales – they cut it lengthwise and unfold it like a book. When the fish is slightly smoked, grease it with mayonnaise on top, add tomatoes, onions, or other vegetables. It is best to try koktal with potatoes, it tastes better.
Baursak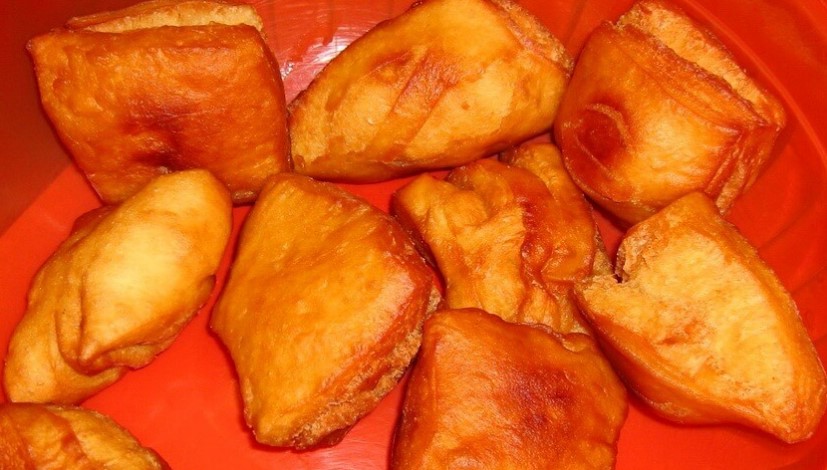 It seems that there is nothing unusual in this dish – in fact, these are ordinary donuts made from yeast dough. However, in Kazakhstan, it seems, they know some special secret of making baursaks. Otherwise why exactly in this country, they turn out to be fantastically tasty and literally melt in your mouth? Fresh airy baursaks are served with shurpa (Kazakh soup), and sweet ones – with tea. Feel free to buy baursaks in small bakeries or markets – this street food in Kazakhstan is always fresh and invariably delicious.
Shelpek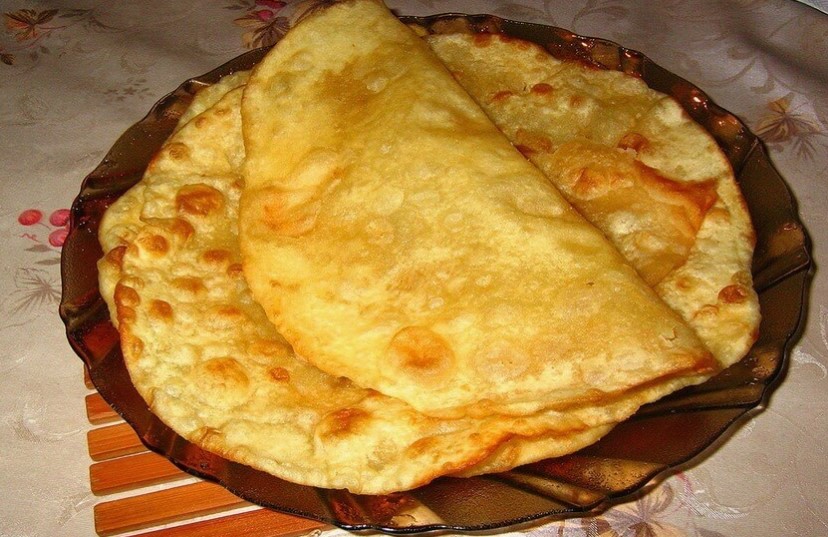 Traditional flat cakes can be tasted in Kazakhstan in almost any institution of national cuisine. They are somewhat reminiscent of deep-fried pancakes. Although sometimes they are quite thick, soft, even rich. This is not to say that this pastry in Kazakhstan must be tried without fail. But it is quite possible to replace the usual bread with a shelpek – local flatbreads are really good.
Kurt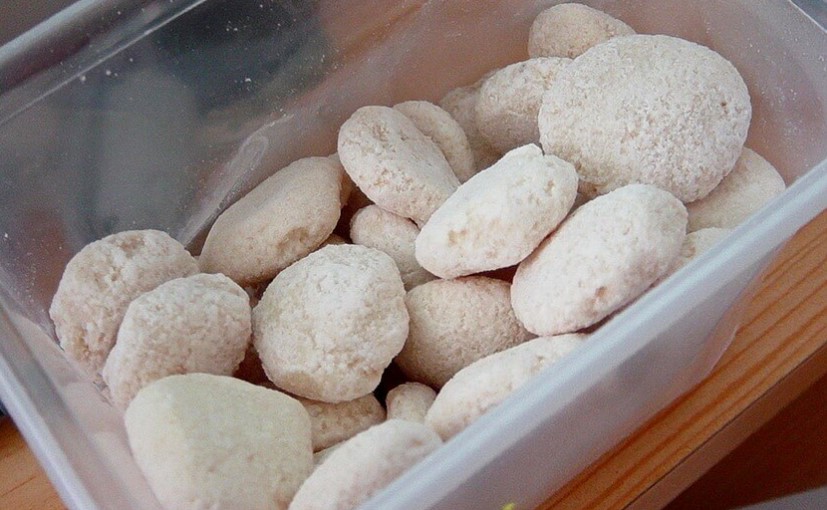 A very popular fermented milk product typical for Central Asian countries. It can be prepared from cow, sheep, or goat milk. In Kazakhstan, you can try an unusual kurt made from mare's or sheep's milk. It is sold in the form of balls or small cakes. It tastes like a cross between dried cottage cheese, cheese, and milk powder. Kurt can be salty or sweet. The first version of the appetizer is often added to Kazakh soups, and the second is used as a dessert.
Zhent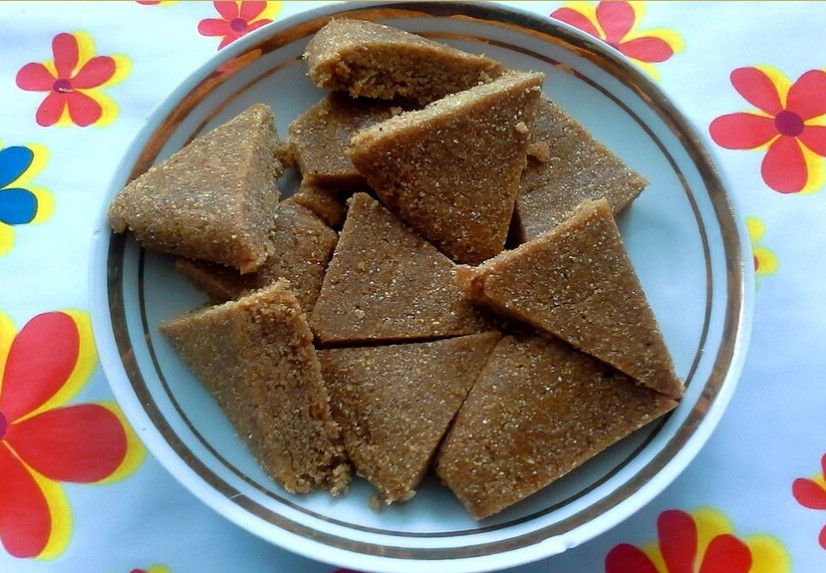 National Kazakh sweet, which is worth trying, if only for the sake of interest. Toasted crushed millet and dried crushed cottage cheese are mixed with honey, sugar, and ghee. It turns out a very unusual dessert, to which nuts, raisins, or other dried fruits are sometimes also added. The dish is very sweet and should be tasted with plenty of tea. You can buy zhent in Kazakhstan at the market or in pastry shops.
Also Like