The basis of Cuban cuisine is beans, rice, meat, and vegetables. Locals have come up with dozens of dishes from these ingredients. They add unusual sauces, aromatic herbs, and aromatic spices to the base products. The result is small masterpieces "out of nothing". We will tell you what to try for tourists in Cuba from food. We have compiled a list of the 10 most popular dishes with names, photos, and descriptions.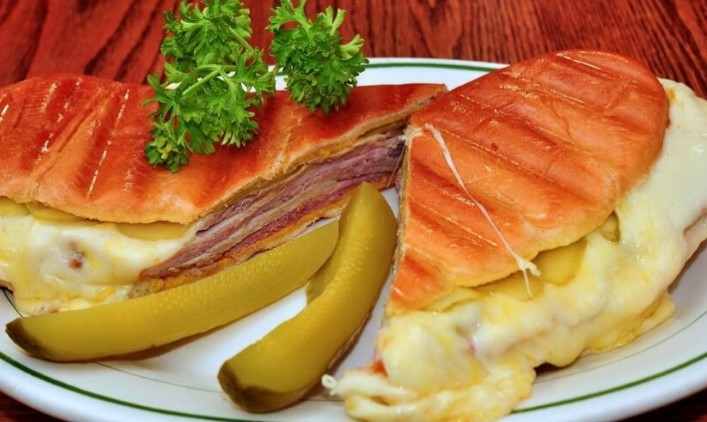 Ropa Vieja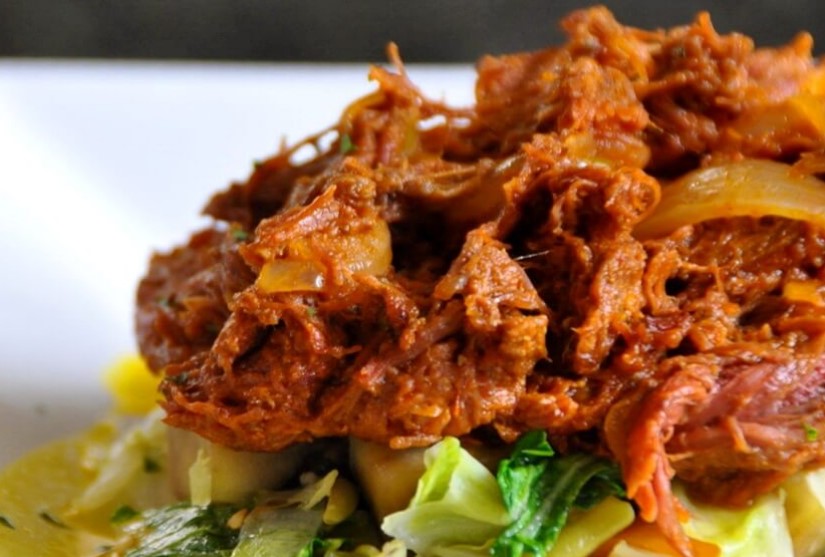 A traditional meat dish often prepared in hotel restaurants. Ropa Vieja is beef in a spicy tomato sauce. It is quickly fried and then stewed over low heat to make the meat tender. The national dish in Cuba should be tasted with the classic side dish of yellow rice with garlic, cassava, black beans, and lots of vegetables. Fragrant, not at all spicy, spicy, made from "understandable" ingredients – it is not without reason that it is so popular among tourists. Translated from Spanish, ropa vieja means "old clothes". Outwardly, the Cuban dish really looks like rags.
Vaca Frita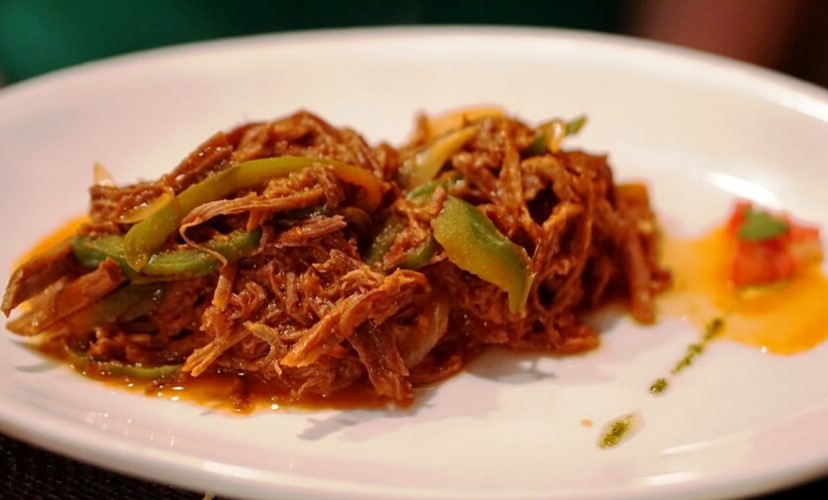 Literally translated – fried beef. Behind the banal name, there is a non-standard dish that must be tasted in Cuba. The meat is boiled and then torn into fibers. It turns out to be spicy because, in the next step, the chef pours it with a marinade based on lime, wine vinegar, fresh fragrant herbs, and garlic. The nourished meat is fried in a hot frying pan until golden brown. The beef is crispy, juicy, moderately fatty. The national Cuban dish is served with a refreshing garnish of green peppers and onions.
Croquetas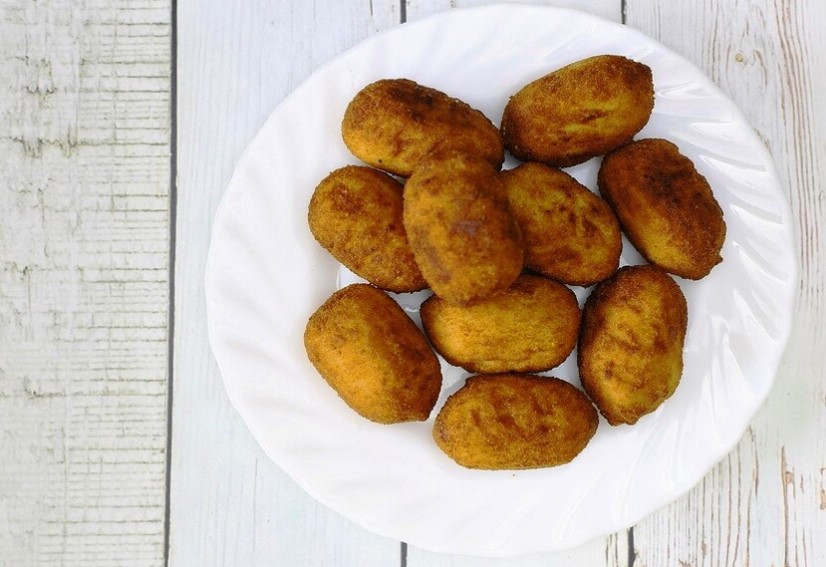 Cuban street food in the form of chubby balls or cylinders. This is the most popular beer snack. Croquetas in Cuba are made from ham, pork, or chicken. The meat is crispy due to the crumbly breading. Deep-frying gives a pleasant golden color. Croquetas are served with garlic sauce or ketchup. As such, they can be bought at street food stalls or markets. In restaurants, the dish is served with a salad of juicy greens and fresh vegetables. The appetizer is worth trying hot – Cubans eat it just like that.
Arroz Con Pollo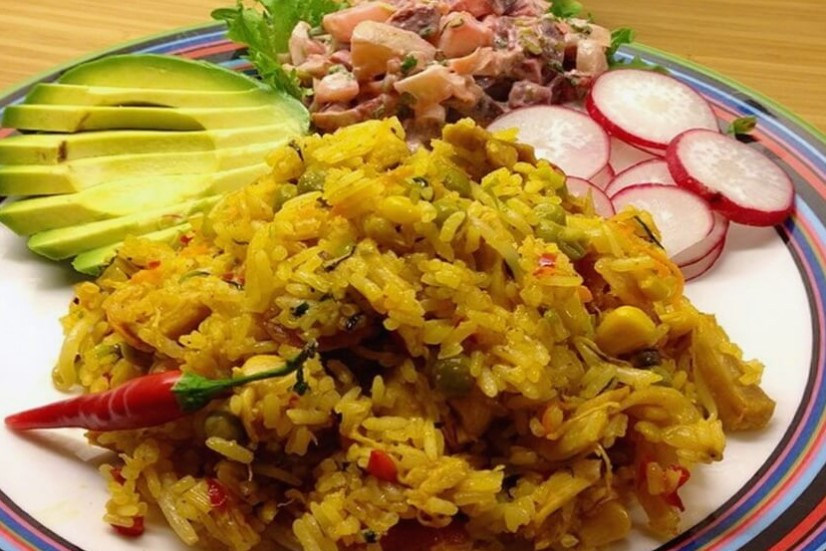 Spiced Chicken Fried Rice is the most popular Cuban street food. The dish is cooked in huge frying pans right in the markets or in open eateries. As a rule, the process is continuous, because this food is scattered like hotcakes. Arroz con Pollo is a cross between pilaf and paella without seafood. Tomato sauce, reminiscent of adjika, gives the dish a special piquancy. Spicy yellow rice, slightly crispy chicken, buttery vegetables, a refreshing taste of cilantro, subtle garlic aroma – be sure to try this dish in Cuba.
Ajiaco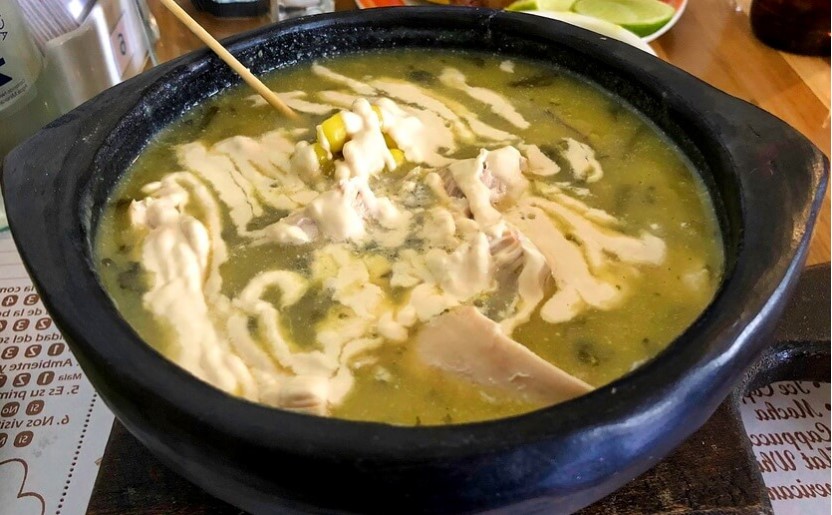 The ajiaco recipe was invented in Colombia. The Cubans changed it to their taste and included potato stew in the list of national dishes. The soup is prepared on the basis of 2-3 varieties of potatoes, corn, and chicken or beef. Cleverly selected additional ingredients transform this simple base. The chowder is boiled with aromatic herbs, lime, bananas, or pumpkin. The dish is usually served with avocado slices, capers, and sour cream sauce. You can usually try ajiaco in restaurants at Cuban hotels. However, its composition is always simplified when preparing a buffet.
Congri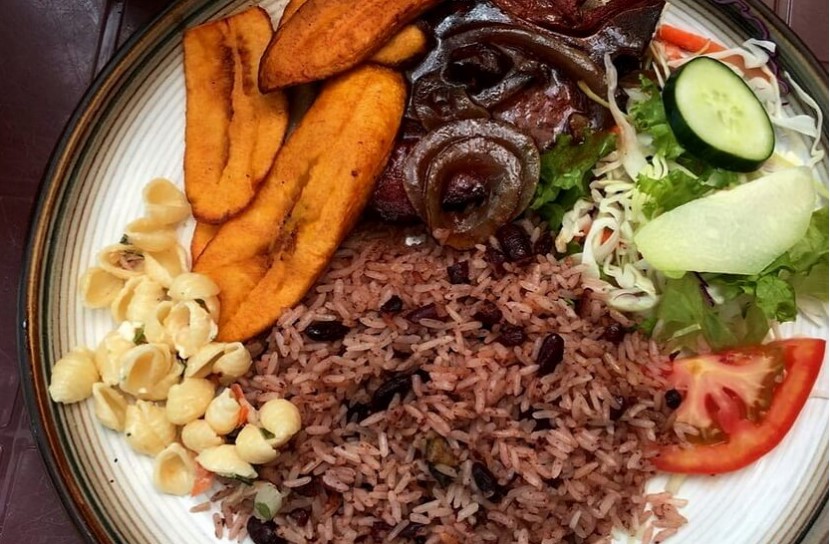 A simple national Cuban dish of beans and rice. The second name of congri is Moros y Cristianos, which means "Moors and Christians". The role of the Moor is played by black beans, the Christians are represented by rice. This is the most common side dish in Cuba. It is necessarily prepared in hotel restaurants. Beans and rice are spiced up by the sofrito sauce. This sweet pepper and garlic tomato dressing are reminiscent of adjika. The dish turns out to be spicy thanks to bay leaves, oregano, and other aromatic spices. Fried congri is a hearty dish on its own. However, in Cuba, it is customary to use it as an addition to meat.
Cuban Sandwich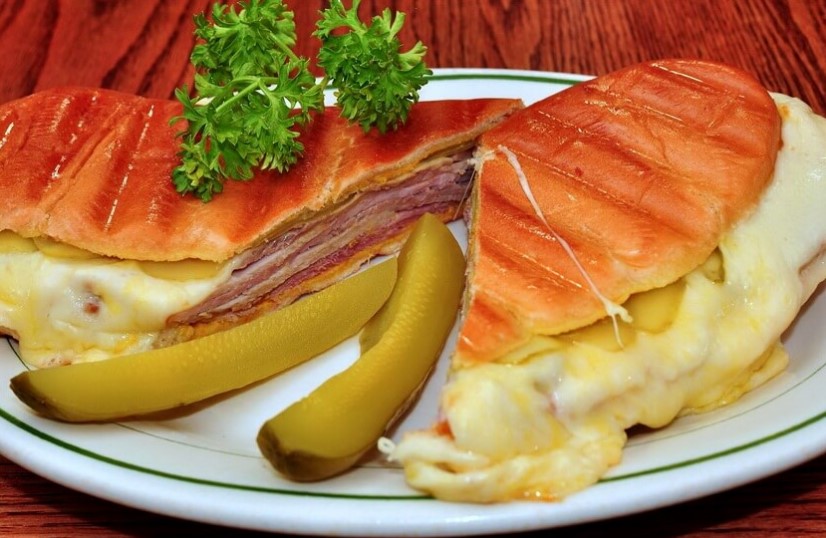 Hot meat sandwich based on traditional Cuban bread. A crispy soft bun about 30 cm long is cut lengthwise. Its halves are greased with oil and aromatic mustard. A few thin slices of fried pork, ham, pickles, and other pickles, and a thick piece of hard cheese are generously placed on them. The Cuban sandwich is then placed on a double-sided grill. Pickles give juice, cheese melts – this "sauce" permeates the meat and bread crumb. The bun becomes golden brown and even crisper. Sandwiches are popular in Cuba – you can try them both in street eateries and inexpensive restaurants in Havana, Varadero, and other parts of Liberty Island.
Arroz Con Camarones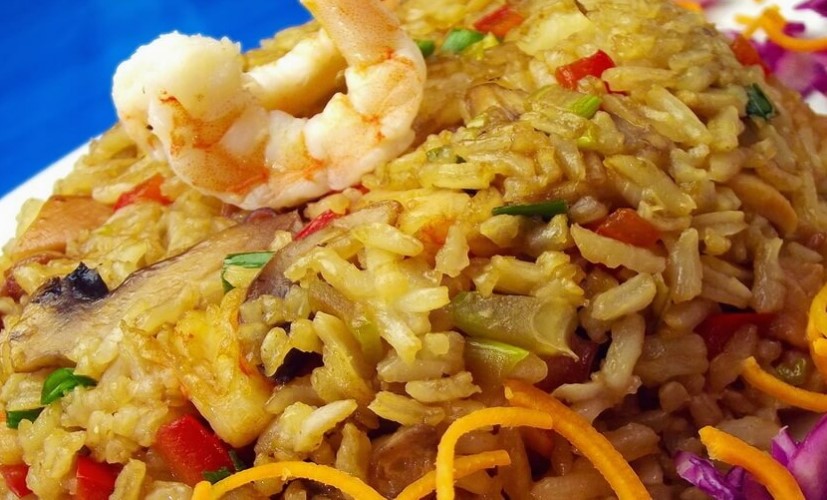 Among the seafood dishes in Cuba, you should definitely try arroz con camarones. It is known that Fidel Castro once called him his favorite food. It resembles a Spanish seafood paella. In the classic version, the dish is prepared from rice, herbs, vegetables, shrimp, crabs, lobsters. Also in Cuba, a recipe with the addition of coke milk is popular. With it, the rice turns out to be especially tender, slightly sticky. The chefs often change the set of seafood at their discretion. However, shrimp usually always remain.
Tostones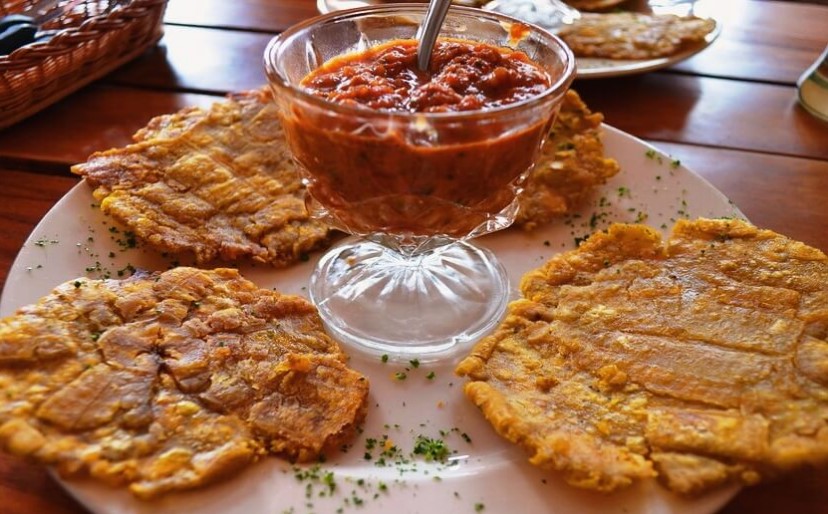 Tostones in Cuba are worth trying in two flavors: savory and sweet. It is based on unripe bananas. They are kneaded and made into thin cakes or cut in half. Most often, Cubans rub the fruit with a mixture of salt and a little pepper and spices. And then deep-fried until crisp. The appetizer is used as a side dish or simply eaten with a sauce, like fries. Lightly caramelized tostones are often made for breakfast in Cuba. They are served with marmalade or quince jelly.
Flan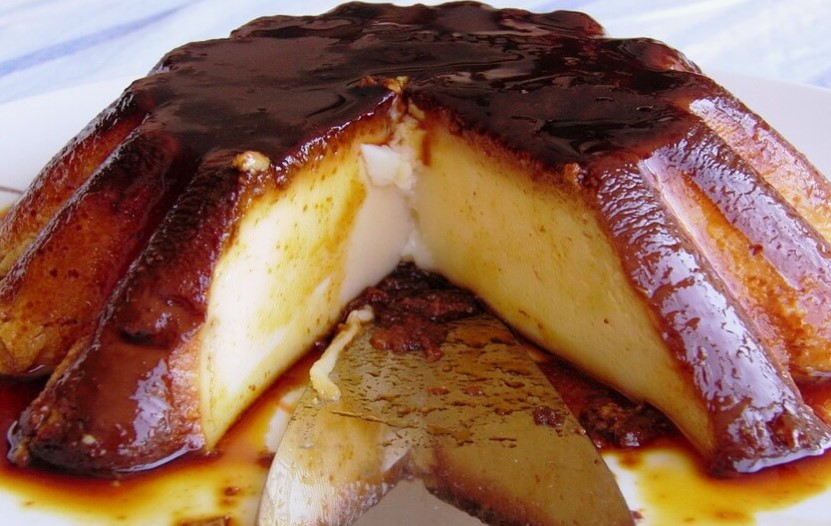 The sweets of Cuba are monotonous. This is usually jelly or marmalade. And also desserts based on boiled condensed milk dulce de leche. The restaurants at the hotels most often serve European food. Of the national buffet, as a rule, the only flan. This dessert in Cuba is prepared in the form of a custard pudding. It is elastic on the outside, tender on the inside, sugary. Flan has a creamy taste and melting texture. We recommend trying it with tea or coffee – Cubans are generous with sugar in desserts.
Also Like