Food in Colombia is high in calories, meaty and delicious. The coastal areas offer a huge selection of seafood, and in general, Colombia is rich in fruits.
The cuisine is very diverse and varies depending on the regions of the country.
In some areas, you can find specialties such as fried ants or guinea pigs, while in other places Colombians do not even touch such delights.
Going to Colombia, you should definitely try the local cuisine in order to immerse yourself in the peculiarities of tradition and culture.
So, Colombian cuisine: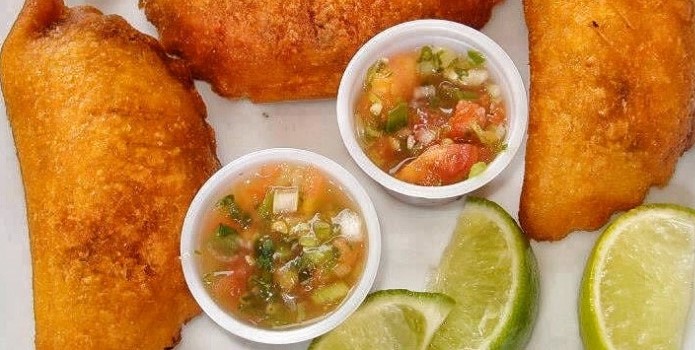 Bandeja Paisa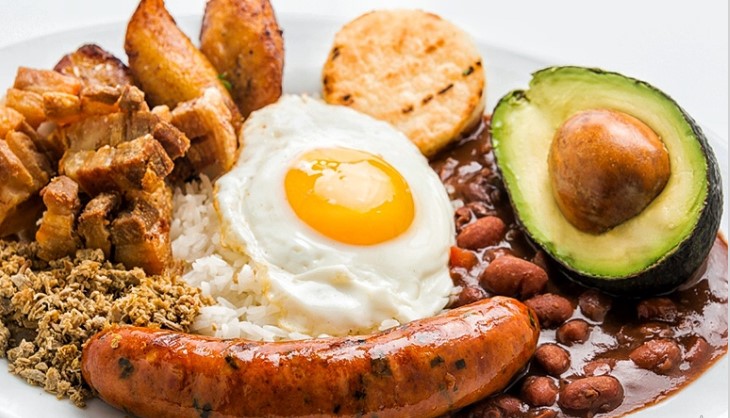 If you are very hungry, then Bandeha Paisa is what you need. This mega-calorie dish was originally invented for peasants to provide them with energy for the whole day. Now Bandeh Paisa is ordered mainly for lunch. It consists of rice, plantain, a slice of avocado, red beans, steak or fried minced meat, sausages (chorizo sausages), fried pork, and fried eggs on top. Eaten with Arepas corn tortillas.
Where to Eat in Bogota: La Cucharita de la Abuela on Calle 63 & Carrera 13 (Chapinero). Also, if you find yourself in Medina, be sure to try this dish. It is believed that the best bandeja paisa is prepared there.
Sancocho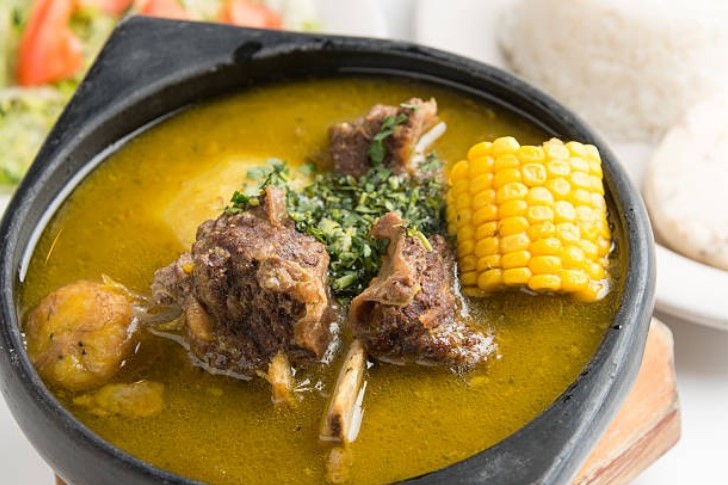 In Latin America, they like to stew meat for a long time so that it exchanges its flavor with the rest of the ingredients and becomes soft. The traditional Colombian stew is called Sancocho. Chicken, beef, and pork make a delicious dish but are made with tripe for best results.
Ajiaco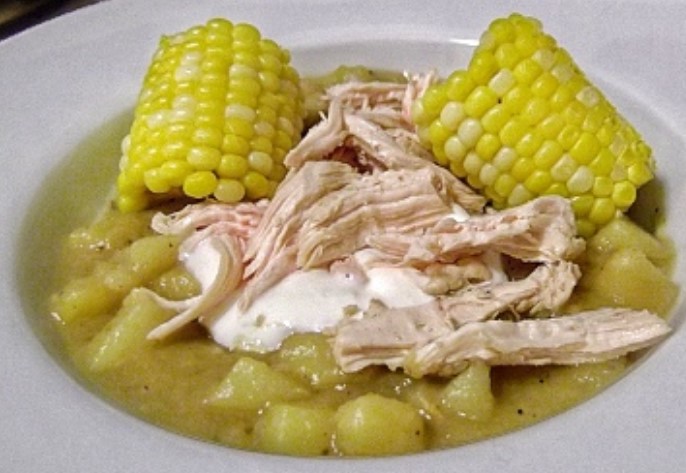 Traditional Colombian soup with four types of potatoes, chicken, and corn, served with a plate of rice and avocado, which must be added to the soup.
Where to try in Bogota: you should definitely do it in the oldest restaurant in the city, which opened in 1816 – La Puerta Falsa (La Candelaria district).
Hot Chocolate with Cheese (Queso con Chocolate)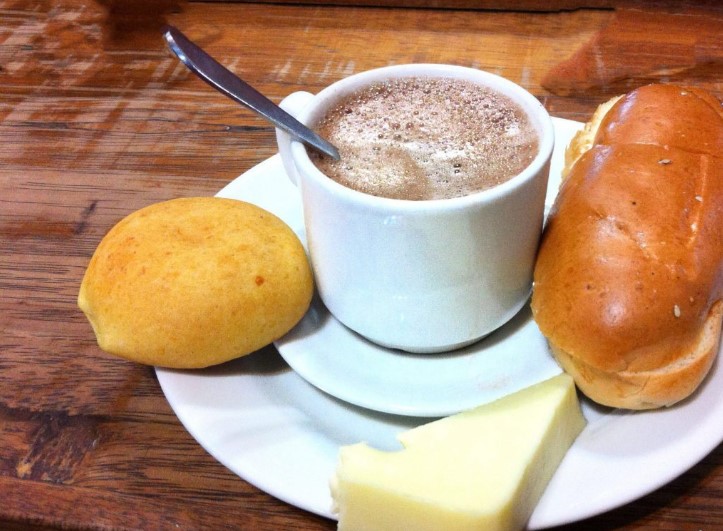 The combination of hot chocolate and fibrous melted cheese may sound odd, but Colombians love it, especially in Bogota, the capital of Colombia. Eaten for breakfast or in the afternoon as a snack. Cheese is dipped in hot chocolate.
Rice with Chicken (Arroz con Pollo)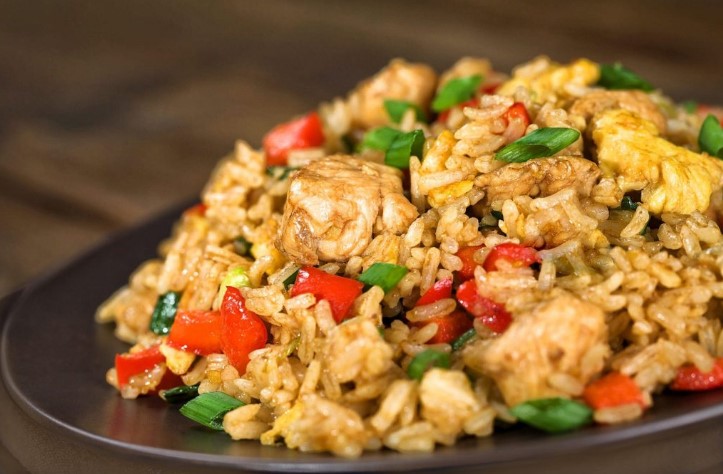 Every country in Latin America has this dish, but it is served in different ways and tastes different. At first glance, this is a fairly simple dish. But it's worth trying in Colombia.
Rice in Colombia isn't just served as a side dish. Stewed in chicken broth with the addition of pepper and saffron, it becomes the base of the dish, is extremely popular, and tastes delicious.
Arepas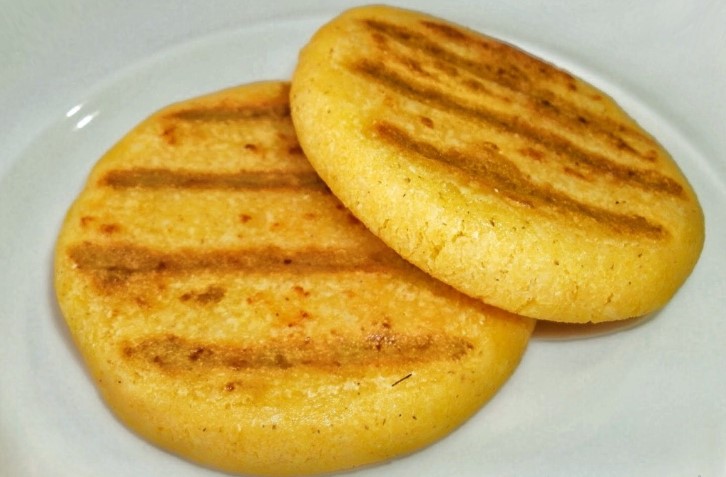 These are cornmeal tortillas, which are perhaps the most common street food option. They differ in preparation depending on the region, can be simple (with butter) or with a variety of fillings, for example, with scrambled eggs for breakfast, with cheese or jam.
They are baked everywhere, especially in the morning on the streets there is a seductive aroma.
Empanadas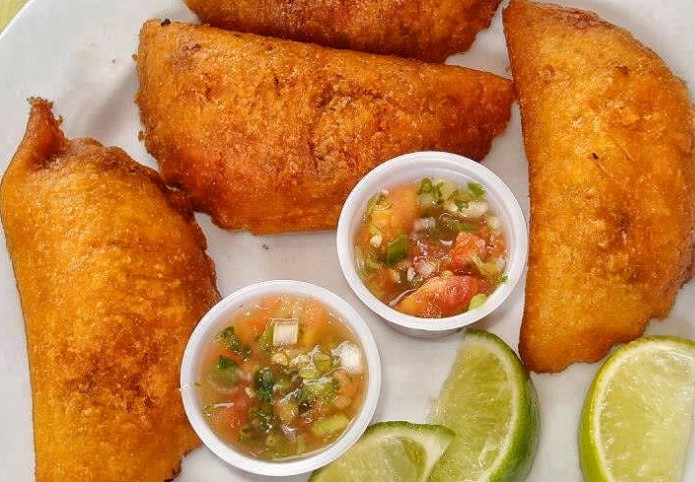 This is one of the most famous dishes in Latin America – fried spring cakes. Colombian empanadas are distinguished by the fact that they are made from corn flour and deep-fried. The filling can be anything including beef, chicken, beans, vegetables, or cheese. Ideal to take with you on the road.
Obleas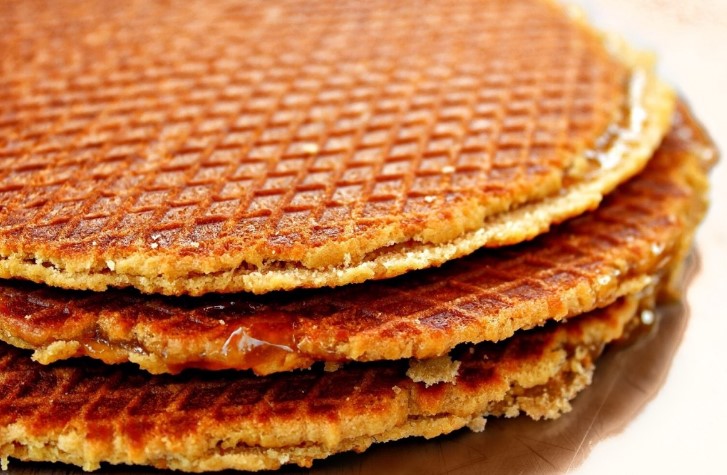 This sweet dish can be found in almost every Colombian town. It is a huge waffle with a sweet filling: chocolate, jam, caramel, coconut, or cheese.
Ask all at once (todo), you will be very sweet and very tasty. And you will provide yourself with a weekly sugar requirement in five minutes.
Churros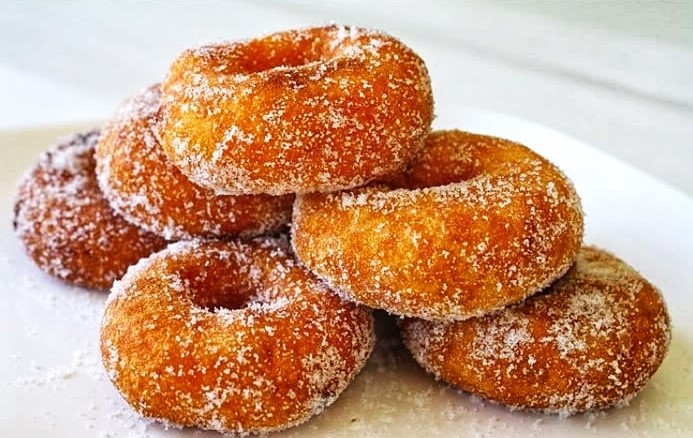 If you've tried churros in Spain before, compare them to local sweets and feel the difference. And if not, then be sure to do it for the first time.
Coca Tea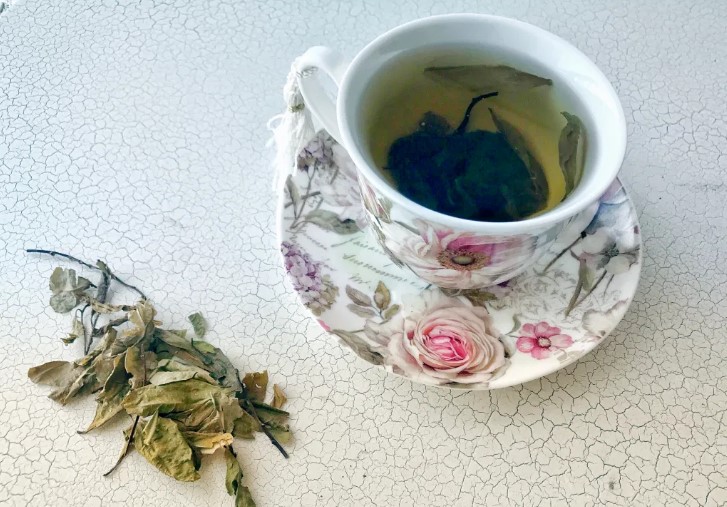 Speaking of Colombia's drinks, one cannot fail to mention coca leaf tea. Yes, the same coca that brought the country into disrepute and misfortune.
Coca leaves were used by the Indians as a remedy for mountain sickness. They contain soothing substances that are not addictive and are more beneficial to the body than harmful.
True, you cannot buy such tea everywhere. However, in the Paloquemao market, we found the tea, leaves, and even whole coca bushes.
Also Like