World-famous Canadian delicacies range from century-old soups to succulent desserts with a mysterious history. You may have already tried some of them, but we suggest testing yourself. How well do you know typical Canadian food?
We present to your attention the top ten that are really worth trying, as well as the places where you can find them.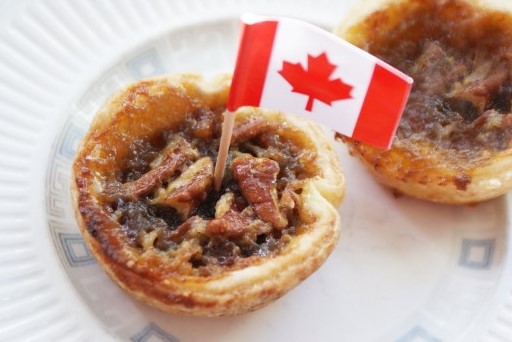 Poutine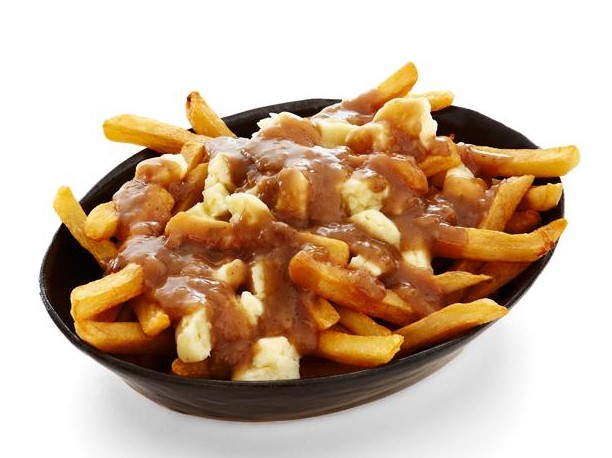 The poutine is considered one of the most famous culinary gems in Canada. Several small towns in Quebec claim that it was they who invented this dish, which then captured the entire country and won the hearts of tourists. It is believed that poutine first appeared on the table in 1950. The traditional recipe includes fries topped with cheese and spicy meat gravy.
Where to Eat: Any Canadian diner that has fries will serve you this dish, right down to McDonald's. If you're ready for more extensive tastings, then the annual poutine festivals that take place across the country will appeal to you.
Canadian Bacon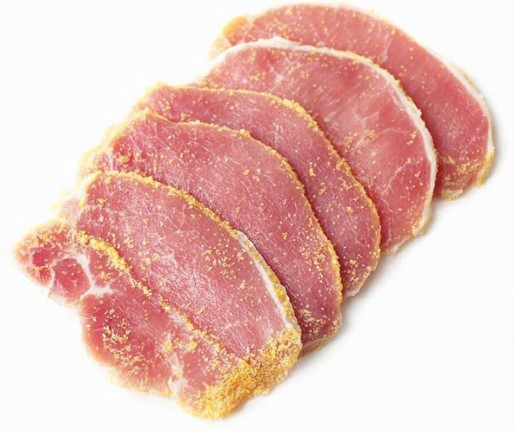 The whole world is famous for Canadian bacon, which, unlike the traditional bacon made from the abdominal muscles of a pig, uses lean pork loin. The meat is salted, pepper, and covered with a thick layer of cornflour. At one time, Canada exported its signature bacon en masse to England, where the product was in short supply.
Where to Eat: Carousel Bakery is renowned for its Canadian bacon sandwiches, although many other establishments also have Canadian bacon on the menu.
Caesar Cocktail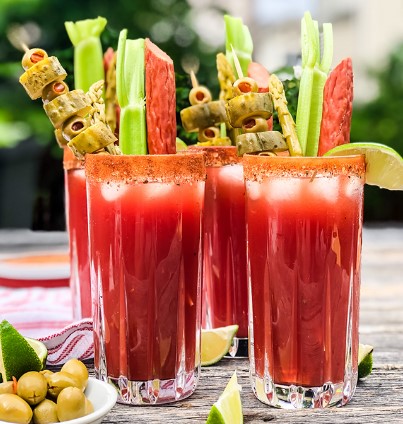 Invented in 1969 by Calgary-based restaurant manager Walter Chell, this cocktail has gained worldwide popularity over time. According to some studies, over 350 million of these cocktails are sold annually. Caesar contains the following ingredients: tomato juice with clam broth, vodka, Worcestershire sauce, and salt.
Where to Eat: Although Caesar is considered a cocktail, the restaurant in Vancouver turned it into a stand-alone dish that gives you a range of delicious treats when ordered. In general, any bartender should be able to cook this delicacy.
Beaver Tails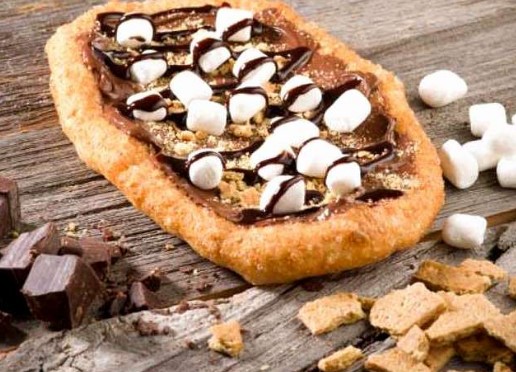 No, these are not beaver tails, but rather simple pastries that have become a traditional Canadian dish. The recipe for generations did not leave the boundaries of the Graham Hooker family, and only in 1978, it was opened to society. A year later, in Ottawa, Hooker opened his first establishment with this dish as a signature delicacy. Today, this deep-fried strip of dough can be served with chocolate, sugar, Nutella, or other sweets.
Canadian Pizza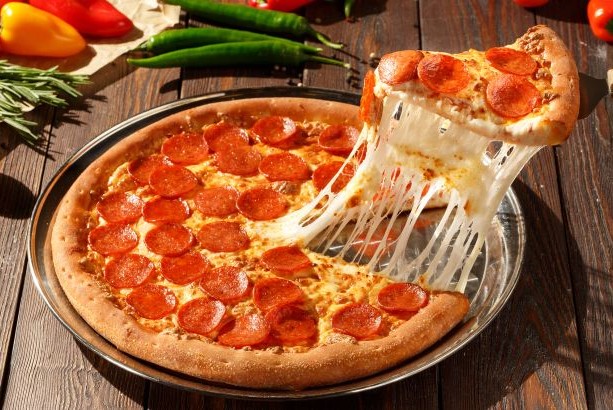 Ron Telesky's is an original pizzeria in Berlin that offers its visitors to taste the so-called "Canadian pizza". When one of the owners of the establishment went to Canada on an exchange program, he was amazed at what pizzas they serve. They weren't as toasty as in America, but the flavors were much more creative and interesting than traditional Italian pizza. Now Ron Telesky's serves something in between a thin layer of dough with a number of original toppings to choose from. The main options are Cronenberg Crash (pesto, tofu, mango, peanuts, and red pepper) and Wayne Gretzky (feta, mozzarella, and cheddar cheeses, Italian salami, chorizo, hot peppers, caramelized onions). Maple syrup is also available.
Butter Tart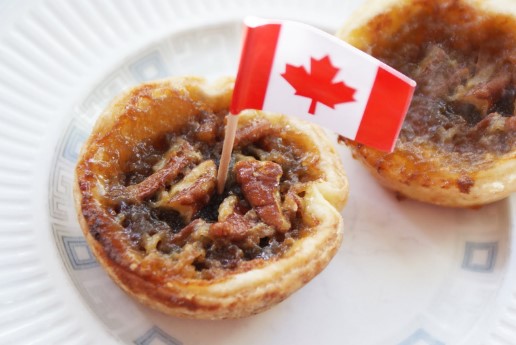 This delicious treat is a prime example of early Canadian cuisine and dates back to the turn of the century. This wondrous pie is made with a neat crisp crust and a creamy center of butter, sugar, and a mixture of eggs. As for the raisins, it was not possible to come to a common solution on this issue.
Where to Eat: Nearly all coffee shops and bakeries offer this treatment, however, if you want to taste the real Butter Tart you'll have to head to Kenilworth, where there is a chain of 18 bakeries with this dish.
Nanaimo Bars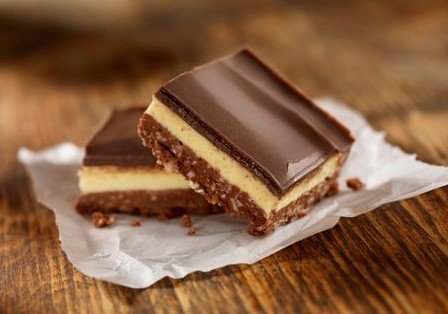 This juicy three-layer dessert is renowned for its signature crumb, vanilla buttercream, and hot chocolate. This combination creates the amazing flavor that has made the dish so popular. The true origin of the dessert has not been established, but the first appearance of the recipe dates back to 1952.
Pea Soup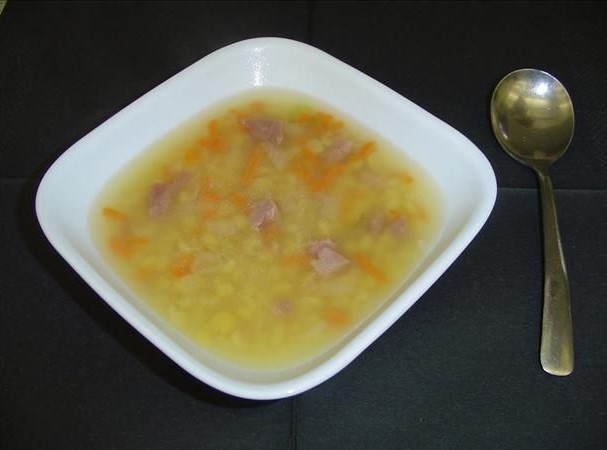 To celebrate the 400th anniversary of French explorer Samuel de Champlain, head of Ottawa, Marc Miron decided to inquire about the traditional cuisine of the traveler and his team when they first arrived in Canada. It turned out that they came up with the same pea soup – a classic French-Canadian dish. Canned meat and dried peas were used in the preparation.
Where to Eat: Miron's Habitant Pea Soup is considered the best producer of this dish, proving once again that this is not just an example of Canadian cuisine, but a whole tradition.
Tourtiere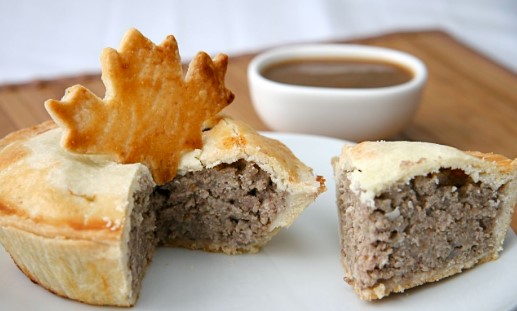 This dish has its roots in the distant 1600, making it one of the oldest Canadian delicacies. They say that this wonderful cake got its name from the vessel in which it was baked. Tourtière tart typically includes chopped pork, beef, veal or wildfowl, and some herbs and spices. At the same time, in some coastal cities fish may be used instead of meat.
Where to Eat: One of the most famous places to eat this dish is the Aux Anciens Canadiens in Quebec. This place specializes in traditional Quebec food and Tourtière tops the list.
Ketchup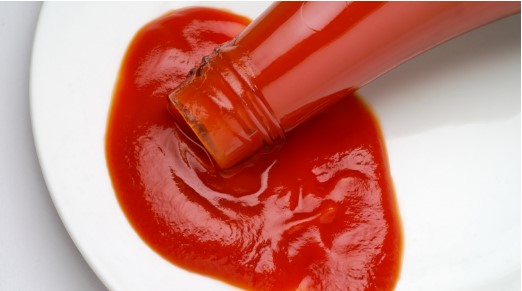 Although not a separate dish, but just a small detail, there is something special and Canadian about ketchup. Not without the signature huge helping of ketchup at the Kraft Dinner (a favorite dish in Canada) or grilled cheese that you just want to soak in ketchup. The last combination was so successful that it won Lay's competition for an idea for a new flavor!
Where to eat: any grocery store!
Also Like