Australian cuisine is influenced by the cultures of the countries from which the native inhabitants were exiled to the continent. First of all, these are immigrants from Great Britain, and then immigrants from East Asian neighboring countries: Vietnam, Japan, Thailand, and China. The inhabitants of this part of the hemisphere brought with them the peculiarities of their native cuisines, cultures, and preferences. Today, Australians love to cook Asian and Mediterranean dishes, adapting them to the local flavor and emphasizing the use of healthy and natural ingredients. They cannot live without seafood, fish, fruits, fresh vegetables, and all kinds of meats. Aboriginal people passed on the tradition of eating the meat of kangaroo, crocodile, possum, ostrich, and other representatives of the rich Australian fauna. Barbecues are amazing here, calling it not just a way of cooking, but also part of the modern lifestyle. The national Australian cuisine is full of dishes prepared using olive oil, nuts, spices, and herbs, with which unique sauces and gravies are obtained. The continent's culinary experts and restaurateurs constantly emphasize the special – respectful – attitude of the country's inhabitants to food. They are confident that every ingredient added to the dish is not accidental and should be prepared with love. One of the oldest traditional Australian dishes is the unleavened dumper bread, which the indigenous people used to bake in smoldering coals.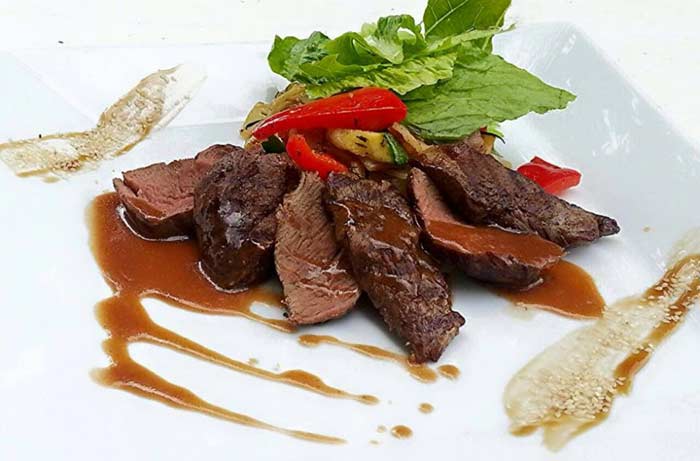 Pumpkin soup with apples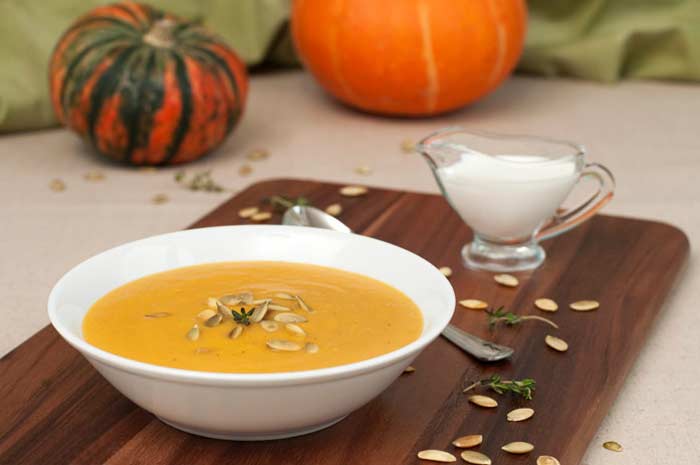 Pumpkin soup with apples "Granny Smith" (the variety is native to the area near Sydney) is a visiting card of the southern regions of Australia. Standard pumpkin soup is served with apples fried with salt.
Kangaroo steak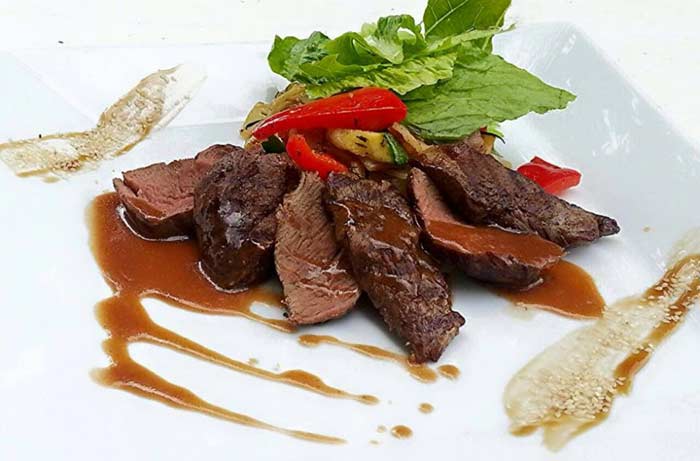 Kangaroo meat is similar to beef, although less fatty. It has more iron, omega-3 acids, but steak cooking is a real art. It is worth almost keeping track of it and it dries up hopelessly. However, kangaroo meat dishes, and above all steaks, are a typical tourist dish. The average Australian doesn't eat it at all, so that's a fact.
Chicken Parmigiana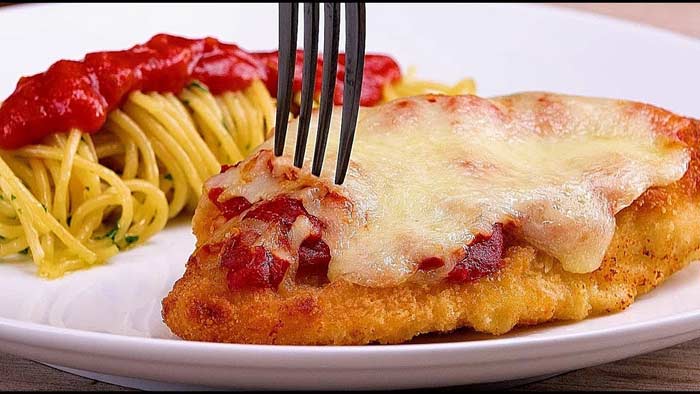 The Australian Parmigiana is not at all the same as the European one. Yes, there is an eggplant option for vegetarians, but the meat version is chicken schnitzel smeared with tomato paste, sprinkled with grated cheese, and sometimes topped with a slice of prosciutto.
Grilled sausages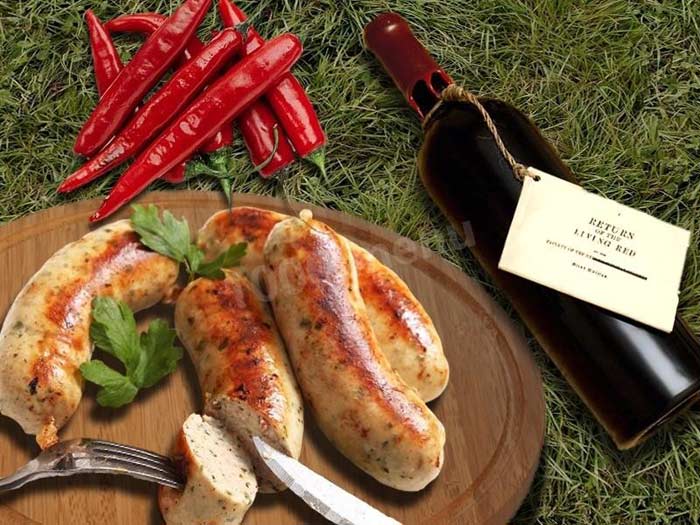 Oh, Australia is a sausage country, especially grilled sausages. For their manufacture, minced beef or pork is used, sometimes something more exotic. Wrap the sausage in a loaf of bread, add the fried onions, sauce and the Australian grilled sausage is ready.
Burger with additive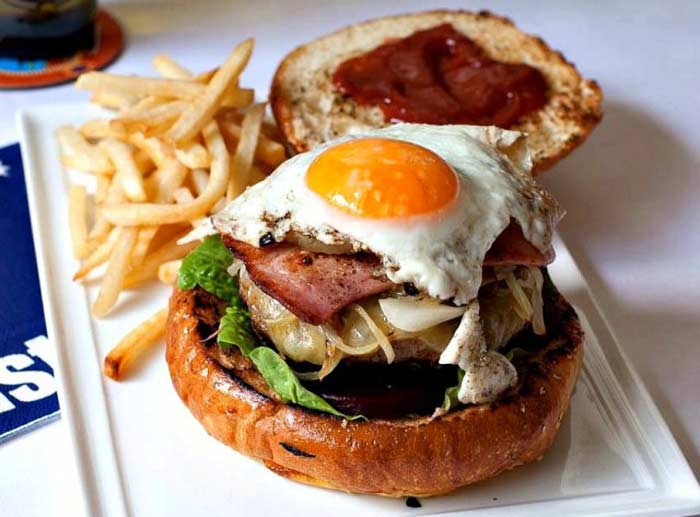 Australian burgers are much more substantial than European ones. In addition to the obligatory meat, salad, onion, sauce, a piece of pineapple, scrambled eggs, and pickled beets are added to the bun. It only remains to add that Australians are very fond of burgers, so that this particular dish is considered by some to be the "number one" in Australia.
Fried barramundi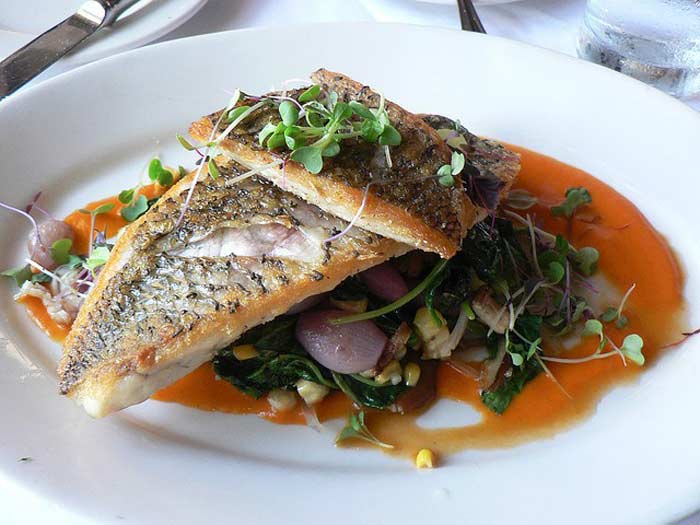 Barramundi is not only a symbol of Australia but also a very tasty fish. Australians fry it skin-side down, so it is very easy for bodybuilders to get rid of those extra calories – just remove it.
Australian meat pie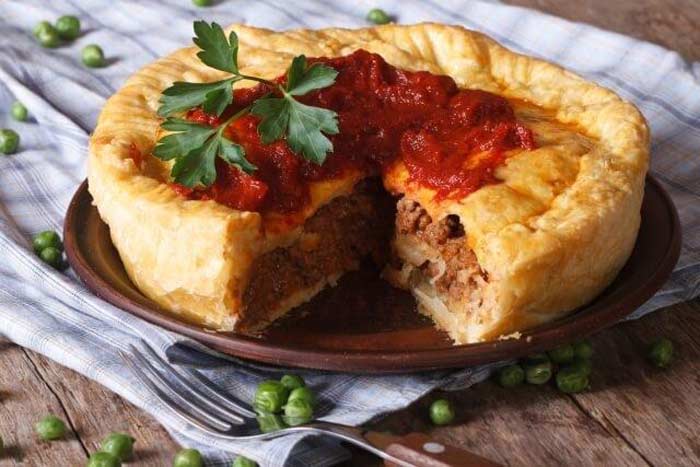 Australians usually make small 'one-eater' pies. This is done from two types of dough (sand bottom, puff top), and between them put a lot of filling – simply stewed meat or with mushrooms. The picture is completed with a sauce, mint, or tomato.
Toast with vegemite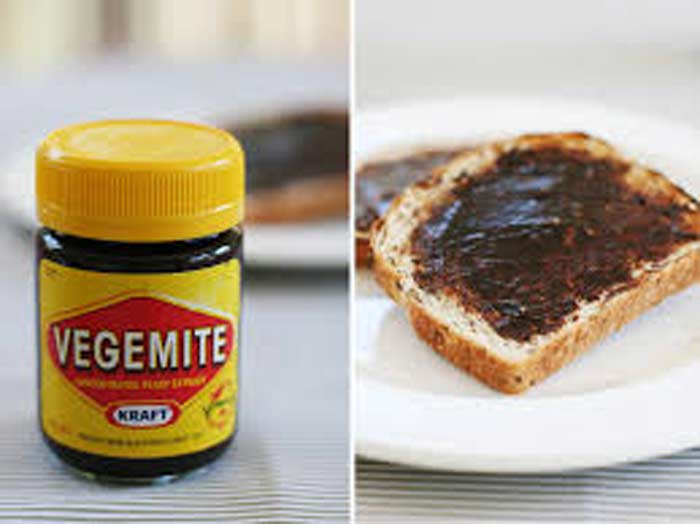 Wedgie is a very specific Australian yeast extract sauce that is usually spread over toast. In terms of popularity, we can compare, perhaps, with peanut butter in the United States, but vegemite is of a completely different kind – it is viscous, salty, and tastes like concentrated beef broth.
Lamington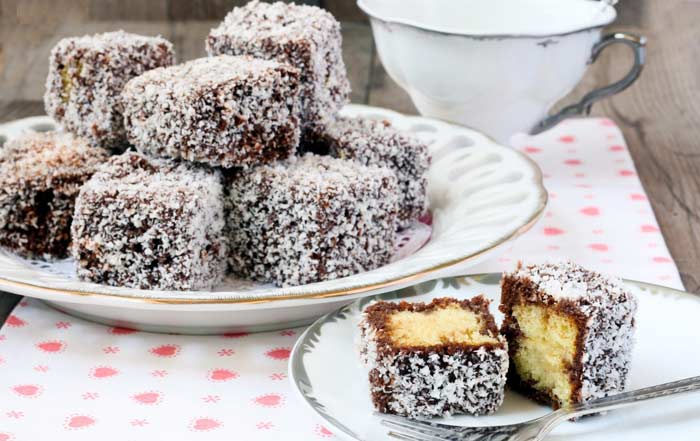 Australian national pastries are pretty millet to cook – there is no specificity in the recipe. These are pieces of biscuit that are dipped in chocolate sauce and then in coke shavings. It is allowed to cut into pieces and coat with jam or whipped cream – in any case, it turns out very sweet and very tasty.
Pastry "Pavlova"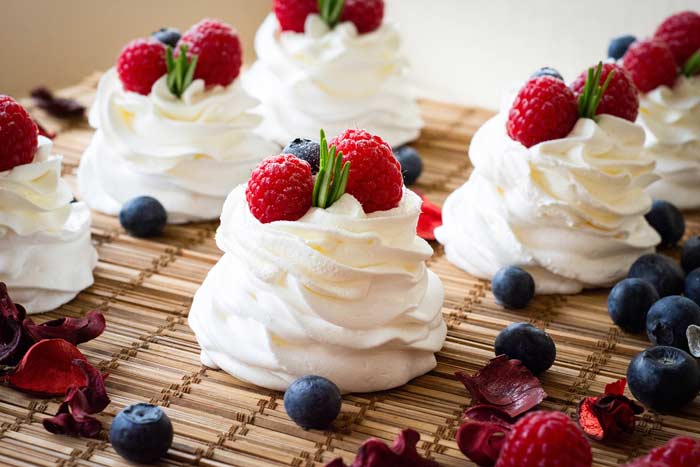 If the Australians cherish the Lamingtons for themselves, then they presented Pavlova to the world. According to legend, the cake was invented to celebrate the visit of the famous Russian ballerina to Australia. Since then, the sweetness based on the meringue and fresh berries has been popular all over the world.
Also Like