Azerbaijan is a distinctive country with an ancient history. This region is unique. Due to its geographic location, it is equally close to the Middle East, the Transcaucasus, and Eastern Europe. For many centuries, this state has been enriched with traditions, sights, and historical monuments of different cultures. The country's cuisine has collected the best qualities and traditions of the peoples inhabiting it. Thanks to this, Azerbaijani cuisine is considered one of the most delicious in Western Asia and the Caucasus. What dishes should you definitely try in Azerbaijan?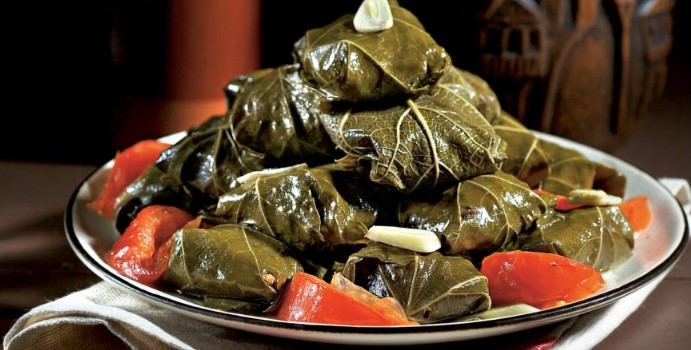 Shah-Pilaf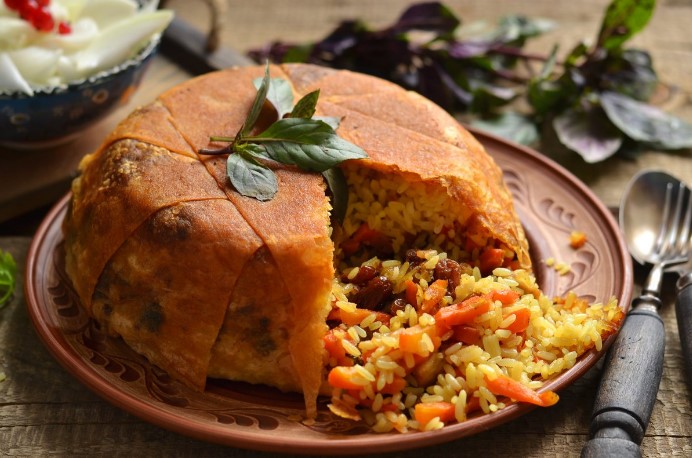 Shah pilaf is also called Royal pilaf, and this national dish has many cooking options; each region of the country has its own recipe for this dish. In many recipes, in addition to rice and meat, dried apricots, raisins, chestnuts are added. "Shah of solemn tables", as it is called, is the main pride of Azerbaijani cuisine. A must in "Shah-pilaf" is a delicious crispy lavash crust, in which pilaf is cooked. This is just insanely delicious pilaf – fragrant and tender, crumbly rice, soaked in oil, meat is soft, and fruits give a sweet and sour accent.
Dolma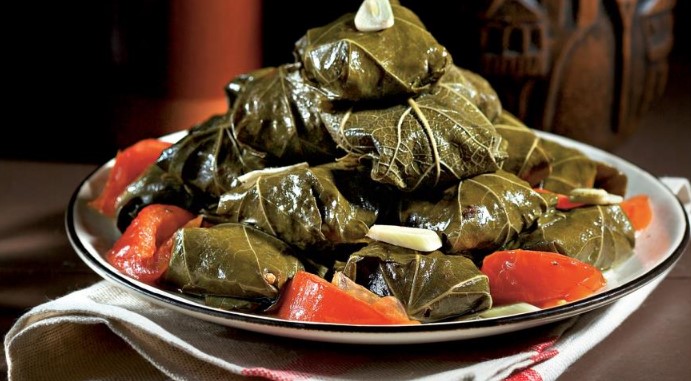 What else, if not this word, most accurately characterizes one of the most colorful cuisines in the world? The only pilaf is probably more popular.
Piti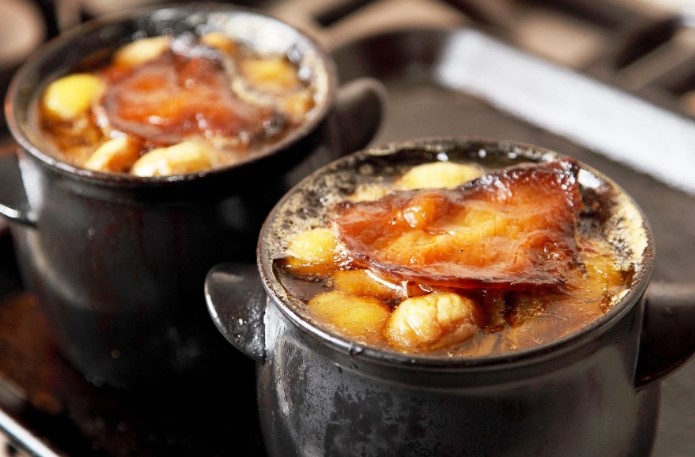 Azerbaijani national lamb soup cooked in a sealed earthenware dish in the oven. For cooking, a low clay pot with a volume of about 1 liter is usually poured from the inside.
Lula Kebab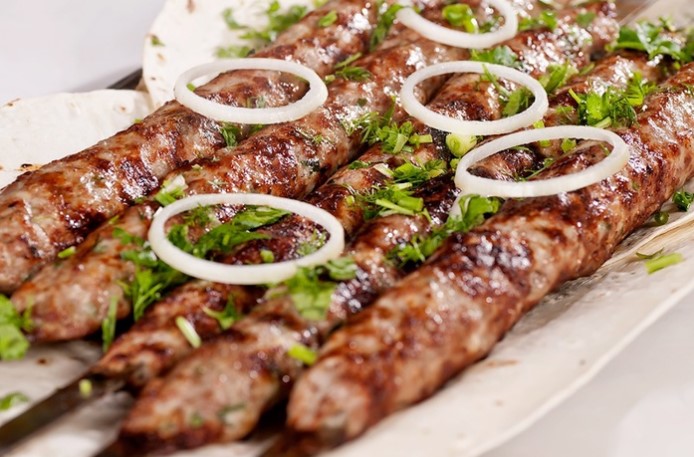 Traditional Lula Kebab is made from lamb and onions. In this case, the lamb should be quite fat, and a lot of onions will be required. Unlike cutlets, no eggs or bread are placed in kebabs.
Baklava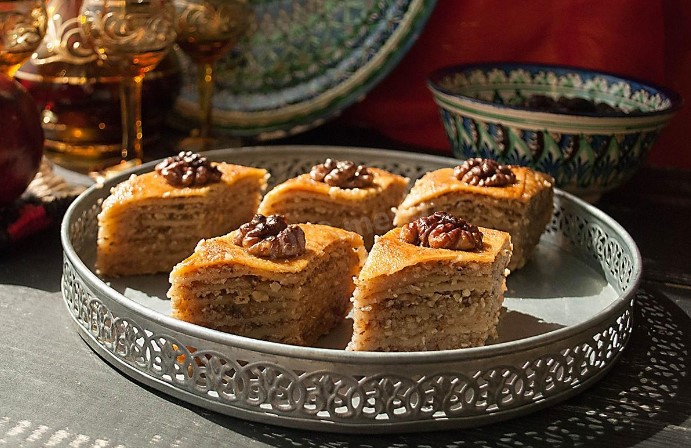 There is nothing tastier than real, tender Baku baklava!
Kutaby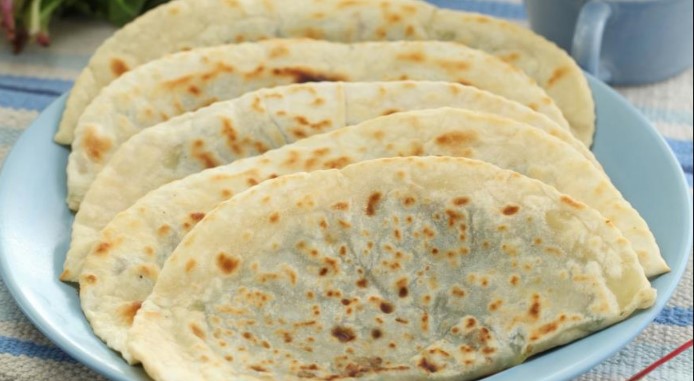 Not a single person will refuse hot, crispy, buttered, and served with cold gatyk and Ismayilli sumach kutab!
Dushbyara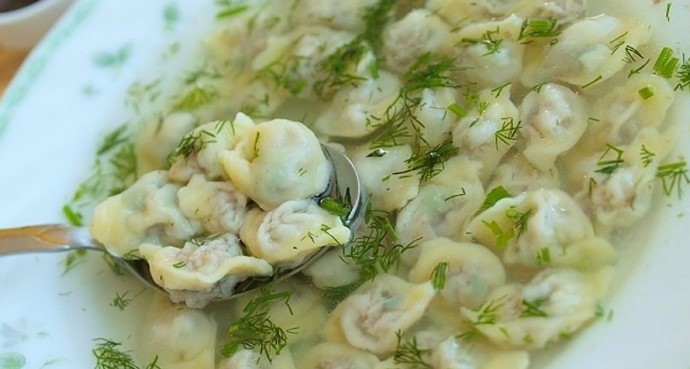 This is a broth with small dumplings. As is customary for a good Azerbaijani housewife, 10-12 pieces should fit in a tablespoon.
Kufta-Bozbash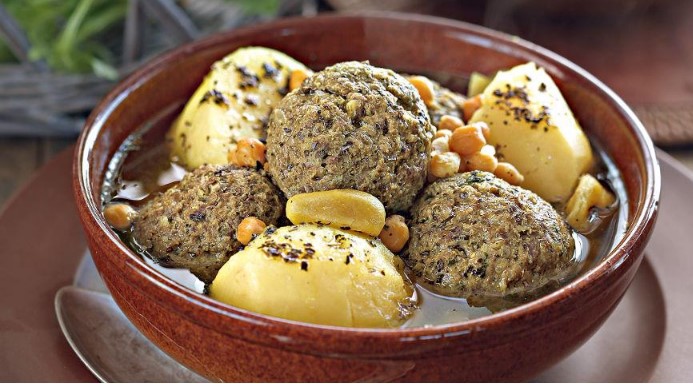 This dish is good because it is served on the table both as a first and as a second course. It is so satisfying that usually after it you can only serve well-brewed tea with jam.
Shekerbura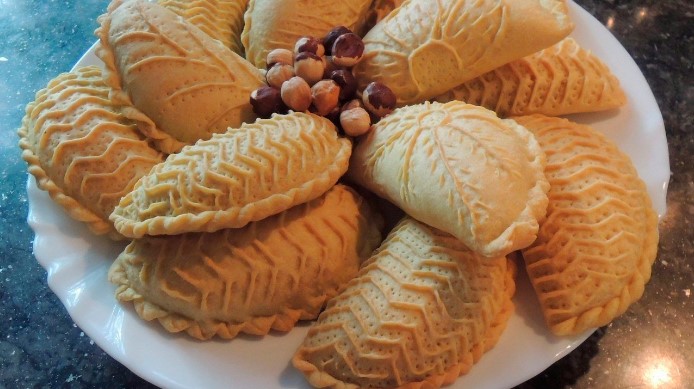 Yeast dough pies with nut-sugar filling. Shekerbura is traditionally prepared for the Novruz Bayram holiday.
Sheki Halva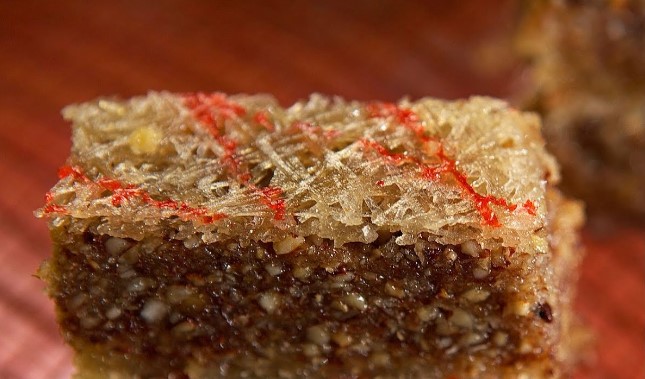 You can taste it only in Azerbaijan. There are many recipes for Sheki halva on the Internet, but the real Sheki halva can be enjoyed only in the city of the same name. The fact is that the secret of its manufacture is known to those for whom halva cooking has been a family business for 200 years.
Also Like