20 Interesting Facts About Avocado
by Editorial Staff
It is not for nothing that these fruits are used in the production of various medicines - their beneficial properties have been known to mankind for a long time. Although overeating with them, of course, is also not worth it. What do you know about avocado? We will tell you 20 interesting facts about him, and if you have something to add, be sure to leave your comment under this post!
Facts About Avocado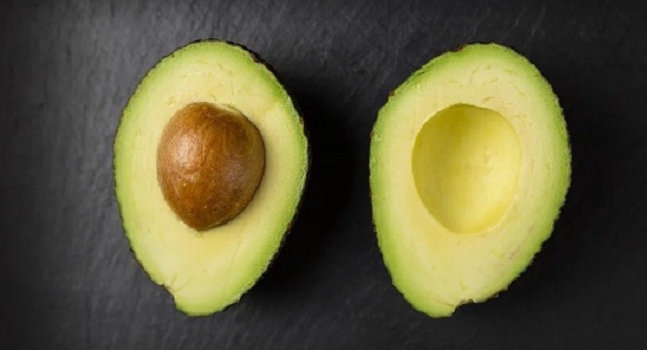 In Mexico, soups are cooked with avocados, second courses are prepared. Since this fruit has a neutral bland taste, it adapts well to any set of products and is often the basis for sauces, dressings, pates, cocktails, and even ice cream.
The pulp of ripe fruits has a delicate consistency, the taste vaguely resembles a mixture of butter with mashed greens. Sometimes there is a nutty flavor reminiscent of pine nuts.
A medium-sized fruit contains about 10 g of pure fiber, which is represented by soluble and insoluble fiber. Of the total amount of fiber, 75% is insoluble, which accelerates the passage of food inside the body. The remaining 25% soluble gives a feeling of satiety.
The Guinness Book of Records in 1998 officially named the avocado the healthiest fruit in the world.
The first evidence of the consumption of avocados in food dates back to about 10,000 BC. This tree appeared in South America.
The trees on which the avocado grows can reach 20 s in height.
From the point of view of botany, this tree is the closest relative of the very laurel, from which wreaths were made in Ancient Greece and Ancient Rome.
Although avocados grow on trees, they become fully ripe only after they are picked from the branch. Waiting for this day, an avocado can hang on a branch for up to 18 months, and nothing will happen to it.
The most common avocado variety is called Hass and is named after the American postman Rudolf Hass, who discovered an avocado tree with delicious fruits in his yard and patented it in 1935. All Hass avocado trees are descended from the same tree, and it still bears fruit.
The leaves, peel of the fruit and the seed of the avocado contain the fungicidal toxin persin, which is dangerous for both animals and humans.
There are 400 varieties of avocados in the world, and they all vary in color, size, and weight. Avocados familiar to us are the average option, the weight of each fruit is about 250 grams, give or take.
It used to be that banana was the champion in the potassium content, but avocado pushed it out of the top spot. 100 grams of banana contains 10% of the daily potassium intake for an adult, while avocado contains as much as 14%.
Because avocado is rich in vitamins, minerals, healthy fats, and other nutrients, it has "anti-aging" properties - the aging process slows down, thereby preserving youthful skin.
Avocado is an excellent treat for people suffering from diabetes mellitus, as it contains less than one and a half percent of sugars, but it contains a lot of vitamins and minerals that are beneficial to health and strengthen immunity.
The name "avocado" was given to this fruit by the Spaniards, who were the first Europeans to taste it.
For all its fat and high-calorie content, avocado is a dietary product. In addition, it contains absolutely no cholesterol and carbohydrates, and all the fats in its composition are 100% assimilated.
Some peoples of South America consider the avocado to be the strongest aphrodisiac, so the newlyweds are given these fruits at the wedding. In Asia, for the same purpose, mangoes are usually presented as a gift.
Avocado contains so much protein that it can completely replace meat dishes.
This is a southern fruit, and it does not like cold, so it should be stored at room temperature. It will deteriorate faster in the refrigerator.
If the avocado is subjected to prolonged heat treatment, it begins to taste bitter. Therefore, it is preferable to use it raw, and if cooked, then not for long.
Also Like
Comments for "20 Interesting Facts About Avocado"