The dishes of Armenian cuisine are an unimaginable pleasure for a gourmet and an excellent accompaniment to elite alcoholic drinks of Armenian production. The cuisine of Armenia is considered one of the oldest in Europe and is distinguished by a large number of spices, sauces, and salt. Traditional Armenian dishes are distinguished by a complex range and pungency, as their recipes have been improved over the centuries.
10 Popular Dishes of Armenian Cuisine
Khorovats - Link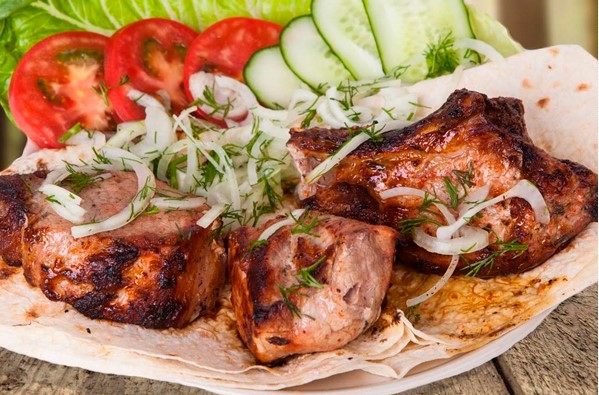 Khorovats is a unique dish of Armenian cuisine and one of the most beloved dishes of the Armenian people, which is a fragrant, soft, and incredibly tasty pork barbecue. Of course, shish kebab is prepared in many countries, and in Transcaucasia for every nation, shish kebab is a national dish. Nevertheless, the Armenian version of this meat dish - khorovats - is distinguished by its unique characteristics. First of all, it should be noted that special meat is used for the khorovats - only the rib part of the carcass, which is called the chalagach. The main praise for any cook and a sign of a properly cooked kebab is the fact that meat is capable of "melting in your mouth". This is how the Armenian khorovats can be characterized.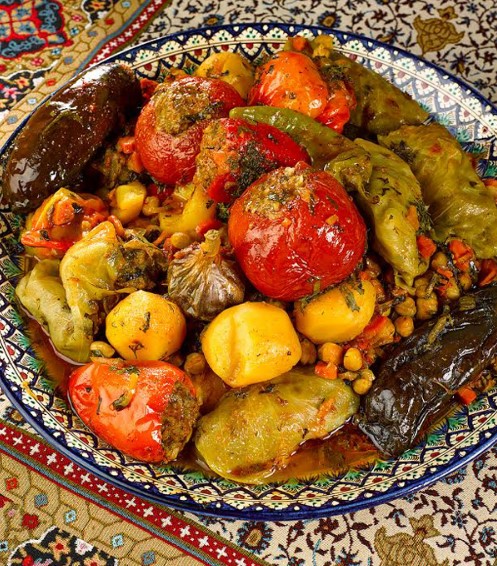 Dolma is a traditional dish of Armenian cuisine, which, according to one of the versions, was first prepared in the ancient city of Echmiadzin - a shrine and spiritual center of Armenia. Unlike traditional types of dolma, common in many countries of the Caucasus and Asia, Echmiadzin dolma is prepared not from grape leaves, but from various vegetables. So, bell peppers, tomatoes, eggplants, and other vegetables stuffed with a mixture of chopped lamb, rice, onions, and spices are used for stuffing. Before cooking, the minced meat must be slightly salted so that the dish does not turn out bland.
Etchmiadzin Kufta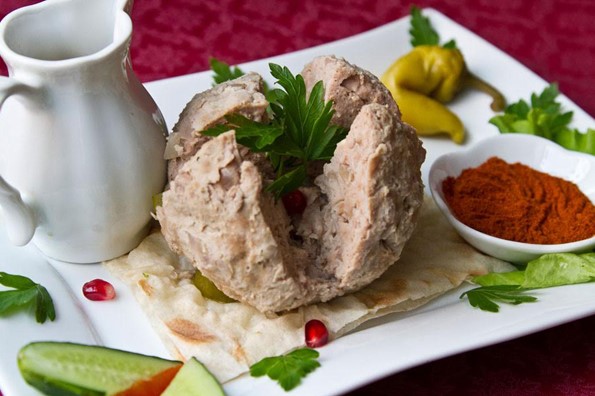 Echmiadzin kufta, or meat kufta, is the most tender beef balls, seasoned with butter and hot pepper. Kufta is one of the symbols of Armenian cuisine and a frequent guest at a festive feast in honor of a wedding or other celebration.
Ishkhan in Lavash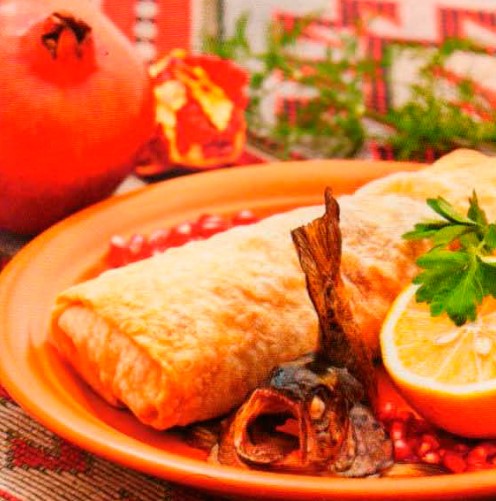 Ishkhan, or Sevan trout, is the most popular type of fish in Armenian cuisine, found only in this country. Lake Sevan is considered the only habitat for this species of freshwater fish. In addition, Sevan trout are bred in fish hatcheries, since it is currently included in the Red Book of Armenia under category I. Translated from Armenian, "Sevan" means "prince", which is really very suitable for this type of fish.
Khashlama - Link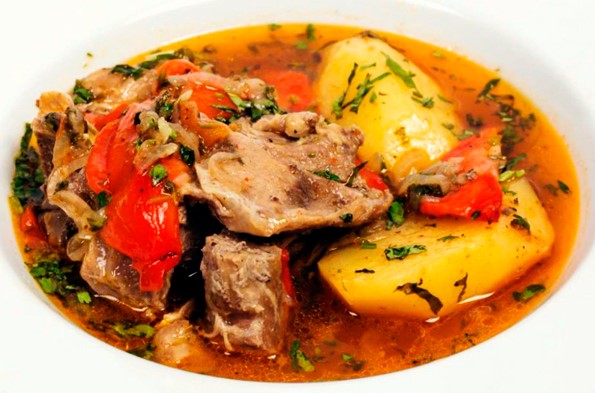 Khashlama is one of the oldest meat dishes in Armenian cuisine, which is boiled meat with vegetables in broth, seasoned with herbs and spices. Today it is often put on the festive table, but once upon a time, it was considered the main food of the poor mountaineers.
Basturma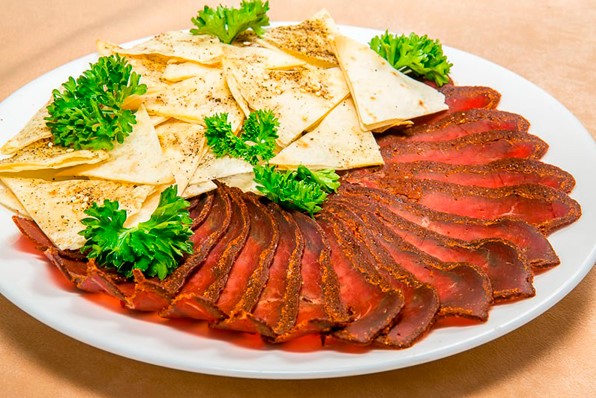 Basturma is one of the most original national dishes of Armenia, which is a cured beef tenderloin. According to the legend, the basturma recipe was invented by the brave warriors of Chingiskan, who put pieces of meat (most often horse meat) under the saddle. Under the weight of the rider, the meat was pressed, lost moisture, soaked in the salted sweat of the animal, and turned into a nutritious product with a long shelf life. Several centuries later, the meat acquired a fragrant spice crust and turned into a real delicacy.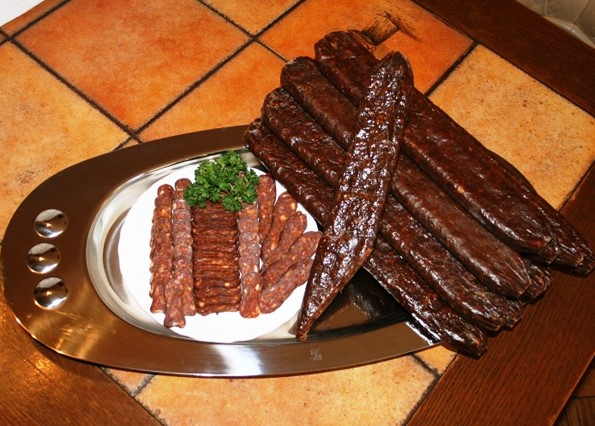 Sujuk is an equally famous dish of the Armenian people from beef meat, which is a type of sausage and is famous for its pungent taste and special aroma of spices. Unlike traditional sausage, sudjuk is not smoked, but dried, which guarantees its authentic, memorable taste. To prepare sujuk, beef is prepared in the same way as for basturma and then twisted into minced meat with the addition of ground spices (nutmeg, cardamom, pepper) and garlic. The minced meat obtained is stuffed with beef intestines and pulled over with ropes. In this state, the future delicacy is dried for a long time - from 30 to 40 days, after which it is served as a delicious cold snack.
Lula Kebab - Link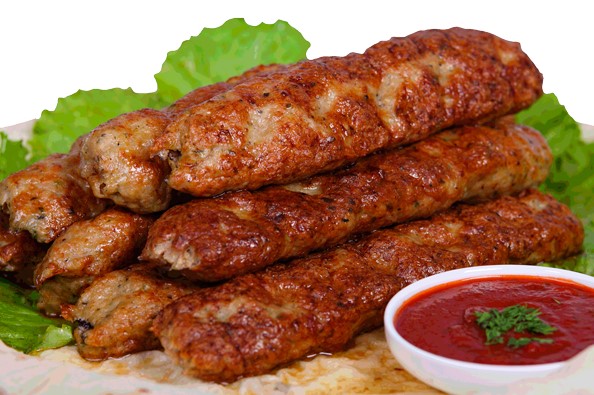 Lula kebab made from crayfish necks is one of the most original and at the same time very simple dishes of the national Armenian cuisine. This amazingly delicious hot appetizer belongs to the dishes of coastal cuisine, it is prepared mainly in the coastal regions of the legendary Lake Sevan, and the basis for the dish is the famous Sevan crayfish.
Khash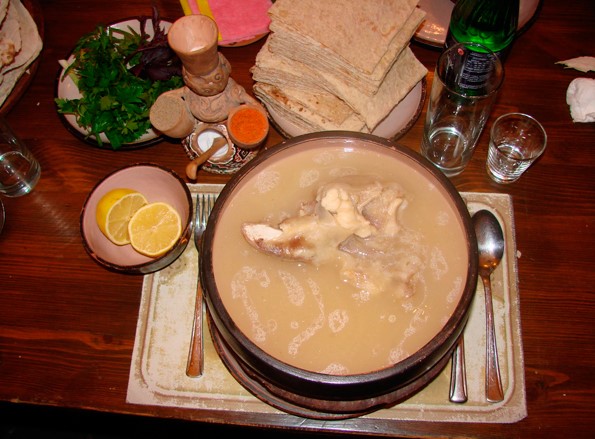 Khash is a traditional dish of Armenian cuisine, which later spread throughout the Caucasus and Transcaucasia. It is a rich broth made from the bones of a beef leg with added tripe.
Hapama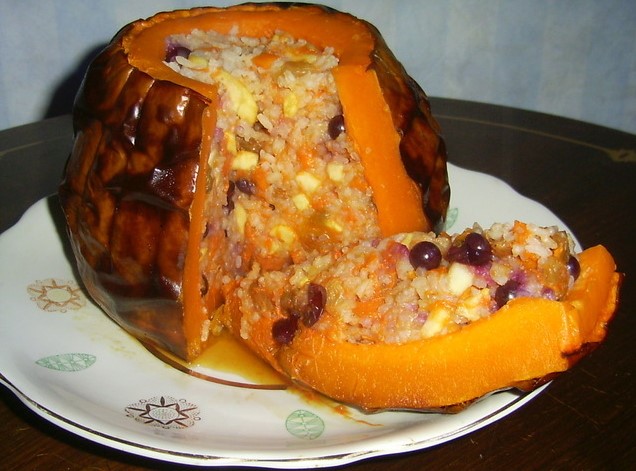 Hapama is an interesting combination of ingredients: pumpkin stuffed with rice, dried fruits, raisins, nuts, etc.
Also Like