Armenian Lavash
by Editorial Staff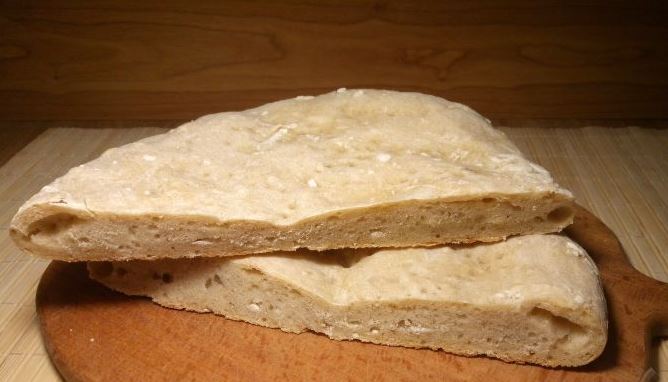 Lavash is an ancient national Armenian bread that has practically no crumb. This recipe will tell you about how to cook Armenian lavash in the traditional way.
Cook: 10 hours
Ingredients
Flour – 450 g
Water – 150 ml
Sourdough – 50 g
Salt – 1 pinch
Directions
Armenian lavash is baked from 1st or 2nd-grade wheat flour, as well as from whole grain flour. The flour is sifted through a fine sieve.
Then add water and salt to the dough. Sour sourdough (old dough) is also added to it. Knead the dough into pita bread.

Fermentation of lavash dough usually lasts 1.5-2 hours at a temperature of 30-32 degrees. If the temperature is lower, then the fermentation time of the dough increases significantly (up to 6 hours). The dough should at least double.
For traditional lavash, the finished dough is cut into pieces weighing about 500 g, giving the pieces a rounded shape. After that, the dough is rolled into round cakes.
If you need pita pieces of bread of an elongated shape, then the cakes are thrown in the hands so that they become thinner and take on an extended shape. Then these cakes are stretched out on an oval soft pillow 70-80 cm long, 35-40 cm wide.

Prepared pita bread is left for proofing for 10-15 minutes. Lavash is baked in the oven for 15-20 minutes at a temperature of 220 degrees.
Also Like
Comments for "Armenian Lavash"