Green Lavash
by Editorial Staff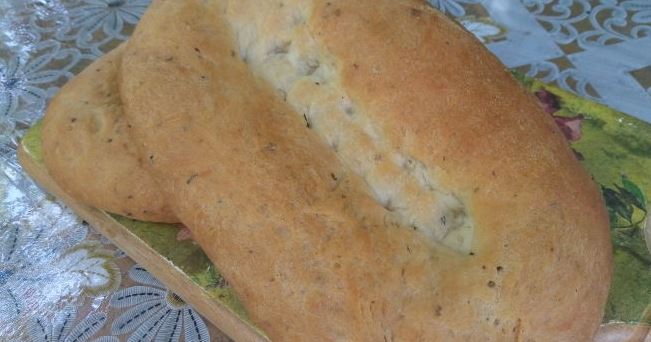 Fragrant lavash with herbs. And from what green lavash can be made, we will now tell you.
Cook: 2 hours 40 minutes
Servings: 2
Ingredients
Wheat flour – 250 g
Dry yeast – 10-11 g
Honey – 1 teaspoon
Salt – 1 teaspoon
Provencal herbs – 1-2 teaspoon
Warm water – 125 g
Olive oil – 2 teaspoon
Directions
For the dough, sift the flour through a sieve into a large bowl and mix thoroughly with the yeast. Add honey, salt, herbs, oil, and water.

Mix all ingredients for 5 minutes by hand or using a mixer with dough attachments, first at the lowest and then at the highest speed until a smooth dough is obtained.
Sprinkle the dough with flour, cover, and place in a warm place until it is suitable (1-1.5 hours). Remove the dough from the bowl and knead a little again on a lightly floured work surface.
Roll out two oval flat cakes (25×15 cm) from the dough. Cover the baking sheet with baking paper. Put each pita bread on a baking sheet. Cover the dough again and place in a warm place until it is even better (40 minutes).
Turn on the oven. Make grooves in the cakes with your finger and grease or sprinkle the dough with olive oil. Bake the pita bread, placing the baking sheets in the oven in turn (in hot air, at the same time). Upper / lower light: 200-220 ° C (preheat). Hot air: 180-200 ° C (with preheat). Gas: 4 division (with preheating). Baking time: 15-20 minutes per baking sheet.

Remove the lavash from the paper on which it was baked, and put it to cool on the wire rack. Fragrant green lavash is ready!
Also Like
Comments for "Green Lavash"