Lavash Roll with Salmon
by Editorial Staff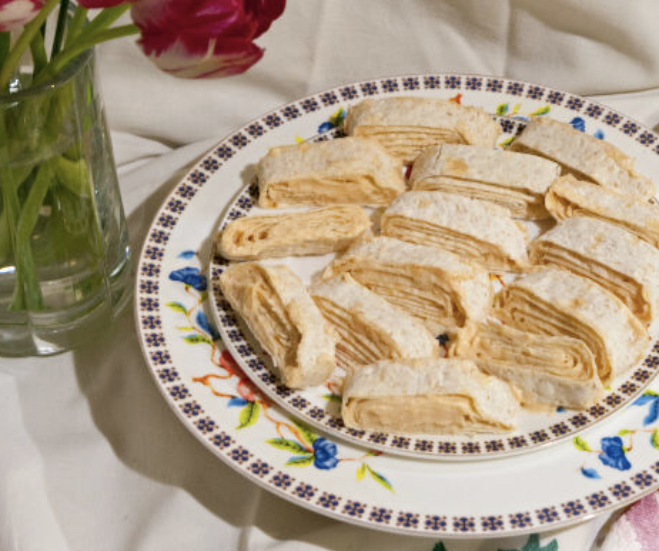 Lavash roll stuffed with lightly salted salmon and butter is a popular snack for the holidays. Cooking fish rolls from lavash does not require much time and culinary skills.
Ingredients
Thin lavash – 1 sheet
Lightly salted salmon – 300 g
Butter (room temperature) – 100 g
Directions
Prepare products for a pita roll with redfish.

Cut lightly salted salmon into medium cubes – since a spread will be made from it in a blender, there is no need for too small slicing.
Place the diced salmon in a blender and add the butter. It is best to add softened butter at room temperature, but cold butter can also be used if cut into cubes.
Grind the salted fish with oil into a homogeneous mass.
Unfold a sheet of pita bread and evenly distribute the fish filling-spread, without smearing the edges, so that later, when folding, the filling does not come out.
Gently roll a pita bread roll with fish. It does not need to be "pulled" too much.
Wrap the pita bread with foil so that it does not dry out. Remove the roll from pita bread with salmon for half an hour in the refrigerator.
Cut the fish roll into portions – about 15-20 pieces should be obtained from one roll.

A simple and quick snack roll of lavash with salmon is ready! Serve slightly chilled, with salad or herbs.
Enjoy your meal!
Also Like
Comments for "Lavash Roll with Salmon"