Lavash Chips
by Editorial Staff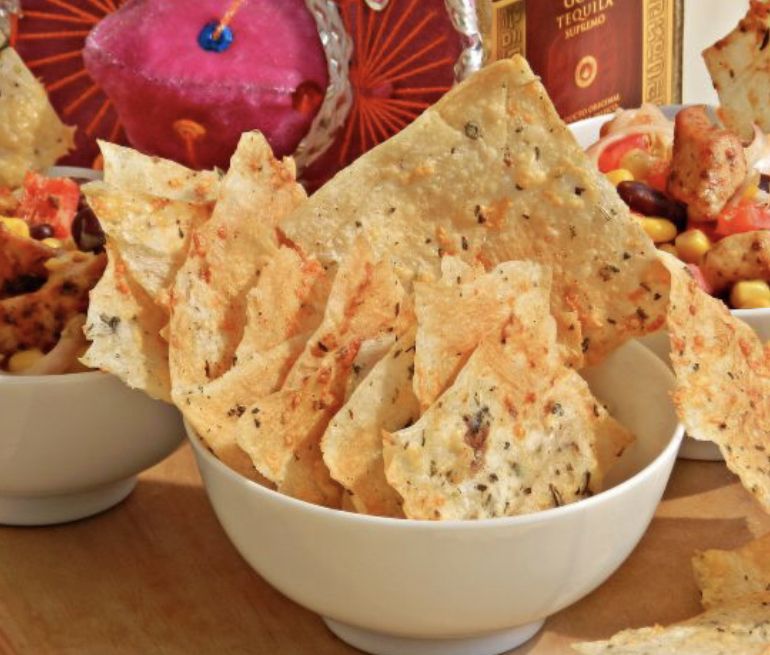 Delicious and crunchy pita chips are prepared without harmful ingredients. You can add any flavor and aroma to lavash chips using the spices you like.
Ingredients
Thin lavash – 2 pcs.
Sour cream – 150 ml
Hard cheese – 50 g
Provencal herbs – 2 tablespoons
Salt to taste
Ground black pepper – to taste
Directions
Mix sour cream with salt, pepper, and dry herbs.
(Since the lavash itself has a neutral taste, the chips will taste like the used spices. You can also make your chips more or less salty.)
Grate cheese.
Spread the lavash on a dry baking sheet. If the pita is large, like mine, cut it into 2 parts so that it fits on the baking sheet. Using a brush, brush the pita bread with a mixture of sour cream, salt, and spices. Sprinkle with cheese on top.
Cut the pita bread right on the baking sheet with scissors, first into strips, then into rhombuses or triangles. Bake pita bread in the oven at 180 degrees for 5-10 minutes.
Once the chips are browned, they are ready. Remove the baking sheet from the oven, put the chips on the wire rack, and cool. A fairly large amount of crispy and aromatic chips is obtained from two thin pita pieces of bread.
Lavash chips are ready.
Enjoy your meal!
Also Like
Comments for "Lavash Chips"