Belarusian cuisine! How many feelings this phrase evokes in anyone who once got acquainted with national Belarusian dishes. Juicy, appetizing, hearty Belarusian food is no doubt popular with everyone. Traditionally, many Belarusian dishes are made from potatoes, perhaps the most popular vegetable in the country.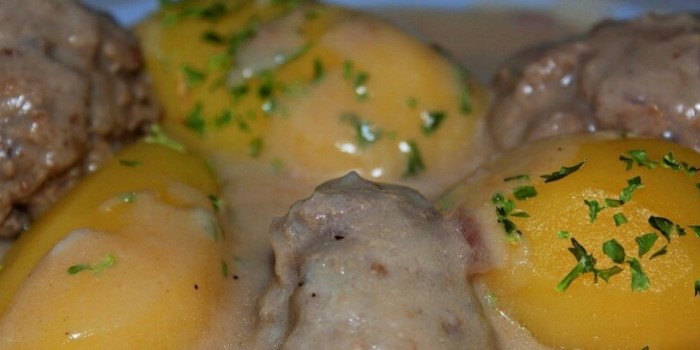 Potato Pancakes (Draniki)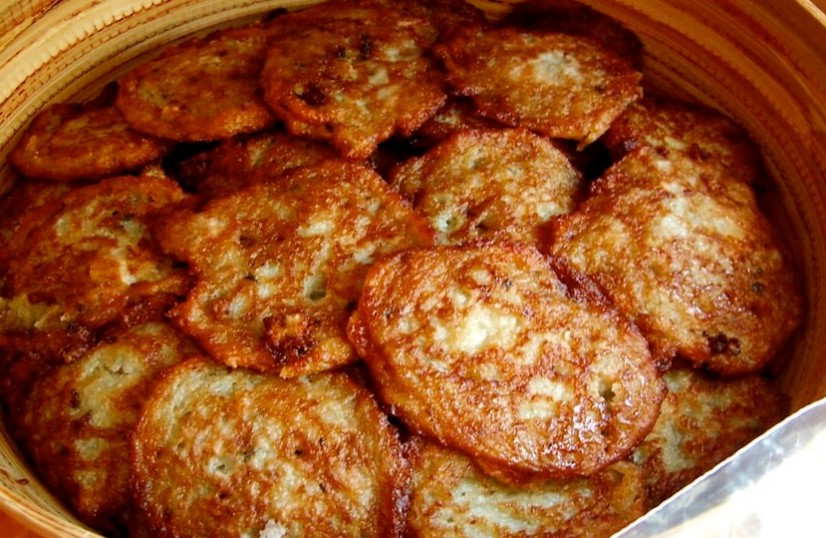 The most popular dish of Belarusian cuisine. Traditional pancakes are made only from potatoes with salt and fried in lard. Potatoes in Belarus have always been special, starchy, so there was no need to reinforce them. Today, eggs and flour are often added to potato pancakes, and for taste – onions, bacon, mushrooms, or something else. Belarusian pancakes are worth trying with sour cream and dill. In restaurants, these delicious potato pancakes are often served in pots. If you love meat, try potato pancakes with juicy meat filling.
Babka (Potato Casserole)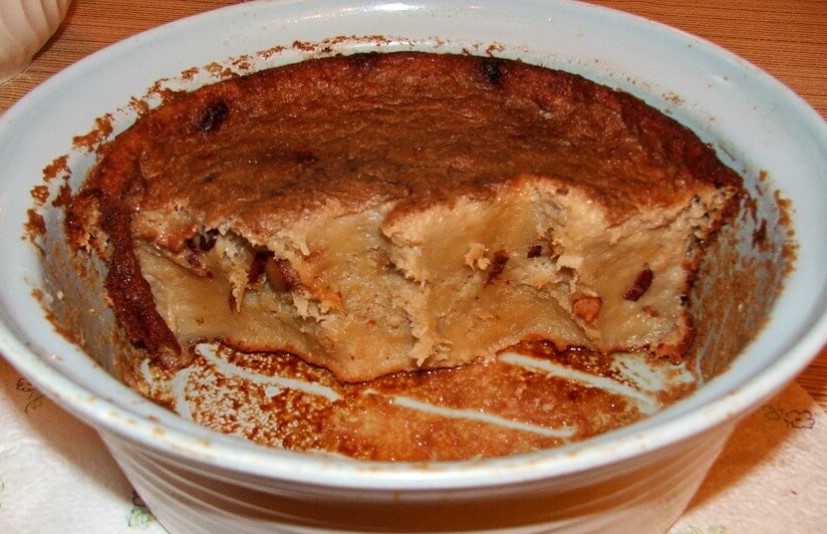 Delicious potato casserole made from grated potatoes with meat and onions. Try babka with sour cream or wash it down with milk. The latter may seem strange, but this is how it is done in traditional cuisine.
Cracklings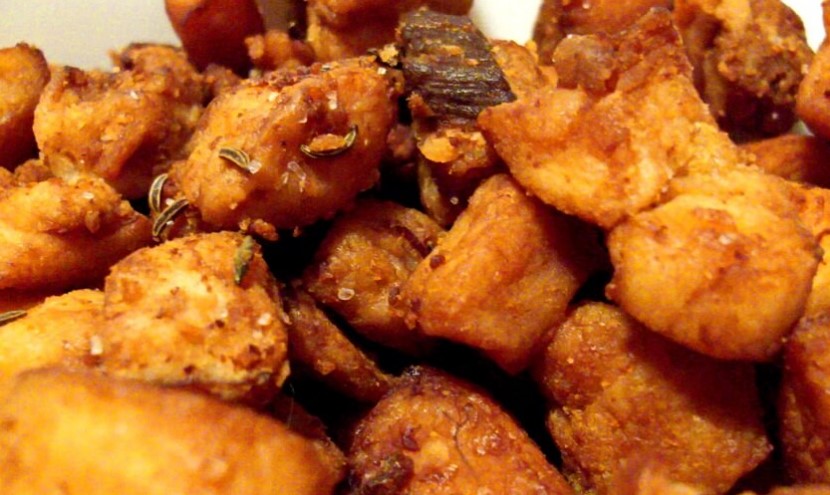 The Belarusian version of this dish differs from any others and therefore is considered national. Pieces of fatty pork with lard are fried in a pan greased with lard until crisp. They are then mixed with boiled or fried potatoes. The second option is more common. Crispy fried onions are also added here. This, of course, is not the healthiest dish in the world, but it is still worth trying in Belarus at least once.
Machanka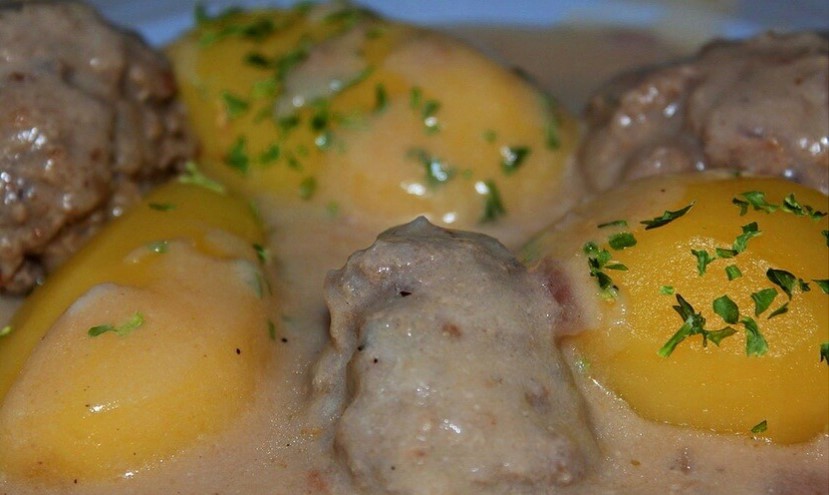 It's either gravy or a stand-alone dish. In the first case, machanka should be tried with something satisfying: for example, potatoes, potato pancakes. It is a sauce made from small pieces of meat scraps: greaves, small pieces of sausage or ham, meat pieces from bones or ribs. All this is cooked with onions, spices, sometimes with mushrooms. Machanka is considered an independent dish if potatoes or meat are poured over it, which are then baked in the oven. We advise you to try it – it's very tasty!
Holodnik (Cold Beet Soup)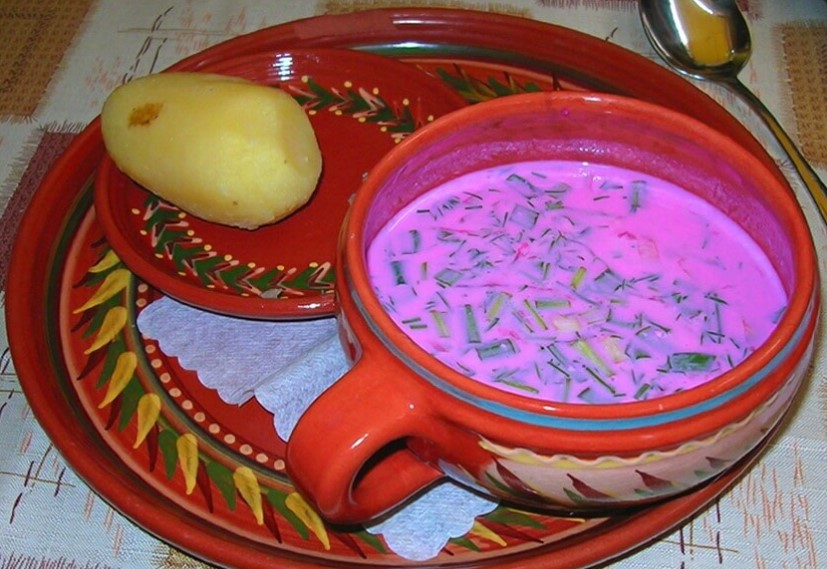 This soup is worth trying in Belarus in summer. The basis of the dish is beet broth with kvass. It contains beets, potatoes, eggs, cucumbers, radishes, and a lot of greens. Served with sour cream.
Zhurek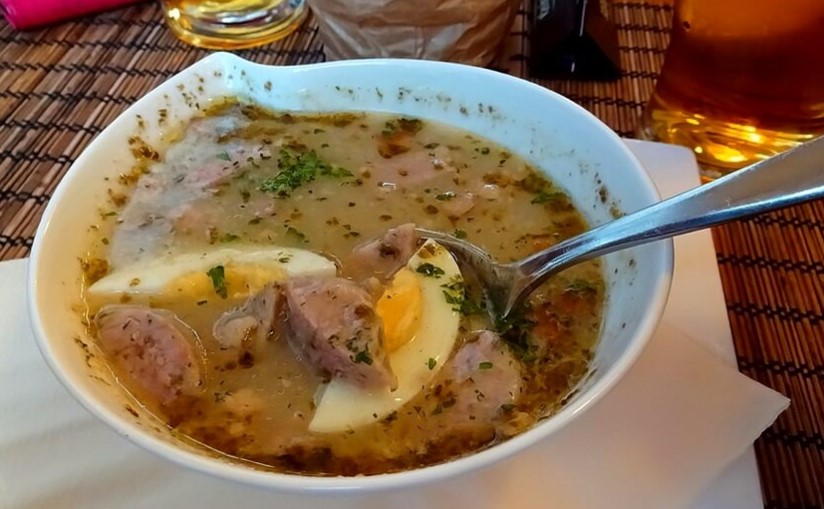 The main soup of Belarusian cuisine. One of the few traditional dishes prepared without potatoes. It is worth trying in Belarus in the cold season – it is rich, hearty, warming. A zhurek is prepared on the basis of sourdough of oat flour with rye bread, which is mixed with meat and vegetables, and then simmered over the fire. It is worth trying this Belarusian dish with sour cream and herbs, snacking on classic dumplings. In restaurants of national cuisine, you can order zhurek in bread.
Dumplings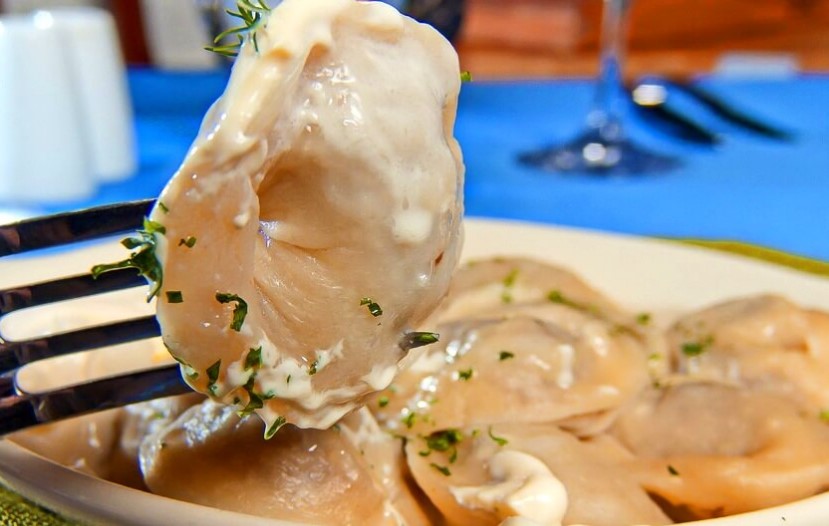 A traditional dish of Belarusian cuisine. Classic dumplings are prepared "empty" – balls of potato dough (there are a lot of potatoes, almost no flour), boiled in water, which are usually served with sour cream, fried onions, herbs. Also in Belarus, it is worth trying the soup, which includes dumplings.
Baked Omelet (Drachona)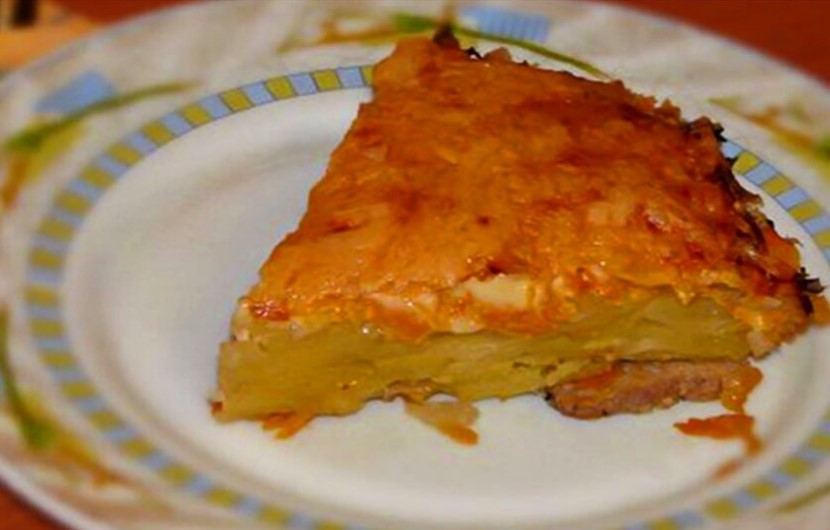 Delicious omelet with potatoes, a little flour, often with cracklings. It is cooked in an oven, then cut into pieces. Often served with sour cream or milk. Be sure to try the classic drachona or the minced meat casserole. As a rule, it is always present in restaurants of national Belarusian cuisine.
Nalistniki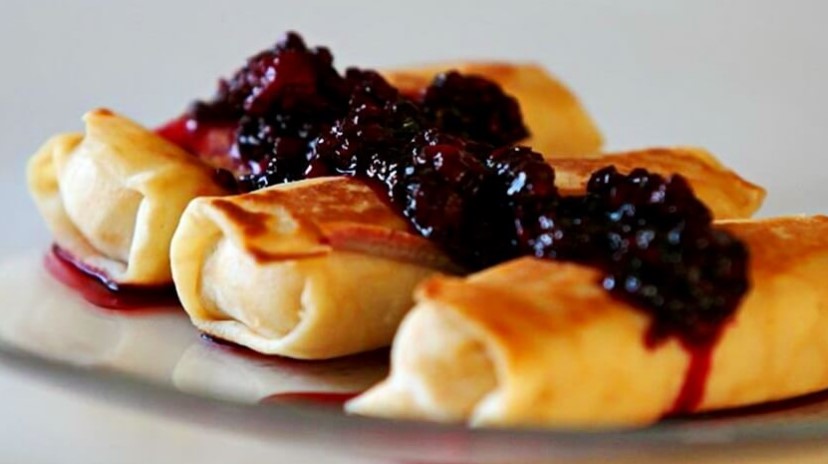 In appearance, this Belarusian dish is easy to confuse with pancakes. However, patches are made from unleavened egg dough with a lot of filling: homemade cottage cheese, sour cream, potatoes, mushrooms, meat, or something else. The base, unlike pancakes, is very thin and has almost no taste. Rather, it serves to conveniently serve the filling.
Kulaga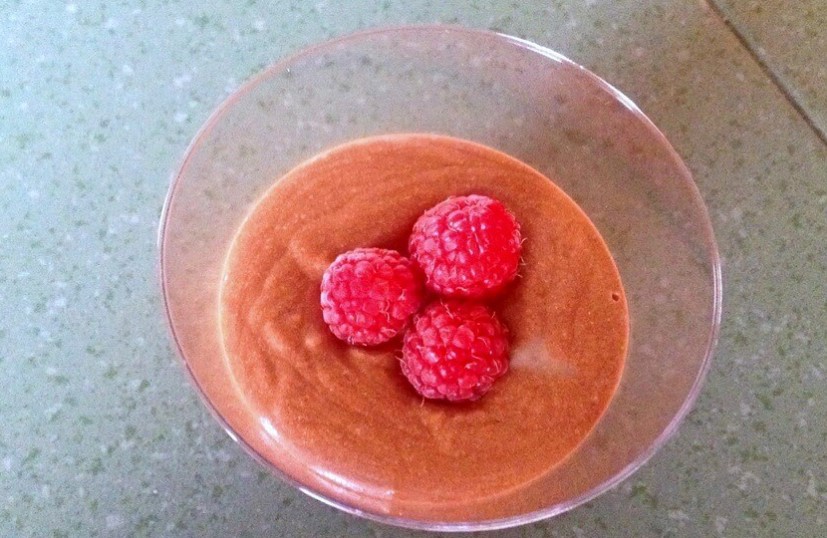 The main dessert of Belarusian cuisine, which is a must-try for all those with a sweet tooth. A mix of wild berries (usually strawberries, lingonberries, blueberries, raspberries) with rye flour and a little sugar or honey. The dish is baked in the oven but served cold.
Also Like