The Most Delicious American Cheesecake
by Editorial Staff
There are many recipes on how to make a cheesecake, but I want to share with you the simplest and most delicious American cherry cheesecake recipe.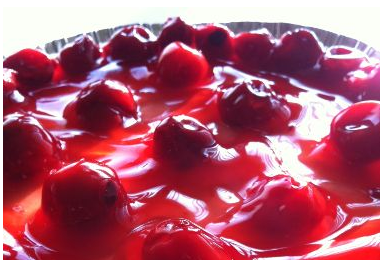 Cook: 1 hour 20 mins
Servings: 8
Ingredients
The foundation:
300 gr. cookie crumbs (or ready-made cheesecake crust)
2 tbsp sugar
100 g butter
Filling:
500 gr. mascarpone (cream cheese)
120 g sugar
2 eggs
1 teaspoon vanilla extract
1 can of cherries (sweet cherries)
Directions
For the base of the cheesecake, you can use cookie crumbs or special cheesecake cakes. If you are using cookie crumbs, then:
In a bowl, combine crumbs and sugar, add butter. Place in a split form. This will be your base for cheesecake.
In a bowl, combine mascarpone (cream cheese) and sugar. Beat eggs separately and add vanilla extract. Stir the sugar and cheese mixture with the eggs with a mixer on high speed.
Put our mixture on the prepared crust and bake in the oven for 15-20 minutes at 200 degrees. Turn off the oven and let the cheesecake steep for about 1 hour in the oven.
Then place the cheesecake in the refrigerator for about 6 hours, preferably overnight. And after it is infused, you can lay out our cherries.
Have a nice tea!
Also Like
Comments for "The Most Delicious American Cheesecake"