Lithuanian cuisine is not very sophisticated – it is rather homemade, hearty, and soulful. Trying local dishes, you can go back in time and feel like visiting your grandmother. Potatoes, meat, cereals, rye bread, natural dairy products are the basis of the main traditional treats. We will tell you what dishes a tourist should try in Vilnius and other cities of Lithuania.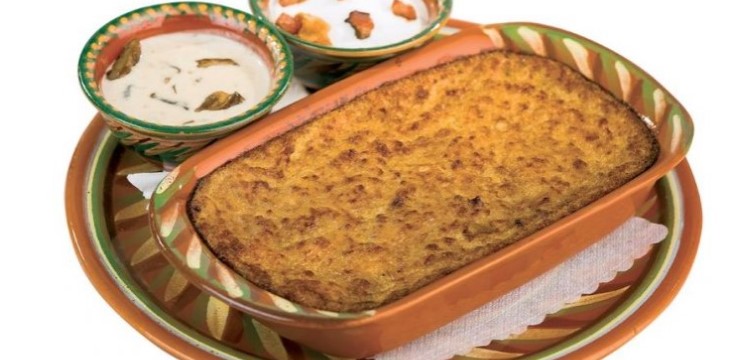 Lithuanian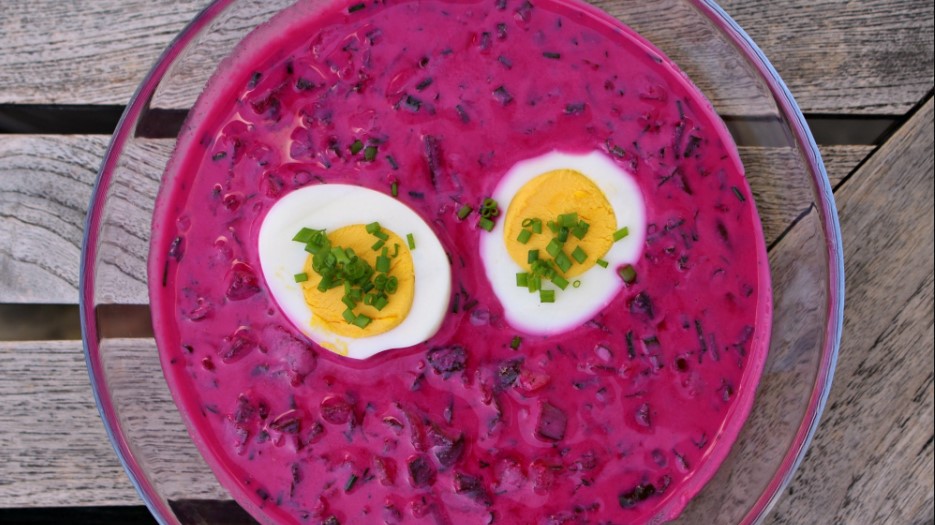 Lithuanian cold borscht is worth trying in Vilnius in summer. On a hot day, this soup is great for refreshing. It is made from beets with cucumbers and herbs. The appetizing soup is filled with fatty kefir. Hot potatoes with eggs are served separately. The famous soup is easy to find in the national restaurants of the Old Town in Vilnius. This is one of the most popular traditional dishes that Lithuanians themselves love. Cold Beet Soup.
Bread Bowls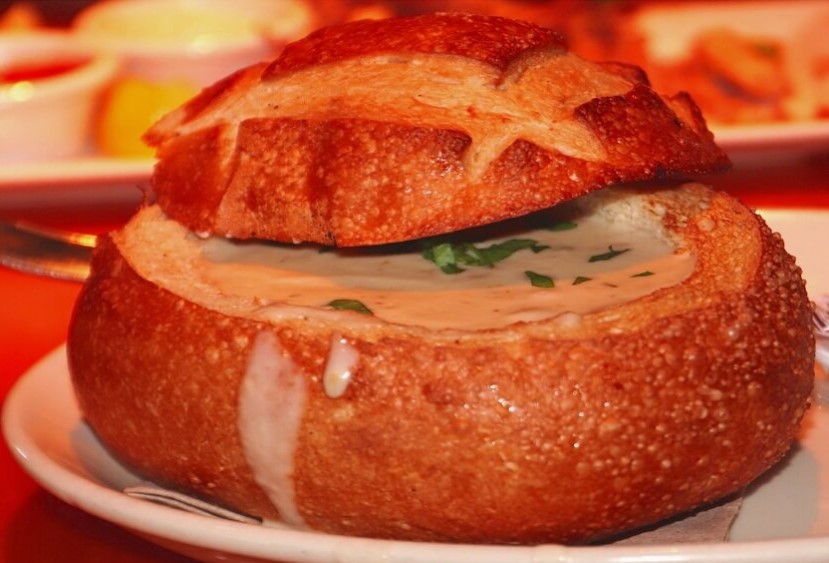 Be sure to try the national soup in rye bread in Lithuania. Aromatic, hot, tasty- and ideal dish in the cold season. Most often in Vilnius, you can try cream of mushroom soup. This option is more popular than others. Rye bread successfully complements the delicate creamy taste of mushrooms. The "plate" is also worth eating, it is always good. We also recommend trying cheese, vegetable, or meat soup in bread in Lithuania.
Cepelinai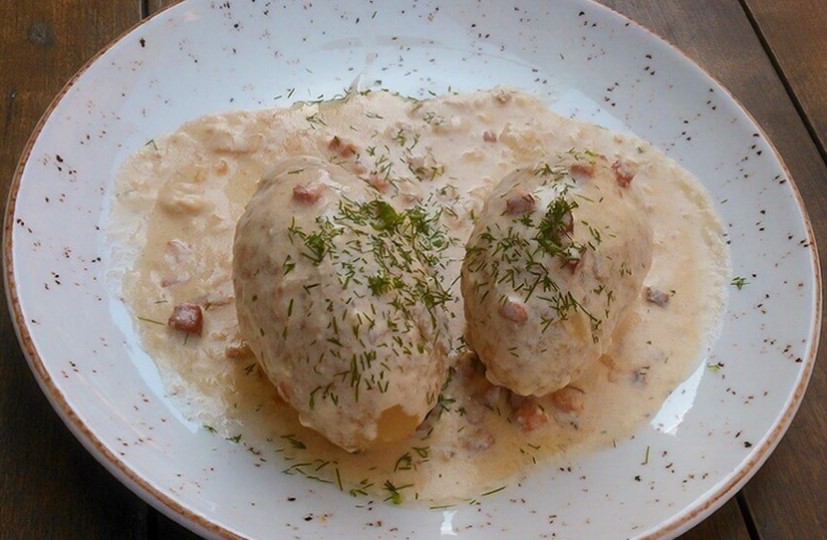 A visiting card of the national Lithuanian cuisine. Cepelinai should be eaten in Vilnius for every lover of hearty homemade dishes. Fragrant potato cutlets with juicy meat filling and sour cream sauce with crispy cracklings and onions are a real gastronomic delight. Vegetarians in Lithuania are advised to try cepelinai with mushrooms, vegetables, or cottage cheese. Portions in restaurants are usually generous, so you don't have to order anything extra.
Zrazy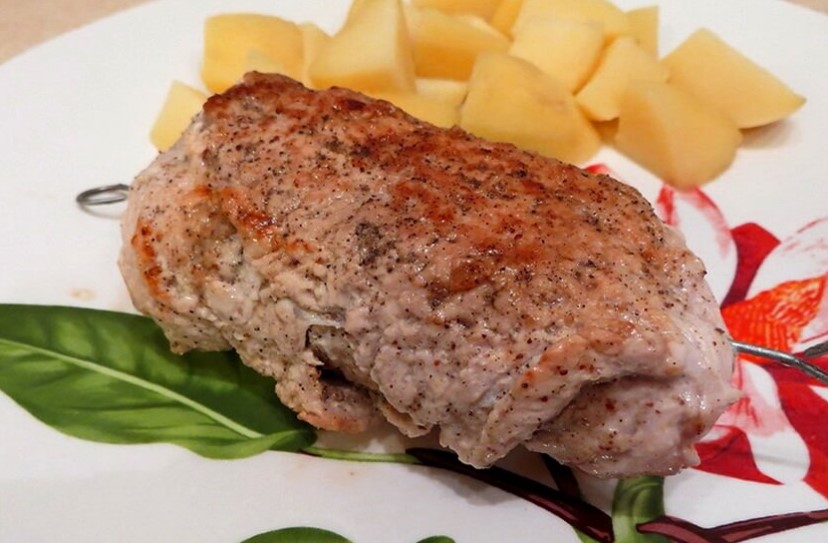 From meat dishes in Lithuania, the first thing to try is zrazy. Most often they are made from ground beef. Appetizing cutlets stuffed with cereals, mushrooms, or potatoes are usually served with a delicious creamy sauce. The dish turns out to be hearty, a little unusual in taste (the filling plays an important role). Vegetarians in Lithuania are advised to try potato zrazy with mushroom filling and sour cream sauce. However, this dish can be recommended to everyone else – it literally melts in your mouth and pleasantly saturates. Tasty!
Skilandis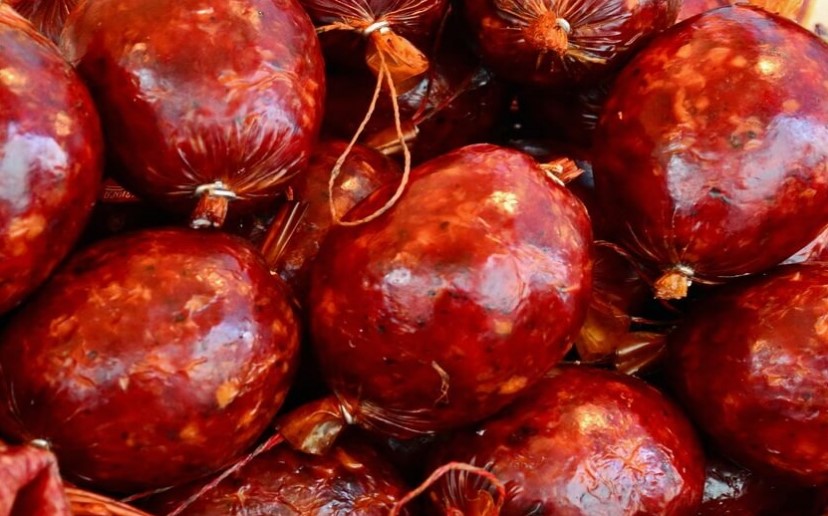 Delicious jerky prepared according to a traditional Lithuanian recipe will definitely appeal to lovers of natural sausages. The appetizer is prepared from selected pork with a small amount of lard, pepper, allspice coriander, and garlic. All this is placed in a natural casing, pulled with a tight twine, and then dried or smoked for 10 to 30 days. Taste Lithuanian sausage on traditional rye bread Sausage-shaped skilandis is popular street food in Vilnius and is traditionally served with bigus (stewed sauerkraut).
Kibinai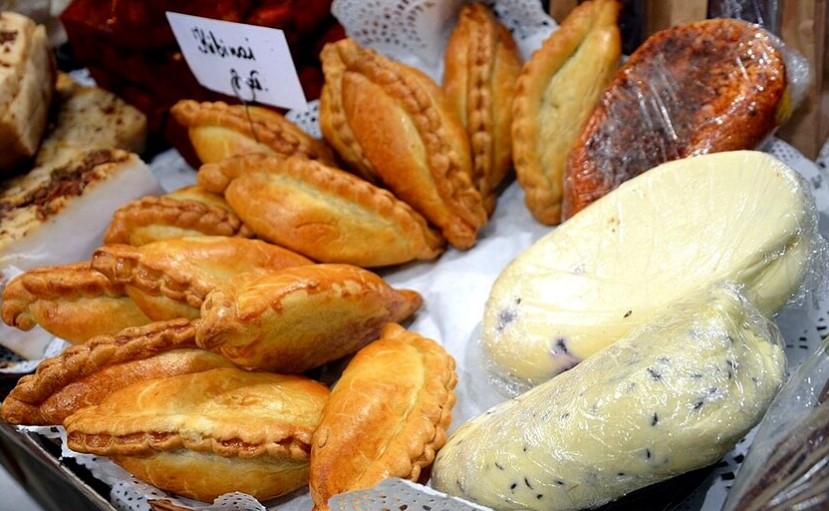 It is believed that the best traditional Lithuanian kibinai patties can be tasted in Trakai. However, you can easily find them in Vilnius – they will be no less tasty. These brownies with a small pigtail at the top are sold in street stalls and small bakeries. The traditional filling in Lithuanian pies is chopped lamb with onions. However, today in Vilnius you can buy kibinai with pork, mushrooms, potatoes, or other hearty fillings. Wash down with sweet tea, take two or three at once – they are so tasty that it is impossible to stop!
Kastinys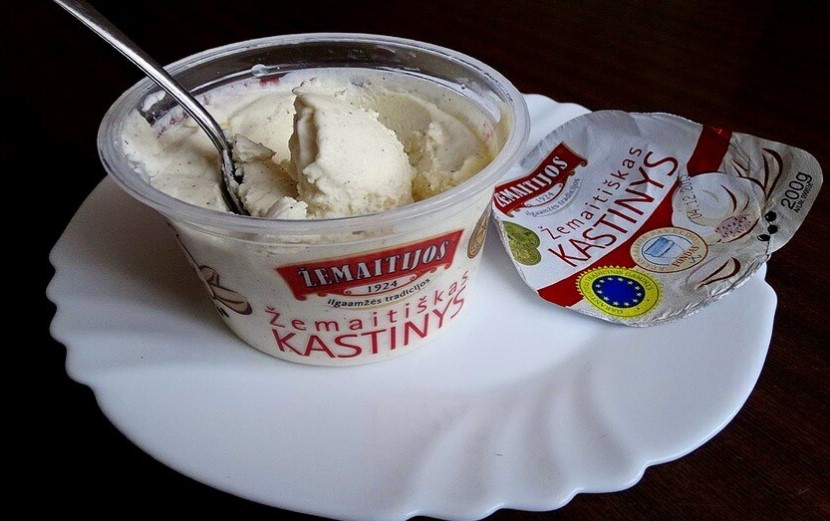 An ancient dish based on thick sour cream, butter, garlic, pepper, and other spices. It is whipped until tender, creamy, and is usually served as a snack. Try kastinys in Lithuania with rye bread or hot potatoes. In supermarkets, you can find it in the section with curd cheeses. Homemade kastinys are served in restaurants and taste fantastic, so don't miss out on this traditional snack. Popular street food options include sandwiches, in which kastinys is used as a spread or filler.
Brushwood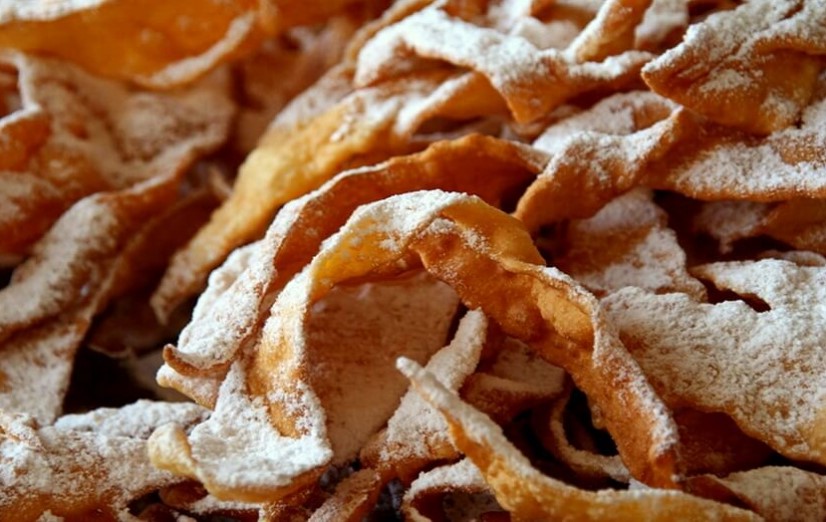 Brushwood is a popular sweet fast food that can be bought in Vilnius along with takeaway coffee or in pastry shops. This thin cookie made from unleavened dough, deep-fried and then generously sprinkled with powdered sugar, is worth trying in Lithuania in winter with a hot drink – it is especially cozy and home-style.
Kugelis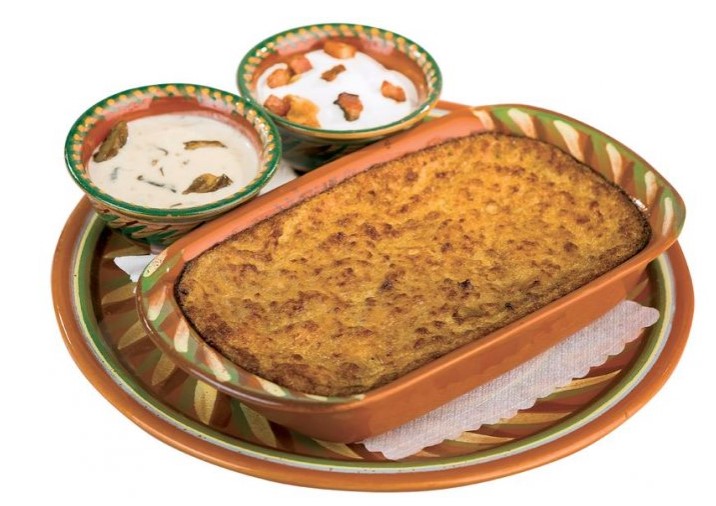 Lithuanian potato casserole kugelis is one of the most popular dishes in Lithuania. The Kugelis recipe is also very simple, its main feature is that grated raw and grated boiled potatoes are mixed in the oven before baking. Pork ears or regular bacon are added to the casserole, and in some recipes, you can find chicken, cottage cheese, and other ingredients.
Sakotis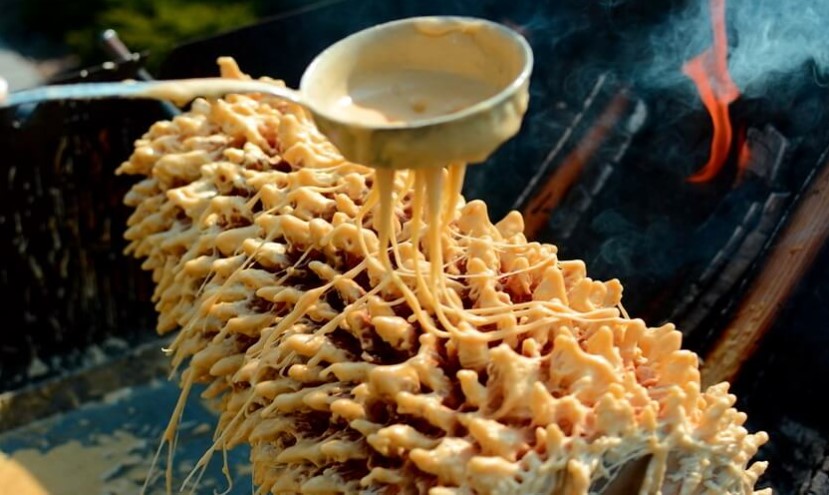 A legendary cake, a sweet visiting card of Lithuania – those with a sweet tooth should definitely try it. Sakotis is made from sweet egg dough (it tastes a bit like a biscuit). It is baked on a skewer, so this delicious delicacy is hollow inside. It is customary to make the surface not smooth but in the form of twigs. Sakotis is popular street food in Vilnius and other major cities in Lithuania. It can be filled with hazelnut cream, whipped cream, chocolate, fruit, ice cream, or something else if desired.
Also Like